Featuring my favorite ETSY products on this page: Please note, I do not sell these products, please see below for a direct link of the Etsy seller name & link to the product!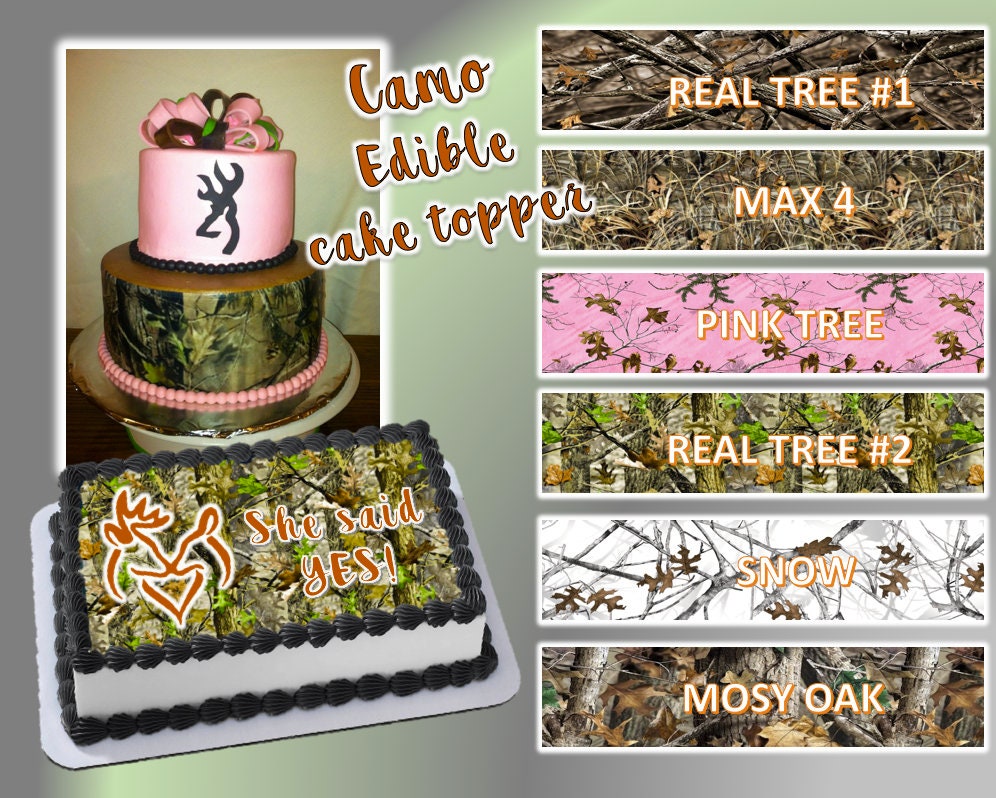 Camo, camouflage edible cake toppers | Party decorations | Personalized cake topper | Half sheet | Cookies and cupcakes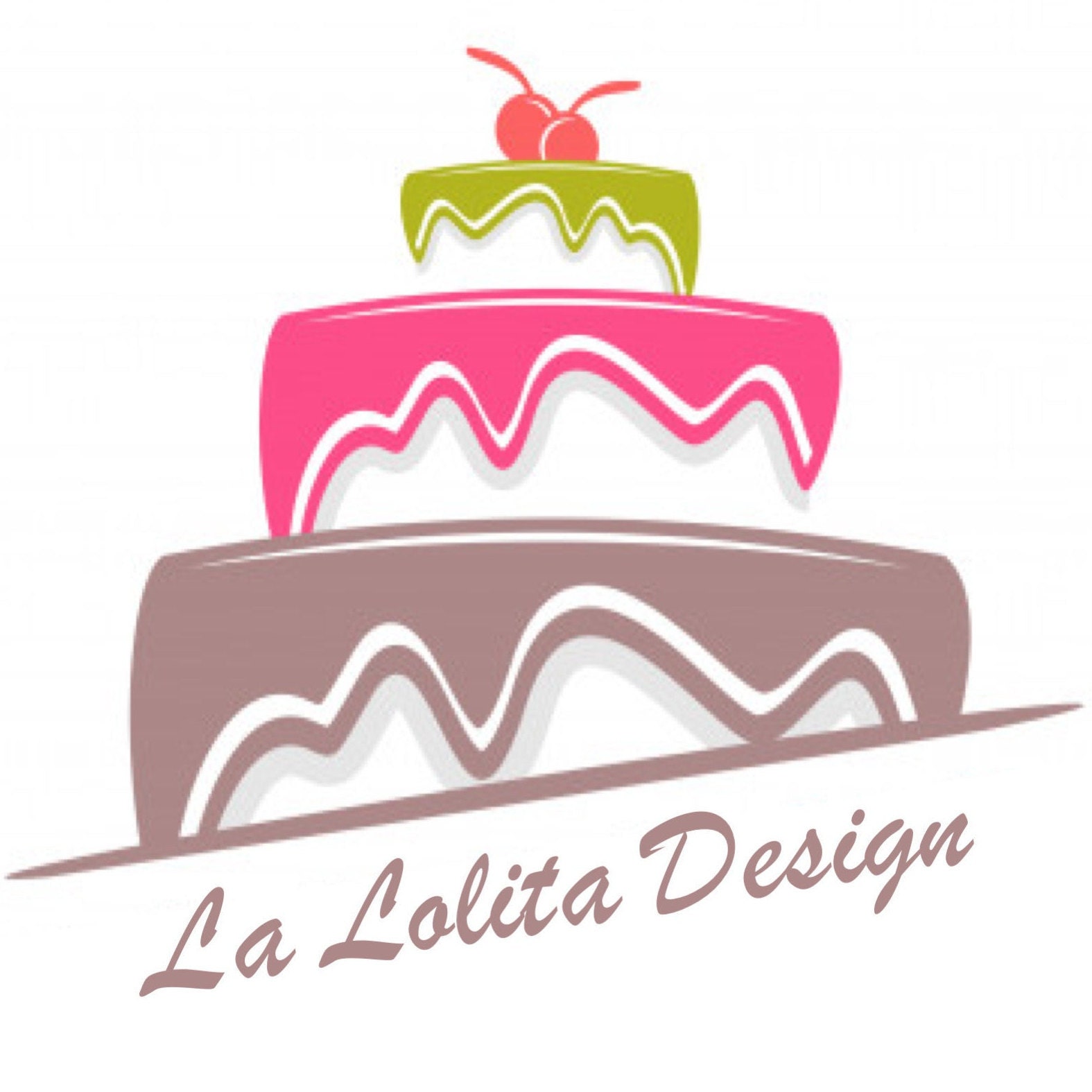 By: LaLolitaDesign
Make your cake look awesome with our custom printed decorations! Our cake and cupcake toppers fit all kinds of cakes such as homemade or store bought cakes, cupcakes, cookies, ice cream cakes and frozen cakes.

We offer professional quality Edible Frosting Sheet Images. We have many sizes to choose from. Our images are printed on a high quality frosting sheet and not the cheap rice/wafer paper. We use edible inks to print our images so colors will not look exactly as what you see on your monitor. If you want exact color replication do not purchase online.

Our icing sheets are made of sugar, taste great, smells great, and will last up to a year if properly stored in a zip-loc bag and out of direct sun. YOUR ORDER ALWAYS INCLUDES DETAILED INSTRUCTIONS ON HOW TO KEEP AND APPLY YOUR ICING SHEETS. Refrigeration is NOT required. Premium quality, brighter colors and crisper lines than other icing sheets.

It's SUPER EASY TO APPLY onto any types of cakes, just peel and place on to fresh frosting, it's seriously that easy! Once you apply, this Icing Sheet onto your cake, your image will blend into the icing and looks like it has been painted onto it and will cut like butter!

****PERSONALIZATION****

Please enter the TEXT to be printed on your cake topper.

NO TEXT: If you do not put any text into the "notes to seller" section at checkout and we do not receive any message from you within 12 hours, we will send it out as is (IMAGE ONLY).

If you have a PICTURE, email it to "lalolitadesign@gmail.com" and please be aware that the quality of your sent image is important. We will customize your picture, contact you and send you the image back for an approval. Once you get an APPROVAL REQUEST from us, please reply as soon as possible, so that we can process your order.


****SHIPPING AND RETURNS****

We normally ship within 24-48 hours Monday to Saturday (except holidays), but we do not have any control on the delivery time and we are not responsible for shipping delays due to USPS. 100% refund or new image sent if there was an error on our part. Your order is packaged in a high quality stay-flat (rigid) envelope and corrugated cardboard, stored in a zip-loc bag and a red DO NOT BEND sticker on both sides.

These images are very flexible and can tolerate some bending, but we are not responsible if your carrier bends this and it causes the image to wrinkle, tear or even crack. We cannot be responsible for any damage made during shipment, therefore we recommend Priority Mail that is insured.

Choose from the shipping options at checkout:
First Class Mail is estimated 5-8 business days, comes with tracking;
Priority Mail is estimated 1-3 business days, comes with tracking and insurance;
Priority Express Mail is 1-2 days, comes with USPS guarantee, tracking and insurance.

NO REFUNDS, EXCHANGES OR RETURNS ON OUR CUSTOMIZED PRODUCTS, but please contact us, if you have any problems with your order. All sales are final, since this is a personalized and edible product we can not accept returns. So it is very important for you to measure your cake pan before ordering a size and also order with plenty of time to spare before the party. We will however refund or send a replacement if there was an error on our part (sent wrong image, the size was wrong, misspelled the message that was on the topper or was not personalized when it was requested).


****SOME INFORMATION ABOUT OUR ICING SHEETS****

We always use Premium Icing Sheets™ and Edible Ink by IcingImages®

Our Icing Sheets are extremely flexible, stand up in all climates, and offer easy-peel backing. They CAN BE APPLIED TO ALL TYPES OF CAKES. They will last up to a year on the shelf when properly sealed. These sheets are made of sugar, smell great - like marshmallow. All of the ingredients in our Premium Icing Sheets™ are FDA approved and Kosher.

INGREDIENTS: Water, Cornstrach, Corn Syrup, Corn Syrup Solids, Cellulose, Sorbitol, Glycerine, Sugar, Vegetable Oil, Arabic Gum, Polysorbate 80, Vanilla, Titanium Dioxide, Citric Acid

ALLERGEN FREE: the Premium Icing Sheets do not contain any allergen ingredients. This product is manufactured in a facility that does not process any known allergenic ingredients and it is gluten, soy and nut free as well as free from any risk of cross contamination.

Please do not hesitate to CONTACT US with any requests, issues or questions you may have, we will do our best.

****DISCLAIMER****

GRAPHICS EDITING SERVICE. All of our services and designs are only to be used for one time PERSONAL use and are NOT to be re-sold in any way or for any reason. The fees charged in each listing are for time, effort, and supplies used to create your custom edible image cake topper.
These items are not licensed products and all images of characters used in the designs are free and not being sold. We do not claim any ownership over the characters or persons used in your customized item, they solely belong to their respective copyright holders. The displayed designs are all 100% created by us and are only to be distributed for personal use and are not to be re-sold. Our designs are to be used for one time only and your purchase is for our labor, time, and creative effort used to make your custom party items. Please take into mind that Copyright restrictions on the characters only permit graphics to be used for one time personal use, for example events and birthday parties. These items are subject to be used according the the "Fair Use Limitation". Fair use is a limitation and exception to the exclusive right granted by copyright law to the creator of a creative work. In United States copyright law, fair use is a doctrine that permits limited use of copyrighted material without acquiring permission from the rights holders. It provides for the legal, unlicensed citation or incorporation of copyrighted material under a four-factor balancing test.


****OTHER IMAGES****
If you don't see what you are looking for, please feel free to ask!
THANK YOU and LET'S BAKE SOME MEMORIES!