Featuring my favorite ETSY products on this page: Please note, I do not sell these products, please see below for a direct link of the Etsy seller name & link to the product!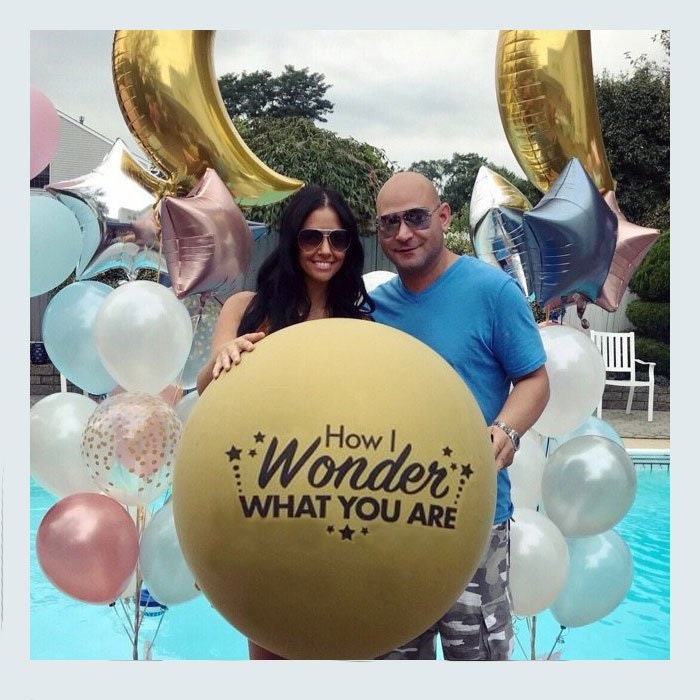 Twinkle Twinkle Little Star Gender Reveal Balloon How I Wonder What You Are Gold balloon with Tassel, First Birthday Decoration Ideas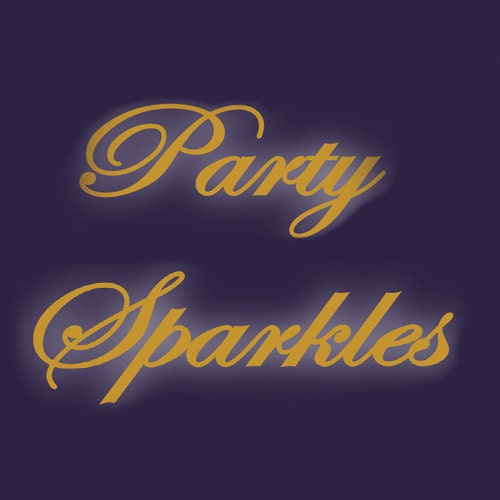 By: PartySparkles
A gorgeous Twinkle Twinkle Little Star: How I Wonder What You Are? A gold or black giant balloon for a gender reveal party or any special occasion! Comes with a light pink, light blue, and gold tassel. BEST SELLER!!!!! Ready to ship.You fill it yourself, we supply both pink and blue confetti and easy to follow instructions.
🎈This kit includes🎈
One 36" Black or Gold balloon lined with a dark balloon to ensure your gender remains a surprise until the big pop! (Sent flat and ready to be filled with helium).
One pack of pink confetti
One pack of blue confetti
One 5 foot tassel tail in light blue, light pink metallic gold (includes 5 tassels approximately 14" long)
Easy fill instructions
🎈Also available🎈
🎈A balloon spray shown in photo 3. Includes 1 light pink and 1 light blue 20" jumbo Stars with 2 Light pink, 2 light blue and 2 gold printed confetti balloons 11" . These are the beautiful balloons behind the couple.
🎉 12 tassels garland in light pink, light blue and gold- 12 tassels already made and strung (each tassel is about 12-14" long)
🎉 Oh baby mini balloon spray includes 1 pink oh baby balloon, 1 blue oh baby balloon and 2 gold printed confetti balloons- 12"
🎉 4 pom kit
- 1 large pom-pom | 18 inches diameter in Light Pink
- 1 large pom-pom | 18 inches diameter in Light Blue
- 1 medium pom-pom | 10 inches diameter in Matte Gold
- 1 small pom-pom | 6 inches diameter in Ivory Creme
- 4 feet of clear string for hanging
- Detailed Instructions with pictures for blossoming pom-poms
YOU CANNOT SEE THE CONFETTI INSIDE THIS BALLOON! Only when you pop the balloon with a pin will you find out what you are having.
OUR Confetti is PHENOMENAL!
It flutters and floats. It dances and twists. Our confetti is engineered to stay in the air up to TEN TIMES longer than ordinary confetti, creating a tremendous, dazzling effect. With its special rectangular, aerodynamic shape, it virtually defies gravity as it floats, flutters, and flies slowly toward earth. With products suitable for every venue imaginable, our confetti always looks spectacular!
Traditional confetti is made from hole punch discards from paper companies. It's basically a manufacturing byproduct, and when it lies on the floor, it looks like refuse. On the other hand, once Flutter FETTI confetti and streamers finally settle down, it adds to a wonderfully festive atmosphere!
Plates and napkins are available here:
https://www.etsy.com/listing/686642461/twinkle-twinkle-little-star-plates-or?ga_search_query=twinkle&ref=shop_items_search_7&frs=1
Note:Use a tape measure to see if you have filled the balloon all the way to 36".
©POMJOYFUN 2017