Featuring my favorite ETSY products on this page: Please note, I do not sell these products, please see below for a direct link of the Etsy seller name & link to the product!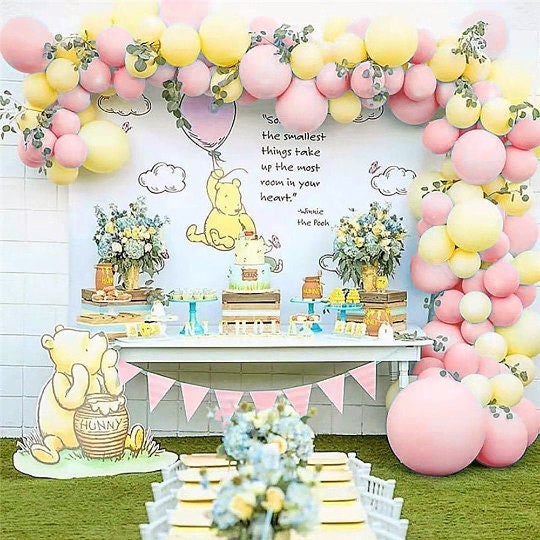 Classic Pooh Pastel Pink and Yellow Baby Shower Balloon Garland Kit | Girl's Winnie the Pooh Bear 1st Birthday / First Bee Day Balloon Arch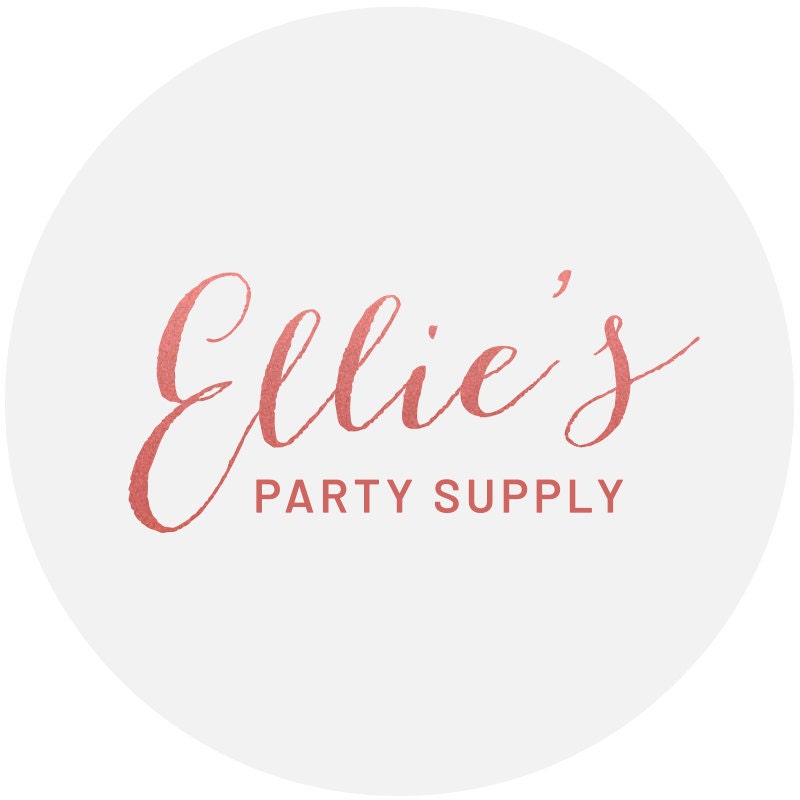 By: ElliesPartySupply
Super sweet and oh-so cute, our pink classic Winnie the Pooh pastel balloon garland kit is the perfect backdrop for your little one's Pooh Bear 1st birthday (or any age birthday,) your "first bee day" theme party, or your Pooh themed baby shower. Balloon colors include: pastel pink and pastel yellow. Everything you need to setup the garland is included: the balloons, balloon tape, and glue dots. You can also opt to add in a balloon pump (highly recommended if you don't already have one), as well as the Pooh Bear vinyl 4x7 foot backdrop pictured in the background! (Stand not included.)
*HOW TO USE OUR BALLOON GARLANDS*
Our balloon arch kits are stylish, fun and surprisingly simple to put together - no experience required! Your order comes with a detailed how-to guide to make assembly a breeze.
This balloon garland will be the talk of your Instagram-worthy party. The garland can be hung on the wall near the cake table, or use it for a fun custom photo booth backdrop. Whatever your setup, these balloons are sure to amaze your guests, big or small!
*WHAT'S INCLUDED IN YOUR KIT:*
Balloon arches are available in 5 foot, 10 foot, 15 foot, and 20 foot sizes. You can select the size that works best for you above. We will provide the right number of balloons and supplies for the size garland you select.
Included in each balloon garland kit:
- Large 16 inch balloons in pastel pink
- An assortment of 11 inch balloons in pastel pink and yellow.
- An assortment of 5 inch balloons in pastel pink and yellow.
- Detailed how-to assembly guide
- Balloon tape for attaching balloons
- Balloon glue dots
Optional add-ons:
- Balloon hand pump (no helium required!)
- 5 foot by 7 foot vinyl Pooh Bear backdrop that says "Sometimes, the smallest things take up the most room in your heart." So cute! To add this to your order, select your garland size with ("+backdrop") in the product dropdown.
(Stand not included. I recommend using Command Hooks to hang the background to the wall.)
🎈 Add the matching adorable Pooh Bear Balloon Bouquet to your cart here:
https://www.etsy.com/listing/875680915/classic-pooh-pastel-pink-and-yellow-baby
🎈 Want some giant 3-foot balloons to add a real WOW effect to your party setup? Add them to your cart here:
https://www.etsy.com/listing/836511037/giant-pastel-balloons-36-3-foot-pick
🍃 Want to add on the eucalyptus leaves pictured? Add them to your cart here:
https://www.etsy.com/listing/858886595/eucalyptus-leaves-branches-10-pack
*SHIPPING & RETURNS*
We ship worldwide! You can also select a different / rush shipping method at checkout.
Orders are shipping in 1-3 business days.
We have a 30-day 100% money-back guarantee if you are unhappy with your purchase for any reason.
***
Balloons are shipped deflated and can be filled with air. Assembly may take 30-120 minutes depending on the size garland you order.
***
At Ellie's Party Supply, we provide only the highest quality balloons and party supplies. You won't find thin, transparent balloons here - we source thick, opaque balloons to give your balloons arches a premium feel.
**Not finding the colors you're looking for? Message us for custom balloon garland options!**
Find more of our balloon garlands and event decorations in our store here:
https://www.etsy.com/shop/ElliesPartySupply