This brilliant concept of Sailboats and Butterflies Twin Baby Shower encompassed a beautiful blend of ideas that could celebrate mom, baby boy and baby girl all in one memorable event. Julie from Crowning Details was excited to take on the challenge of designing an event that was so unique, matching elegance and fun all together.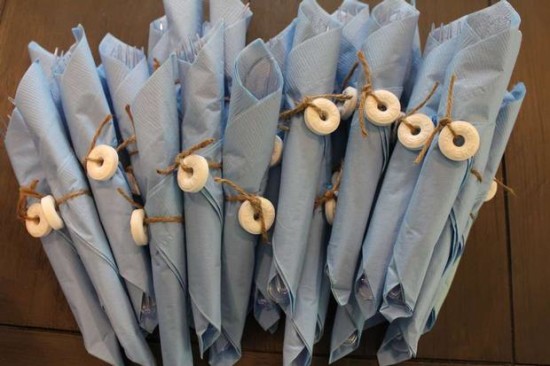 A lovely banner was displayed that said, "Ahoy Babies" welcoming in a sweet and sophisticated way. Each letter was on a circle, and it was gorgeously display across a neat fireplace. The mantle was dressed to impress with a cute crab, lovely bouquet of soft pink flowers and two letter K's, one fashioned with a boat and one with a butterfly.
At the entrance to the sidewalk leading into the home, a large bouquet of pink flowers and a large bouquet of blue were hung on each side of the walkway, ensuring that guests could find their way to the party easily.
Adorable little signs were hung in the party area that said boy and girl, one with boats and one with butterflies giving a personalized effect.
The guest tables had a rustic style that was decorated with elegant white dishware and to blend the theme in, beautiful little butterflies were scattered throughout, and silverware was wrapped in blue napkins with lifesavers.
Rather than having one area designated for food, it was separated over several tables, making it a breeze for guests to grab anything they wanted. A round table had a yummy arrangement of cake pops, some decorated with sails and some with adorable pink butterflies.
Other tasty options were labelled with adorable little ships and tags that had butterflies on them, to keep the guests informed of their choices. The unique blending of two bold themes played out very nicely with this Sailboats and Butterflies event.
Credits – Julie from Crowning Details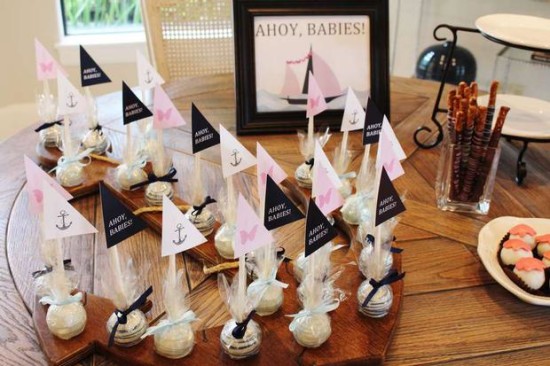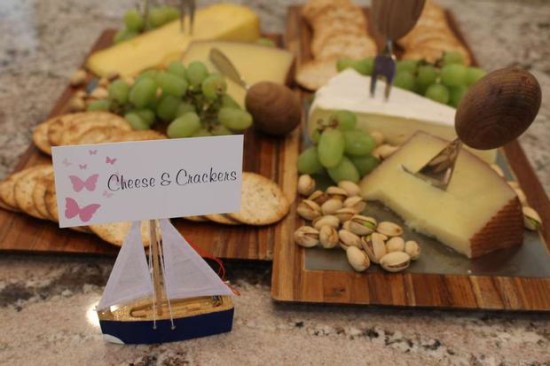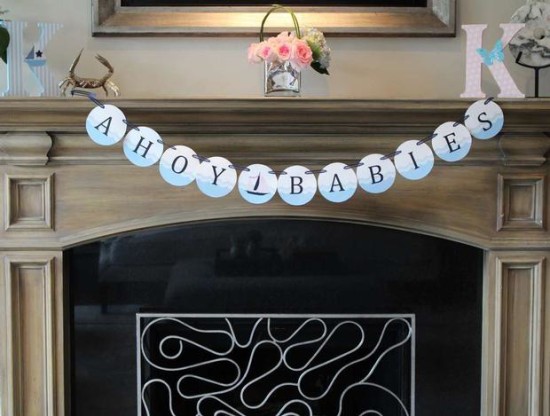 MORE INSPIRATIONS: