This sweet Blue And White Elephant Themed Baby Shower was gorgeously created by Distinctive Decor Rentals. With a large venue, there was plenty of space to throw a unique and elegant shower for a special mom-to-be.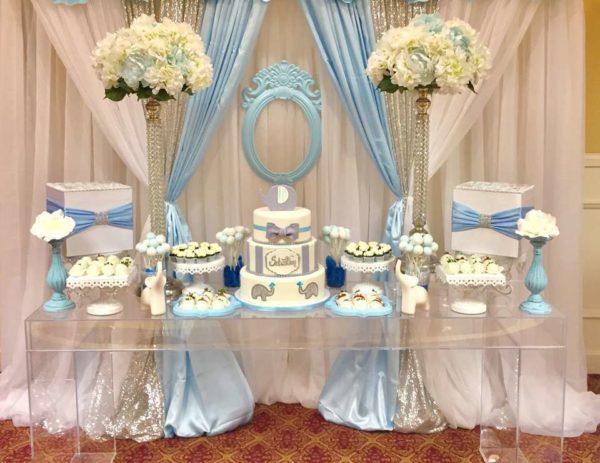 A contemporary look was made with a fantastic clear table, set up to hold the desserts. A stunning backdrop was made to draw the eye to this section smoothly. Layers of fabric in blue, silver, and white were arranged with perfection and accented with gigantic blue paper flowers at the top. At the center of the backdrop, a blue ornate frame was hung beautifully.
The desserts provided were lavish, from the white chocolate covered strawberries to tasty look mini-cupcakes frosted in white. There were several clear vases holding cake pops too that were covered in blue and white.
Boxes were elegantly decorated and set on stands on each side of the table, making a fantastic decoration for the table. To add dimension to the look tall, skinny vases were filled with large bouquets of blue and white flowers.
At the center of the table a three-layer cake stood in pure elegance. With an adorable contemporary elephant topper and perfect frosted decorations, this baby shower cake makes a stunning addition to the treat table.
The guest tables were arranged to match the theme as well, ensuring that this event would have an elegant and fun style. Each table had a white cover and a fantastic centerpiece with little elephants in a pail. The chairs were covered in white as well with gorgeous fabric bows to accent them.
A special section was set aside for the vip with a fantastic white chair on a fluffy rug. Sitting beside massive letters spelling out the word baby, this section clearly advertised what this celebration was all about.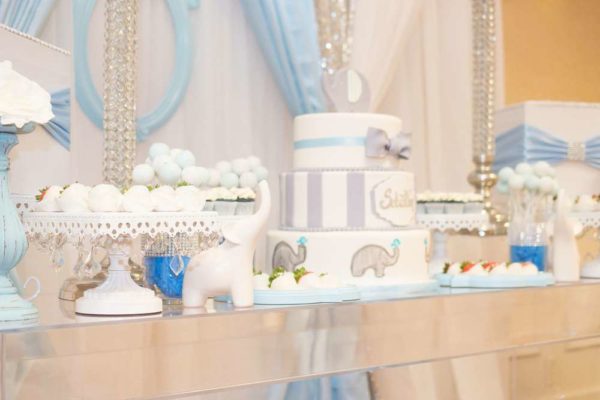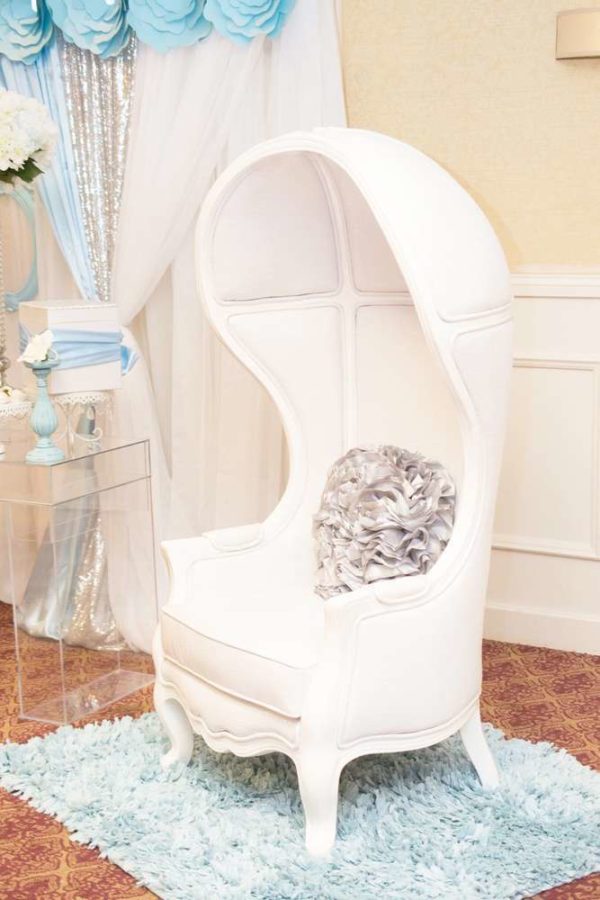 MORE INSPIRATIONS: