Hi all, i'm sharing today a fun baby shower game I played at my friends' baby shower over the weekend.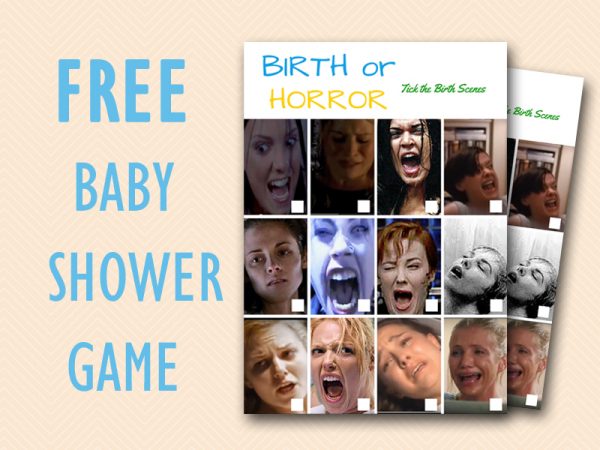 These pictures are mixed up with horror and birth scenes from the movie. The guests will need to look at the pictures and tick the birth scenes! Answer is included!

DOWNLOAD LINKS BELOW:
Looking for birth scenes was harder than I expected, i was looking at having about 20 scenes minimum but had not much luck so I ended up with only 7 birth scenes. But after playing the game, I thought it was the right number. Any more would have probably taken a bit too long.  I hope you and the guests will enjoy this game!
The size is A4 size. The PDF file will include 2 pages, so you can select to print 2 pages on a sheet. Have fun!