How fabulous is this Mickey Mouse Baby Shower Celebration by Confettii Couture. From the vibrantly colored theme to the incredible decorations, one special mom to be was sure to feel spoiled at this event! 
Because this party was for a sweet little boy to be, massive letters saying, "Oh Boy," made a stand out centerpiece on the dessert table at this party.  Each letter matched with a design that looked just like Mickey Mouses' outfit all the way to the yellow buttons. 
The backdrop introducing the sweets was a fantastic arrangement of patterned fabric that draped low to create a full look.  In the center a red swatch with white polka dots gave a bold burst of color and on each side it was accented with black and white stripes. 
A black cloth set the stage for all of the adorable decorations and tasty treats that filled the dessert table.  Two runners were set on each side of the table in red with white polka dots to complement the backdrop smoothly. To add a fun Mickey style touch, three flag banners were hung over the front of the table, each with varying colors and phrases that added to the excitement of this shower. 
The table was full of delightful treats for everyone to munch on including dipped Oreos and cakesicles. Each of them was incredibly detailed to match the theme with precision.  A unique dessert offered at this special party was banana pudding popcorn that was sure to be quite delicious. Tall trays stood at the back of this table with bottled water that featured custom labels to enhance the look of this Mickey Mouse table. Colorful candies were placed in clear jars near the front. There was even an adorable Mickey Mouse stuffy set right in between the large letters at the center of the table!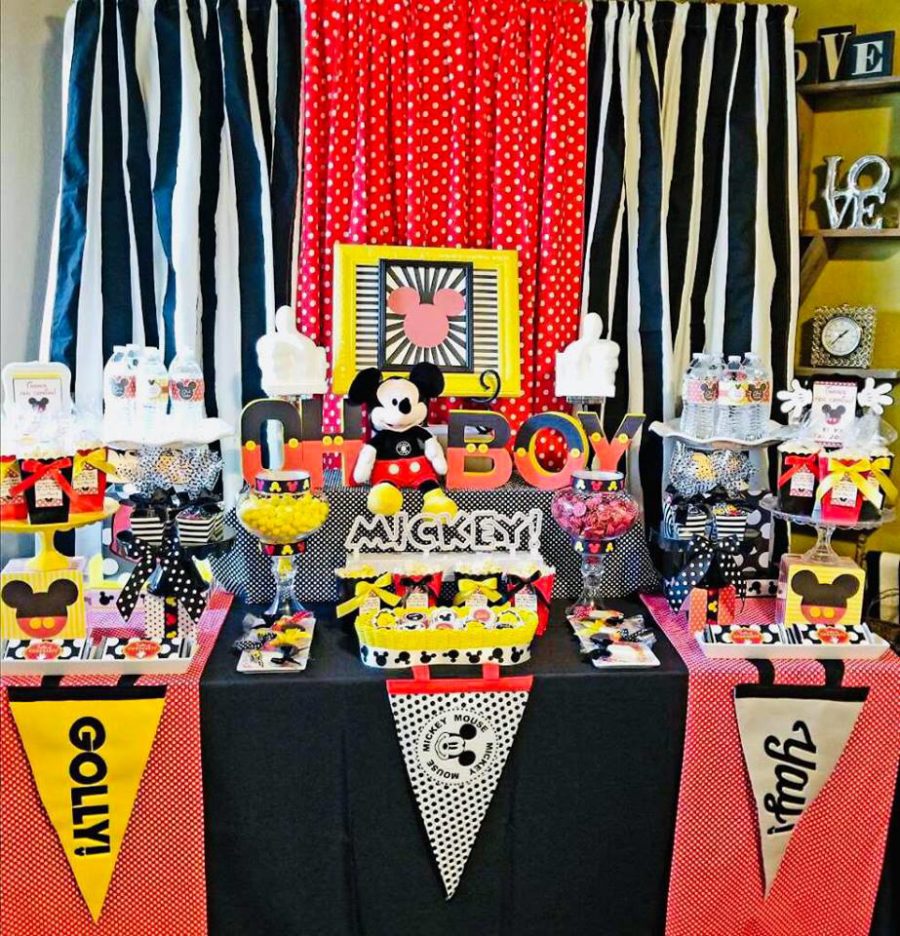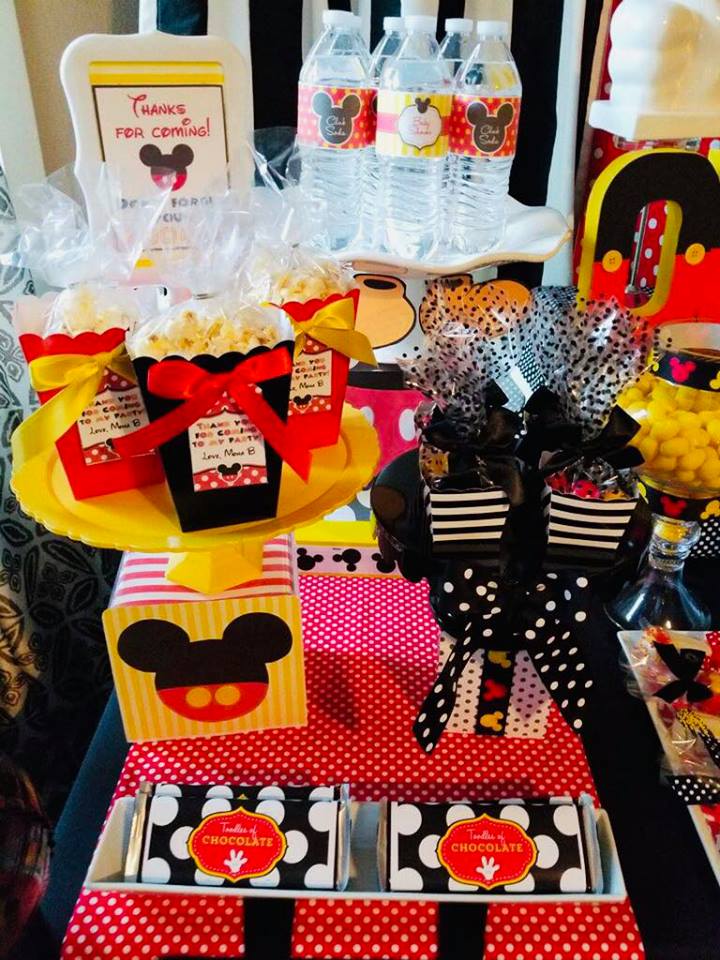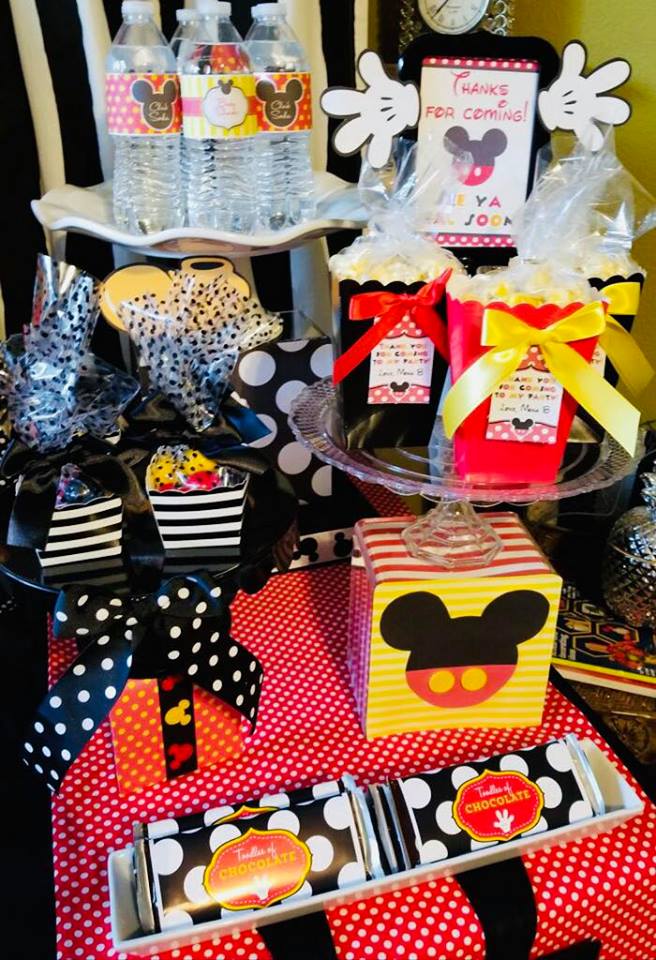 Credits: 
Planning/design - Confettii Couture
MORE INSPIRATIONS: