Strawberry Themed Baby Shower by Maria of MKR Creations.
This adorable strawberry theme makes everything seem so young and fresh, almost rejuvenating. Featuring different hues of the colors red and pink as the main color scheme with hints of different greens and some black mixed in as well. Even the color white was used for this baby shower along with swirl patterns and intricate dot details on all the desserts.
I really like the baby clothes and bibs hanging around that have strawberries on them. They were used as decorations, such as a clever idea! The strawberry decorated cookies shaped like baby clothes was another idea that i can not forget to be mentioned, so adorable and such attention to detail. Everything was so intricate and went together perfectly.
I also find that one of the more interesting pieces is how some of the desserts are presented, especially the cake pops and rice krispies on a stick in a hole that is in a log. It makes them look like they are growing from the ground like how strawberries do. It is so perfect for this theme! Job well done with this baby shower theme, so elegant and dazzling
Credits –
Veronica- https://www.facebook.com/ronisugar
Maybelyn- https://www.facebook.com/SimplyaMayzingSweets
Dennise- https://www.facebook.com/Dnichys.cakes.cookies
www.mkrcreations.blogspot.com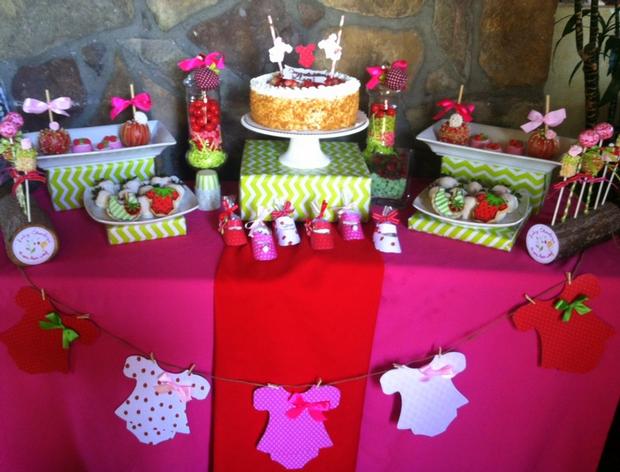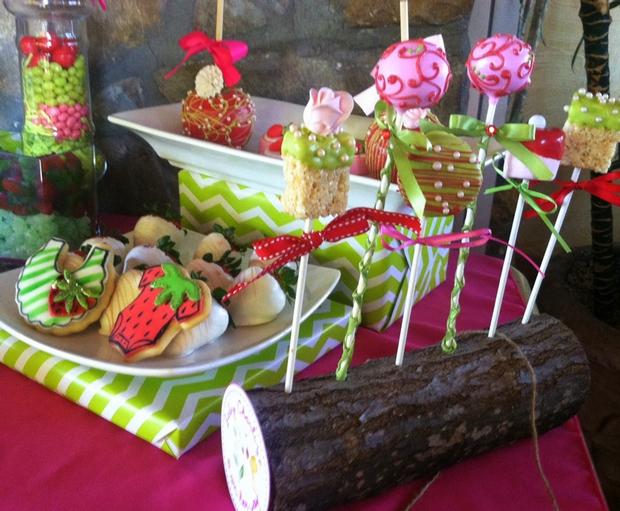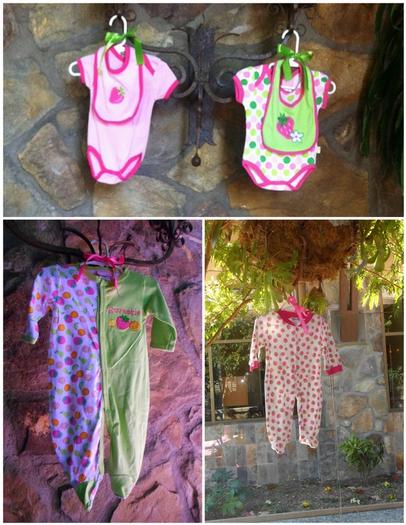 Shop for Strawberry Themed Supplies