Thing 1 and Thing 2 are well-known in the Dr. Seuss world with their energy and antics and Sunny by Design used them in a wonderful way to create a baby shower to remember. Running on a one-week time stretch to throw the exciting party, they had a real challenge to overcome. The outcome was a fantastic display of colors and innovation that was very impressive.
One action that Thing 1 and Thing 2 are known for is running all over with kites, and Sunny by Design took this idea and created an adorable flag banner that was actually supported by poles in pots, adding to the zany Dr. Seuss vibe. With bright red, blue and white, the patterns and letters on the banner showed vibrantly.
A sweet bit of clip-art was turned into a vintage project that would remind mom-to-be of the party with a little touch of DIY and matting. The frame was actually an awesome accident as the original idea was to have a white frame, we think this vintage look that they created is way cooler!
Prizes from the games were made using canvas bags that had iron-on Thing 1 and Thing 2 clipart, making it a unique and long-lasting option for guests to enjoy. In addition to the bags, adorable little onsies were spruced up with theme related clip art as well, offering a cute option for the babies-to-be to wear.
The cake was a bright bit of fun with red and white stripes that mimicked Cat in the Hat. There was even black detailing added to really add to the detailing in a fantastic way.
Yummy cookies wrapped individually with little thank-you notes made a wonderful finish to this sweet party. Tied off with light blue ribbons, they looked absolutely scrumptious.
Credits – Sunny by Design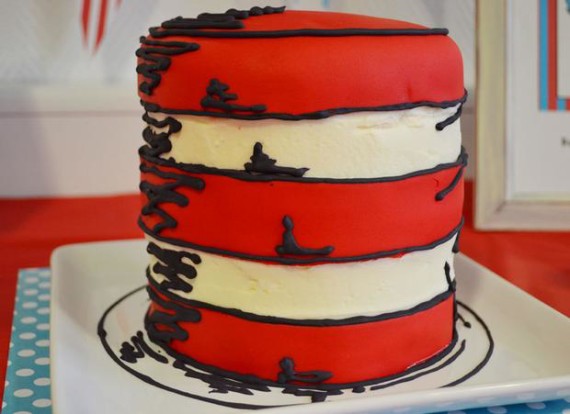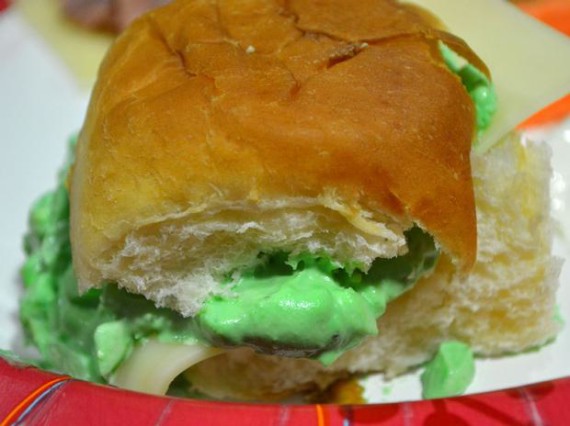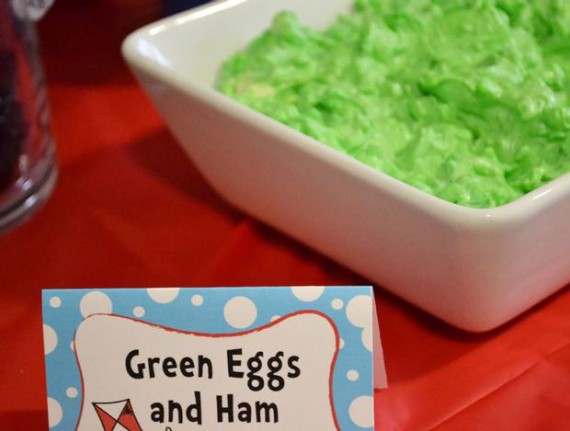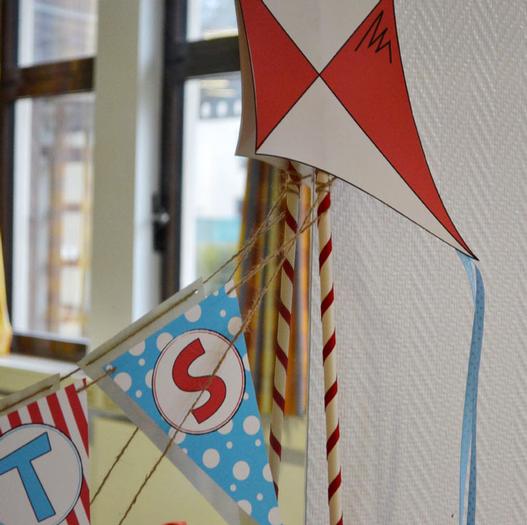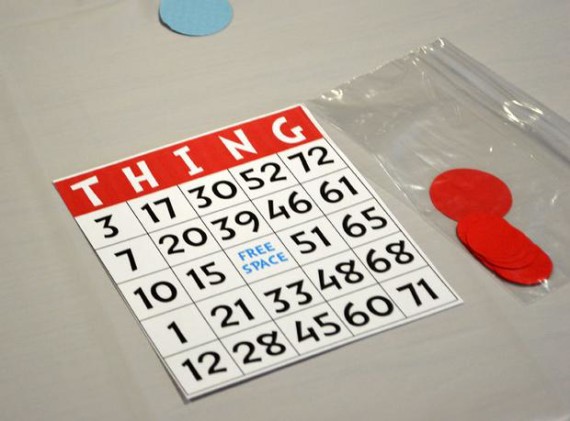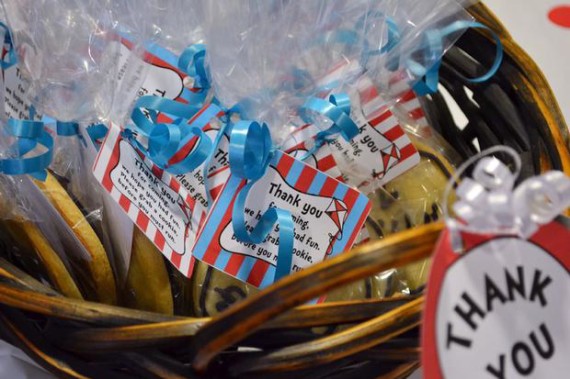 MORE INSPIRATIONS: