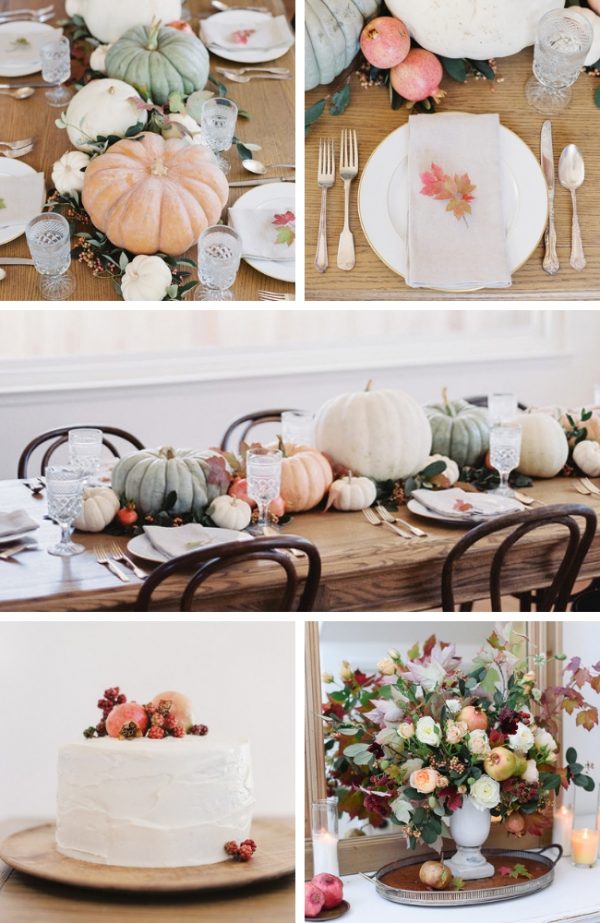 This Fall in California Baby Shower was a perfect combination of cozy warmth and exquisite detailing. Each delightful moment was beautifully captured by the skilled Michele Beckwith Photography.  Michele was also the expecting mom!!!
Right from the get-go, the cozy Autumn theme was introduced in sweet fashion. At the entryway on each side of a fantastic cement staircase, pumpkins in a wide ranges of shapes, sizes and colors were neatly displayed, creating a warm and inviting atmosphere.  With an arrangement of natural plantlife behind the pumpkins, this welcome area was stunning.
Inside the home a modern fireplace was gorgeously decked out in more fantastic pumpkins along with a massive vase of sweet flowers. With these plants all framing a golden mirror, the fireplace was quite a vision of fall warmth and love. Two small owls in gold stood beside the flowers, providing a cute touch. At the foot of the fireplace, another arrangment of plants and pumpkins enhanced the cozy vibe of this party. Two chairs face the fireplace too, offering a comfortable seating option for a special VIP.
The guest table was expertly designed with a runner centerpiece consisting of pumpkins in various sizes, giving the table a fantastic, dimensional look. With garland interlaced thoughout, the runner was quite beautiful. The table itself was wooden, giving a rustic look that went perfectly with the fall theme. Overhead, a crystal chandelier was wrapped with Autumn leaves, adding color to the room.
Each place setting was a unique bit of art with leaves adorning each napkin in fall style. Vintage glassware added to the charm of this venue along with golden silverware.
To sweetly spoil all of the guests, a savory cake frosted in white stood tall, accented with tasty Autumn flavors that guests were sure to love looking at as well as eating.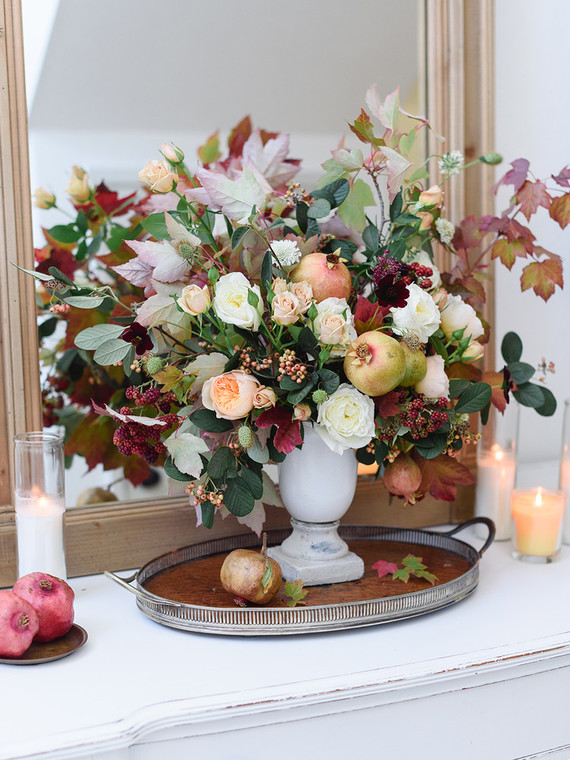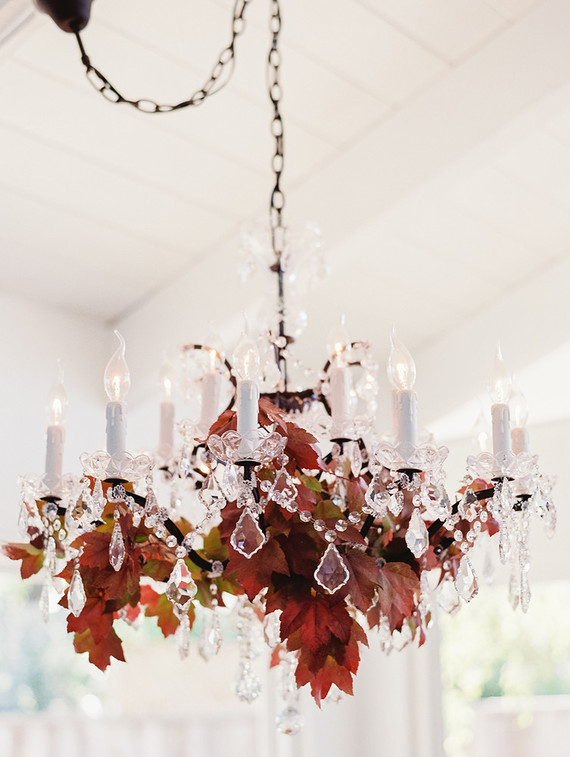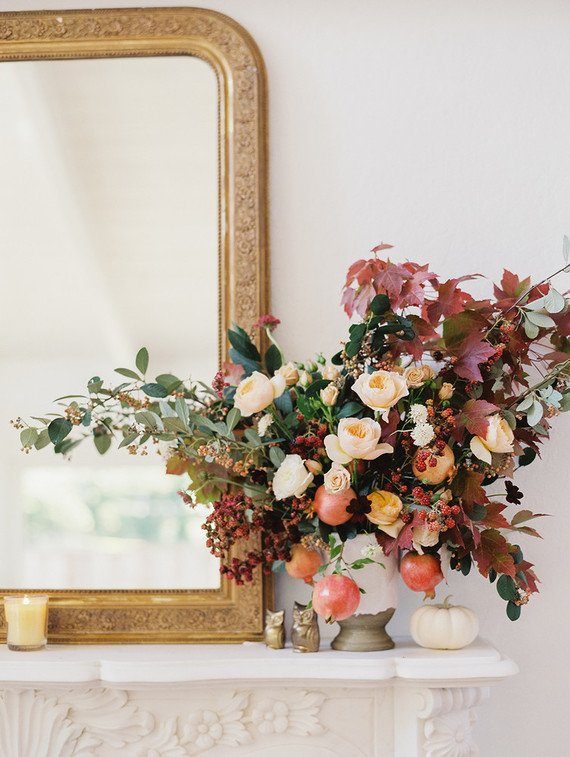 Credits:
Planning/photography – Michele Beckwith Photography
MORE INSPIRATIONS: