With help from Lisa of Eventfully You, this Vintage Gender Neutral baby shower was a party to remember forever.  From the delicate colors used and the fun vintage decor, this gathering really emphasized the celebration beautifully.
Since the little one's gender was going to be a surprise, all of the colors and decorations for this party catered to both very well. With soft blues and melons, the colors really created a soft and inviting atmosphere.
A fantastic chalkboard had been placed at the entryway welcoming the guests and letting them know they were in the right place for some celebrating fun. Right behind the board, a lovely vintage bicycle painted melon stood on display looking adorable.
Continuing on with the chalkboard idea, in the party area a huge board had been set up with all kinds of little fun things to read, written in a variety of colors and fonts for a sweet touch. Around the board an array of fantastic paper flowers were hung in vibrant glory, really making the whole area stand out fantastically.
The guest tables were set up family style in one long rectangle, ensuring a cozy comfort that the guests would enjoy. It was covered in a neat burlap fabric that allowed the colors of the floral arrangements and other decorations to shine brightly. Little polka-dot gift bags were waiting for each visitor at their place for an added bit of excitement.
The celebratory cake for mom-to-be was done gorgeously.  With a single, round layer covered in white, the zig zag pattern of the other shades really stood out and there was a cute ribbon of fondant made to add a sweet look.  A banner with poms was place right on top with Baby in little flags, giving the whole event a fun centerpiece that looked delicious.
Credits –
Planner – Eventfully You
Photographer – Jenner Rose Photography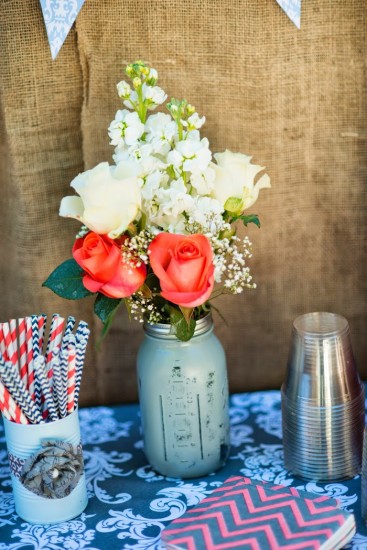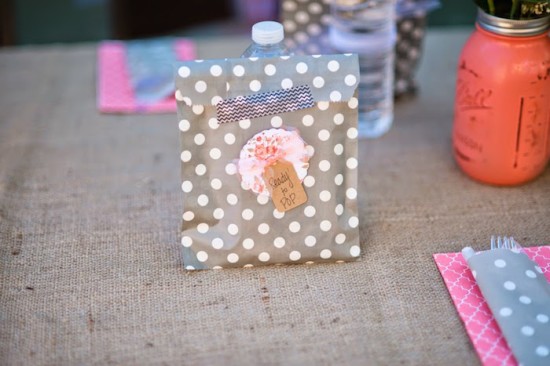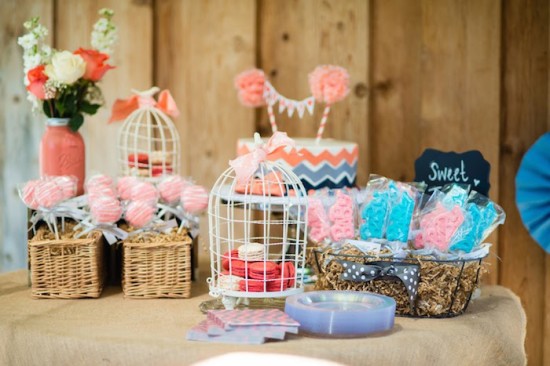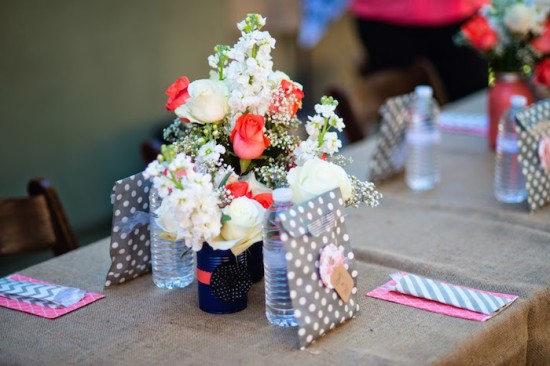 MORE INSPIRATIONS: