With a unique twist on the standard baby shower experience, Erica from It's An Occasion Events put together a fantastic Camping themed shower for her friend Jennifer, the mom-to-be.
This shower was full of all the natural elements you could want and had detailing that was beyond compare. The invitations themselves were a work of art, personalized creations that were sure to bring the guests in.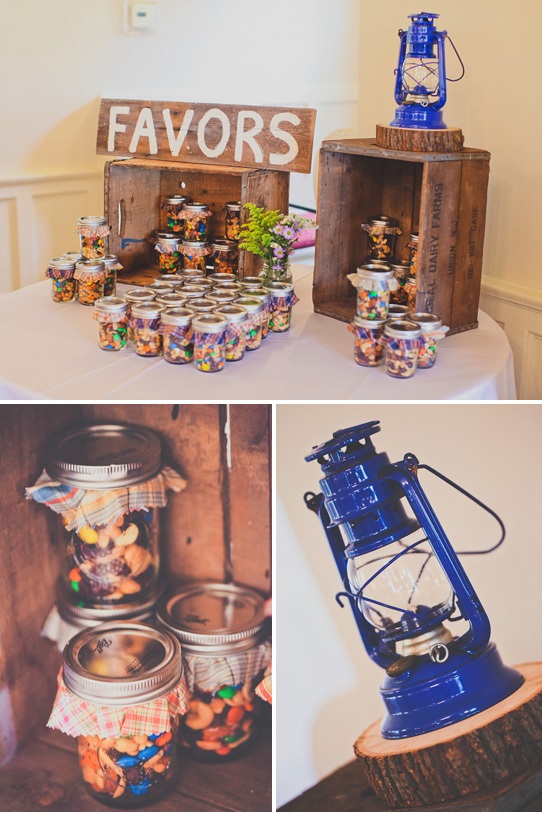 Being a camping themed  event, there was a neat wooden sign staked out so guests would know right where to go and with balloons drifting behind it there was no doubt that a celebration was about to happen!
Right inside the party area a massive log was set up with a lovely jar of wildflowers that created a warm and inviting environment.
The party area itself was an image of pure beauty with vibrant white everywhere giving a clean and elegant atmosphere. Each table had a white tablecloth and chairs that set the stage for the fantastic floral centerpieces that donned each one.
One adorable feature was beside the fireplace, they place a rolled up sleeping back and some logs around really accentuating the theme nicely.
The beverages went right along with the camping idea, all being placed in a giant cooler on the drink table so guests could feel right at home.
There were all kinds of wonderful things to eat as well, all that you can find when on a fun camping excursion.  Tasty turkey/ham wraps were laid out perfectly and there were hotdogs and even broccoli slaw.
The desserts were delicious looking, all included some form of chocolate and the mini-cake on the log tray was a fantastic idea.  Topped with a mini-flag banner, that cake looked absolutely scrumptious.  With a larger cake set aside to ensure a delicious treat for everyone, this party had it all.
Credits –
Event Design, Rentals, Florals, and Favors: It's An Occasion Events
Invitations: Kelli Murray
Venue: Maplewood Club in Maplewood, NJ
Photography: Love, Sylvia Photo
Onesie Appliques: Little Bears and Ladybugs on Etsy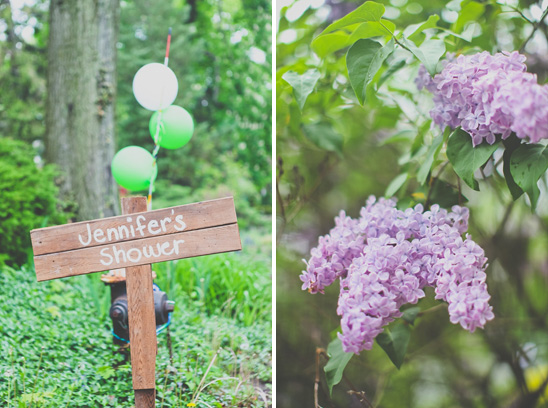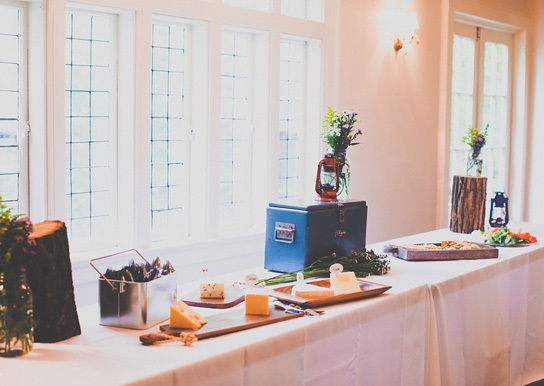 MORE INSPIRATIONS: