Event stylist Tica Rose Events put on a fabulous Ohh lala Paris-inspired baby shower for a mommy-to-be and it was just as classy and extravagant as one would expect. Main colors were white, blacks, and pinks, with materials such as pearls, rhinestones, and glass to give this even a truly Parisian feel.
Guests were welcomed to the shower by a large stand up sign in black and white with fancy cursive lettering. The sign was set up next to a finely crafted black metal baby carriage adorned with pink and white lace and pearls. The sign and carriage were both placed atop a vintage suitcase made for traveling to Paris!
The tables were draped with soft pink table cloths with satin allure, complete with centerpieces of white and dark pink roses in black vases. The vases were adorned with crystal drop accents and lace wrap. For the sitting dinner table, black plates were placed at each setting, alongside individually wrapped pink macaroons.
The main treat table was perhaps the most gorgeous, with a baby pink cake in the middle, complete with the little girl to be's name in large silver letters, and topped with the Eiffel Tower. The cake sat atop a black serving tray with crystal drop adornments and two more silver Eiffel Towers rested on either side of the cake.
The cake wasn't the only beautiful part of the treat table. Glass jars were filled with pink, silver, and white candies and a black cupcake tower held delicious pink cupcakes with an Eiffel Tower sugar top. Other treats such as chocolate covered pretzels and cake pops had places on the table as well, and accessories such as a glass jewelry box with overflowing pearls and silver slippers for the little-girl-to-be completed the Parisian look flawlessly.
Mommy-to-be even had her very own table to greet her guests for the shower with a large white leather chair and a deep pink ruffled tablecloth. Signs that read "It's A Girl!" and a stand up poodle offered perfect additions for this Paris-inspired baby shower.
Credits –
Event Stylist : Tica Rose Events  | Instagram: @ticaroseevents | Twitter: @ticarose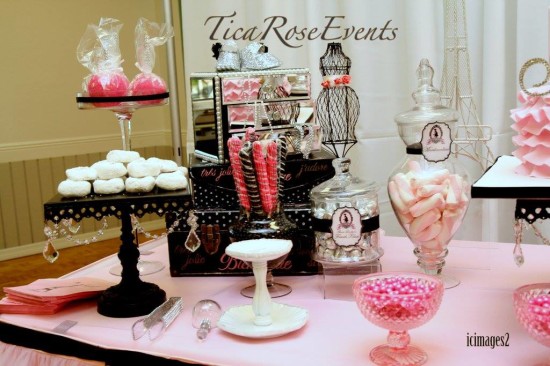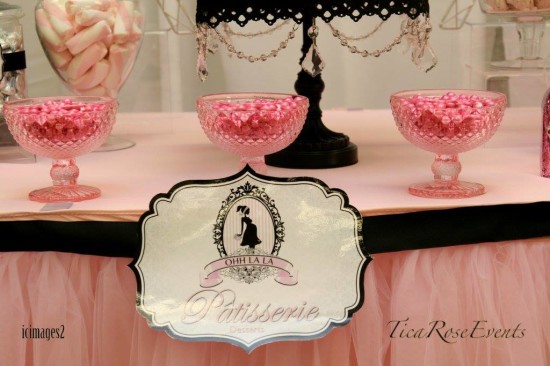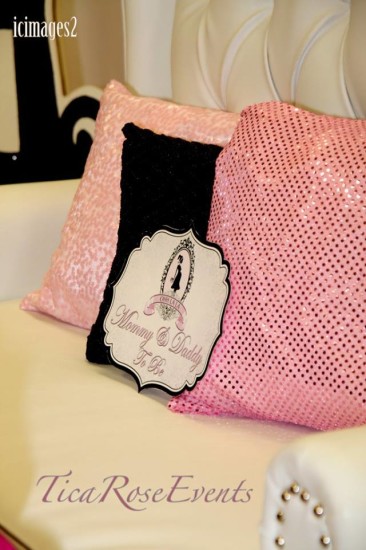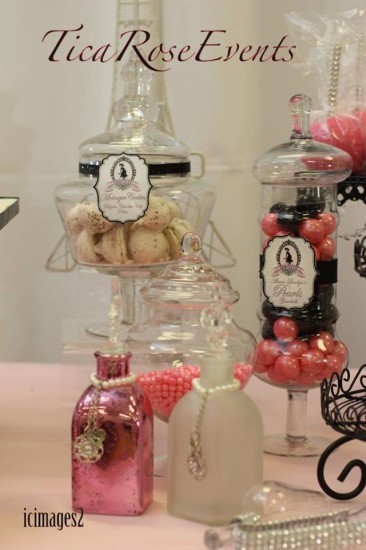 MORE INSPIRATIONS: