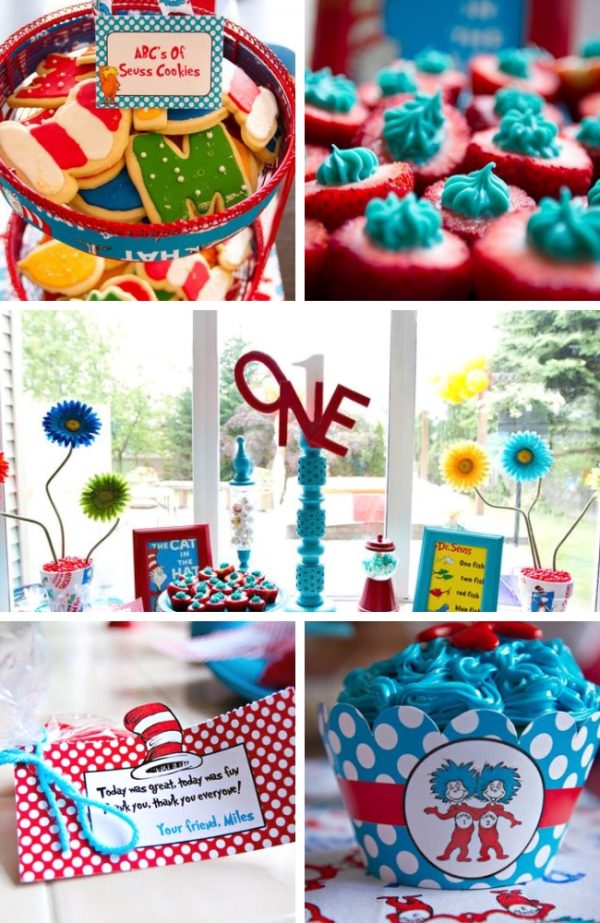 Cat in the Hat Party by Nikka of Triple M Good Parties
A child's birthday is worth a fun celebratory party. This Cat in the Hat themed party is simply adorable. The party was done for a child turning one year old. The theme makes use of the classic red, white, and blue throughout the party. The yellow as an accent is used as well to liven up the party. The cat in the hat look-a-like is one of the standout elements of the party. Big poster size book covers are also displayed. Very cool! There is also cut outs of the cat himself displayed on the parties premises.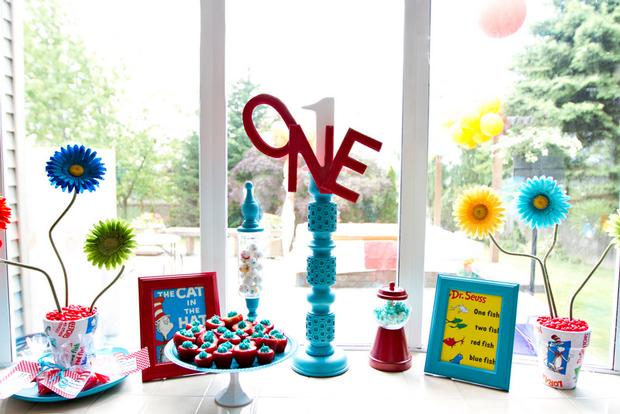 I like the display of colors throughout. The balloons are multi colored. The bubble gum machine, and party favor containers are done in red in white. The thank you favor tags are done in the same way, each displaying a cute little rhyme from the birthday boy to his guest. There are potted felt flowers that use the color as well. I think another cute thing that was done was using popular characters from the story in different ways throughout the story.
Thing One and Thing Two, are brilliantly placed. There are cut outs of them placed on the property. Guest are able to step up and place their face through the cutout to have their picture take as one of the characters. They are also displayed, along with the fish on cupcake holders. There are decorated pretzel snacks, adorable strawberries topped with Dr Seuss blue swirl and a bowl of cookie fishes for the guest to enjoy. The birthday boy even has his own special cake. The cake is decorated in red, yellow, and blue icing. The inside of cake is blue and the party boy can enjoy it all by himself. There is also a blue mountain of lollipops for the kids to enjoy. So many great ideas for anyone wanting to host a memorable Dr Seuss inspired Cat in the Hat baby shower!
Credits –
Photography: Cassie Pepper Photography
Homemade Decorations: Triple M Good Parties www.triplemgoodparties.com
Printables & Cupcake Wrappers: Bellas N Fellas
Thing 1 & Thing 2 and Miles Shirt: *golden*
Directional Sign: Kute Kardz
Cupcake Toppers: Miss Sweet Sends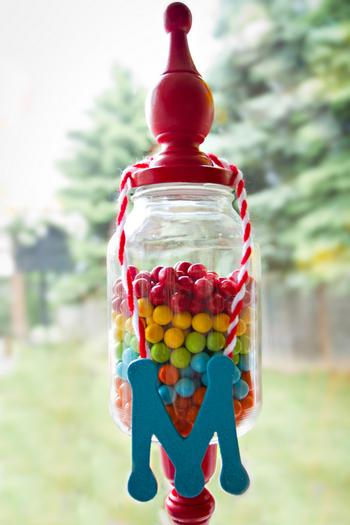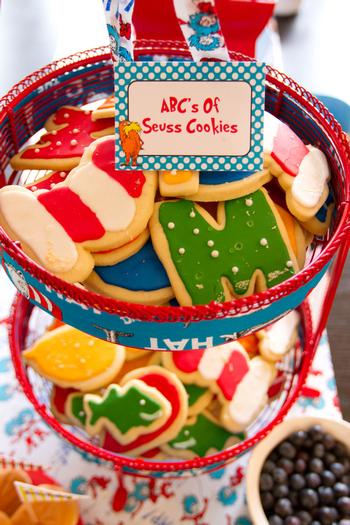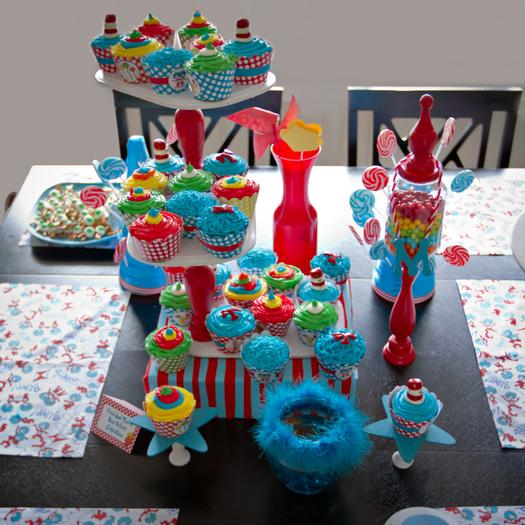 Other ideas you may be interested –