This Floral Tea Party Baby Shower by Partylicious featured light and airy details that made it an elegant and memorable soiree. With a smooth mix of pastel tones and adorable flower arrangements, the venue was cozy and inviting.
The dessert table was absolutely stunning with a perfect blending of treats and decor. A lovely backdrop was created with a sheer white cloth that was beautifully accented with a massive border of colorful paper flowers which introduced the theme very sweetly. The table was covered with a pretty layering of fabrics, a solid pink base with a fantastic vintage style top layer.
Each treat was labelled in elegant fashion with a small card so the guests would know what they were trying out. There were delightful sugar cookies shaped into teapots and flowers that were frosted in bright colors. There was even a wonderful cookie tower! Tasty looking pudding and yogurt cups were offered with cute little dipping sticks for easy eating. There were also scrumptious looking cupcakes frosted in soft pastels and set on tall trays for easy access. As a centerpiece for this table a large, two layer cake was frosted in a fantastic soft pink color in a textured style. It had an adorable golden topper flag banner that fit perfectly.
The guest table was set up in a long family style row, providing a warm and comfortable visiting environment for the guests. As a centerpiece all the way down the table bouquets of flowers were set out in different types of vases to give a vintage look. The flowers were all stunning in various colors and types too. Doilies made a fun addition to this centerpiece in fun colors. From top to bottom, this floral tea party made a lovely option for introducing a new baby into the world!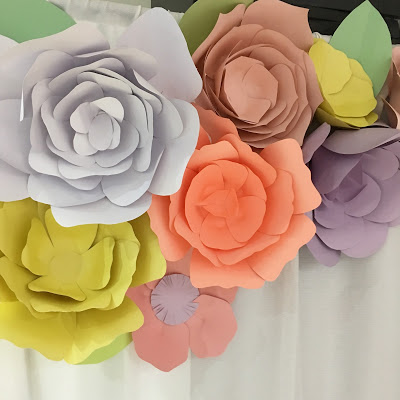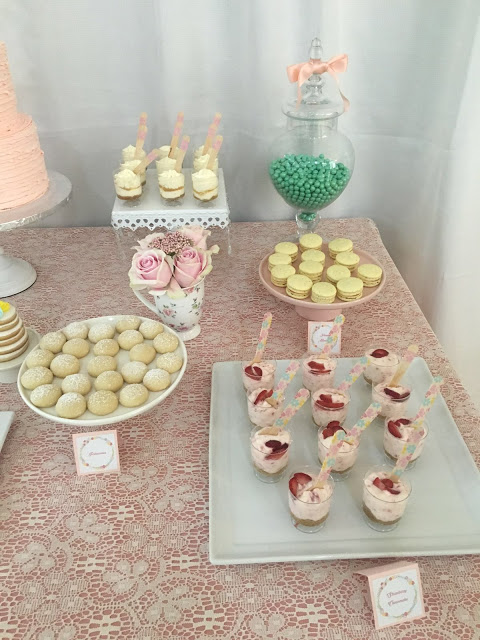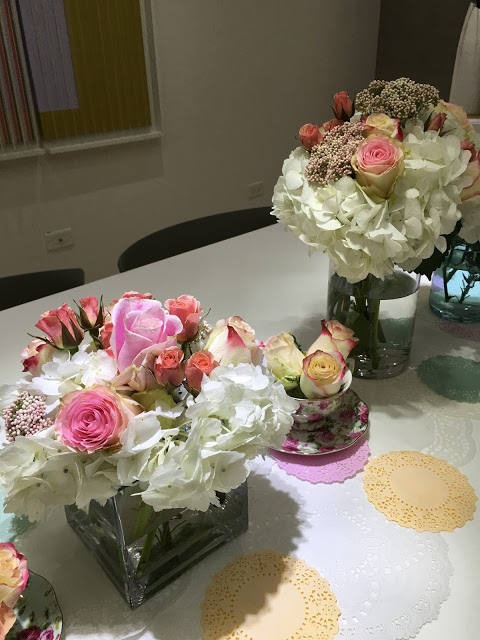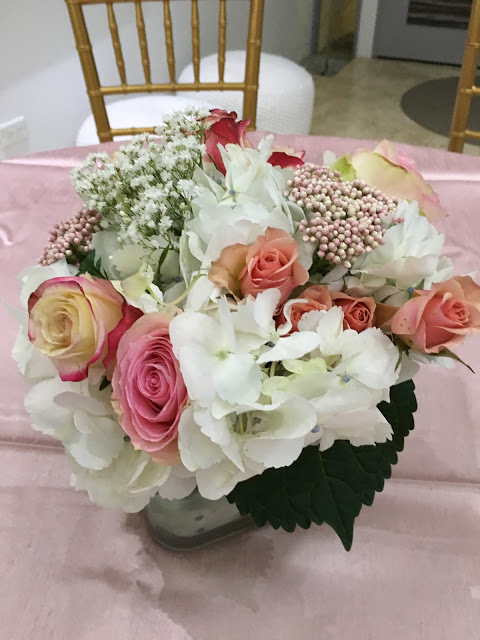 Credits:
Paperie, design and styling – Partylicious
Flowers -Partylicious
Desserts – Sugar Bliss
Cookies – Cookies by Suehery
Photography – Coinneach Photograpy and Partylicious
MORE INSPIRATIONS: