Green & Blue Chevron Nautical Themed Party by Joanne of Cakes by Joanne Charmand.
Parties can go one of two ways, be dreadfully boring or fun and creative. Cakes by Joanne Charmand is in the second category, with some of the most detail-oriented and well-thought out presentations. In her 'Ahoy' themed party, she created an adorable nautical party.
The table is laid out in an arrangement designed to please the eyes, with a wooden boat background and pure white tablecloth. White boats are placed in the set up to be used as shelves for treats. A lighthouse is in the background, next to a sailing boat that looks as if it is out on the open sea. Blue, green and white decorate the table, most obvious on the wonderfully decorated cake that features a cute sailor on top holding a turtle. Blue fondant makes up the waves on the cake, with perfectly done green and white stripes on the bottom. An elaborate anchor is featured on the cake, the detailed rope spiraling up the cake.
Cookies decorated as intertubes, sailor boats and little anchors stand out on a platter designed to look as if the sandy beach was underneath them. Tasty cupcakes, macaroons and other little treats are presented on the table, each going with the 'Ahoy' theme perfectly. Ahoy bites and sweets are labelled with beautiful cards. The color scheme worked wonderfully, with cake pops and ahoy treats to bring out the white, and cookies to bring together the blue. Cakes by Joanne Charmand truly brings the beach and sea to this nautical, 'Ahoy' themed party.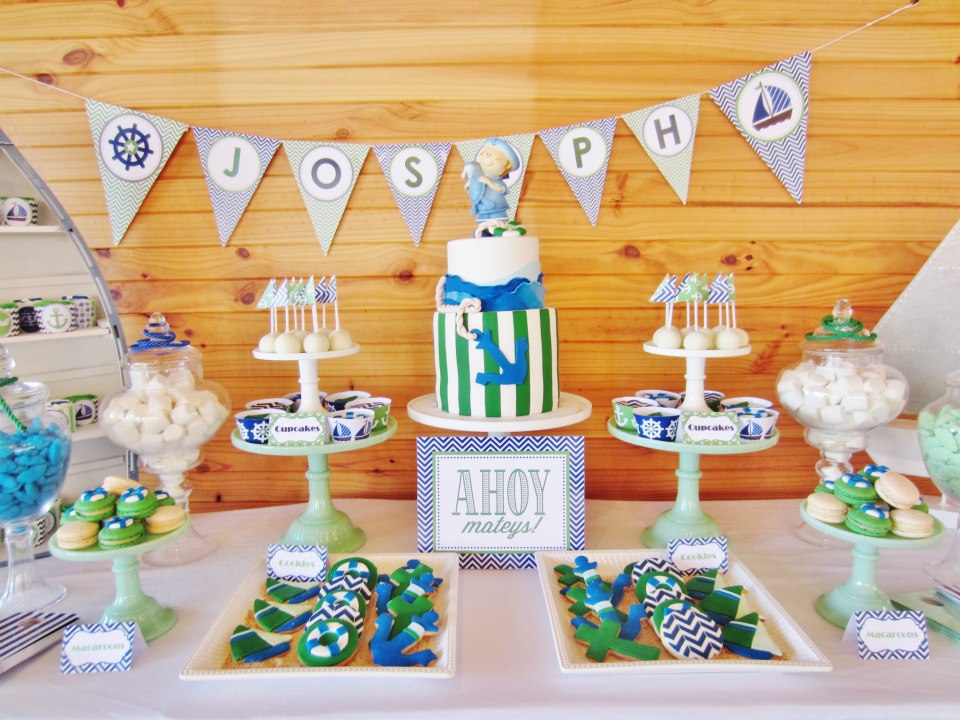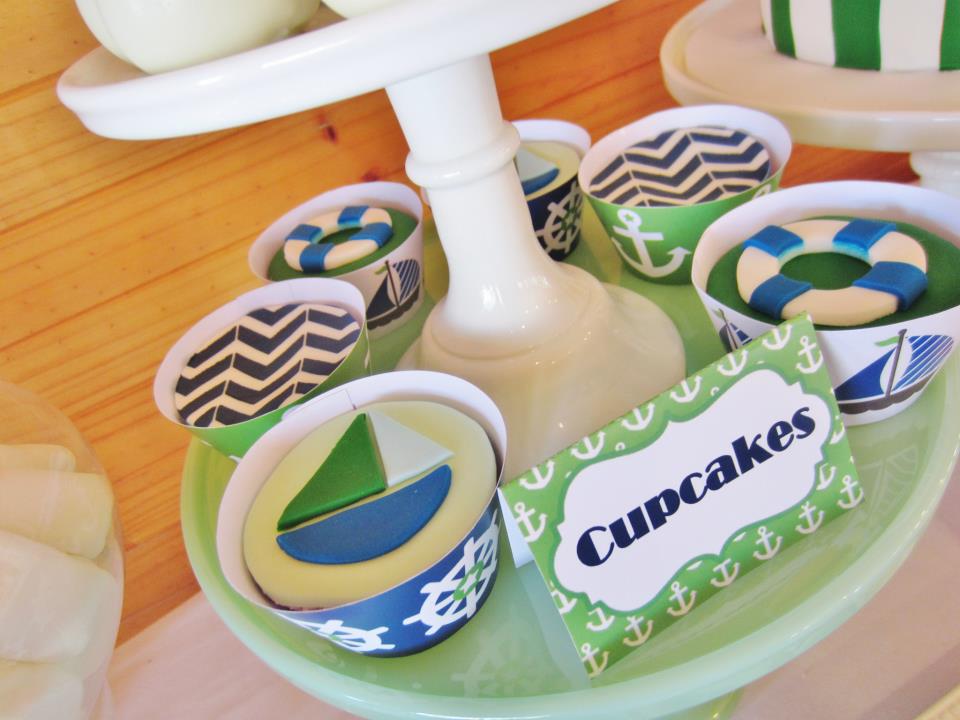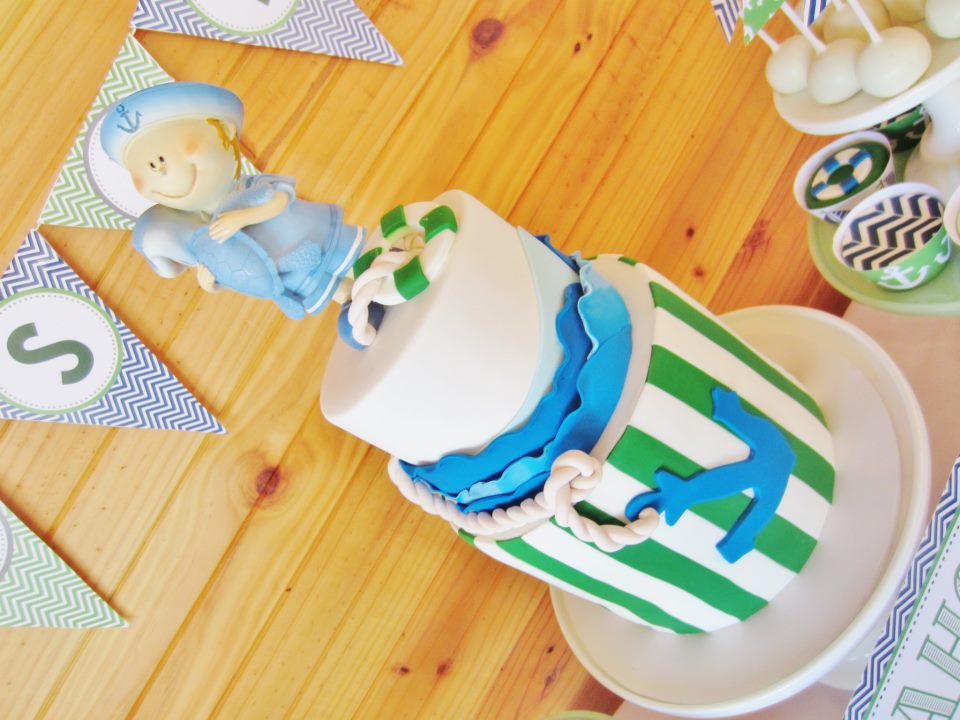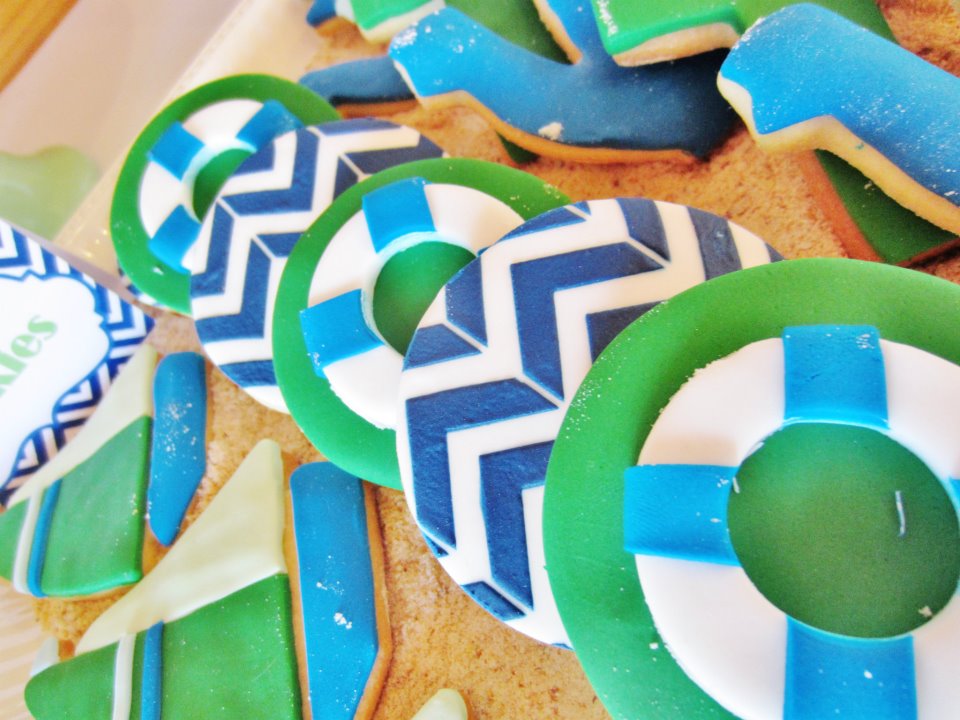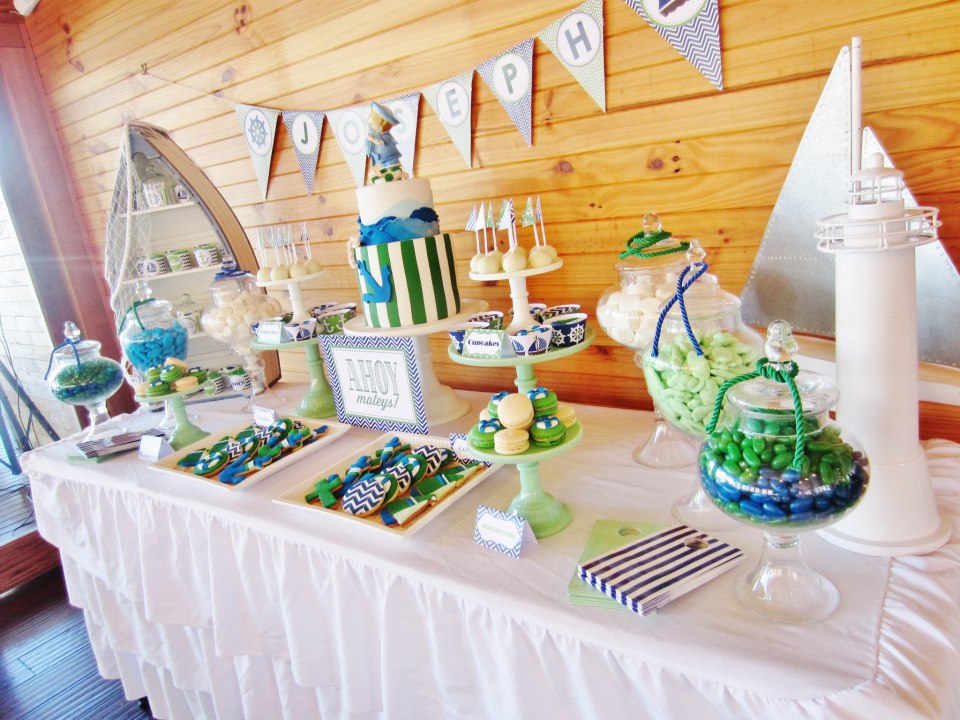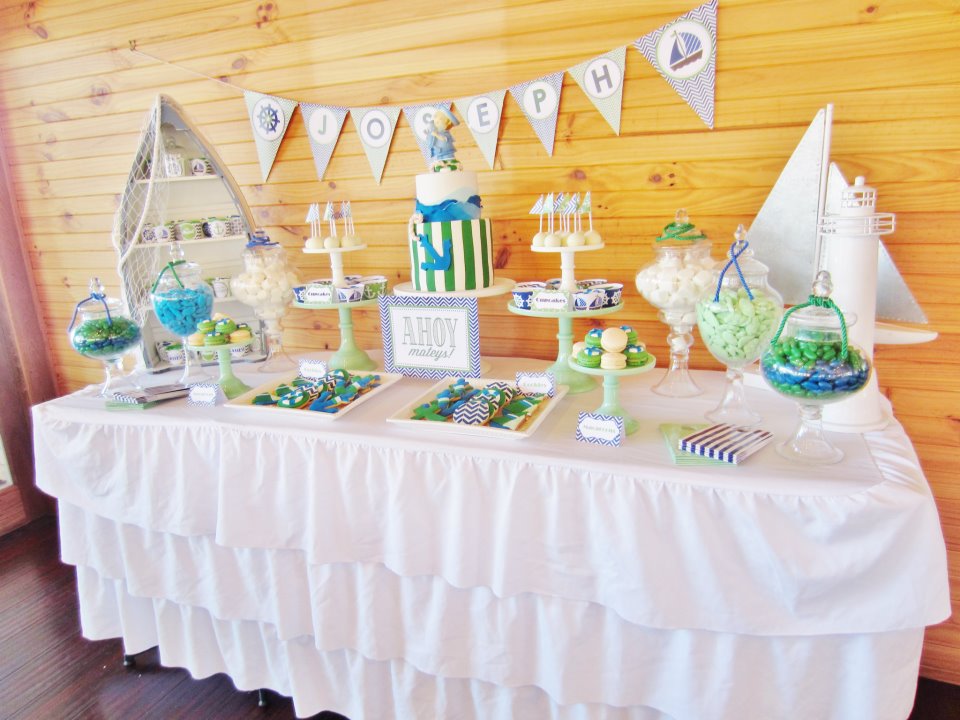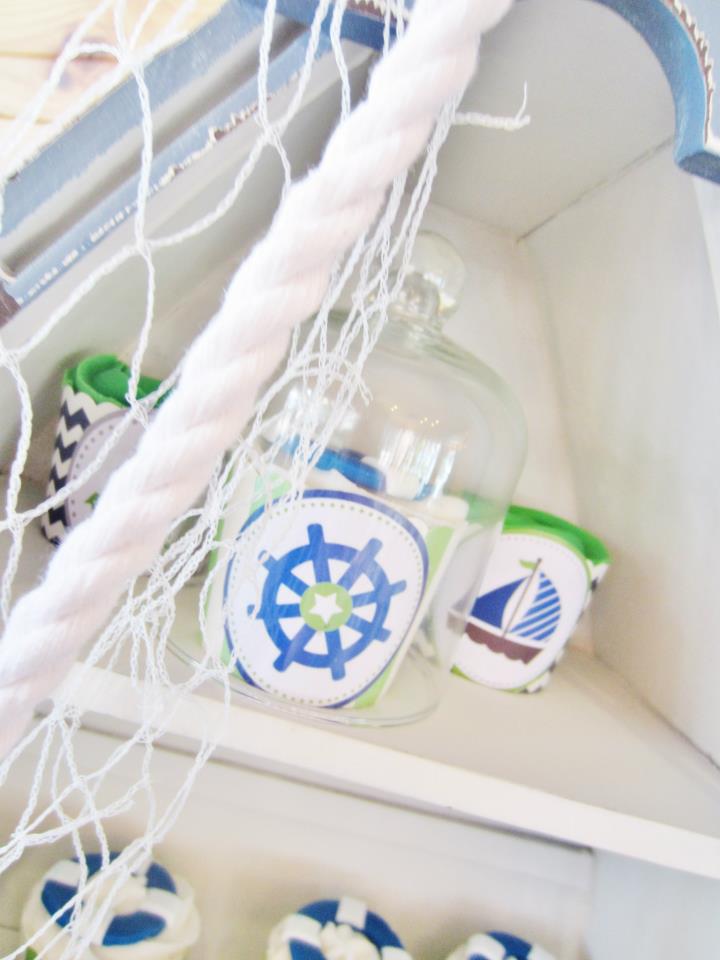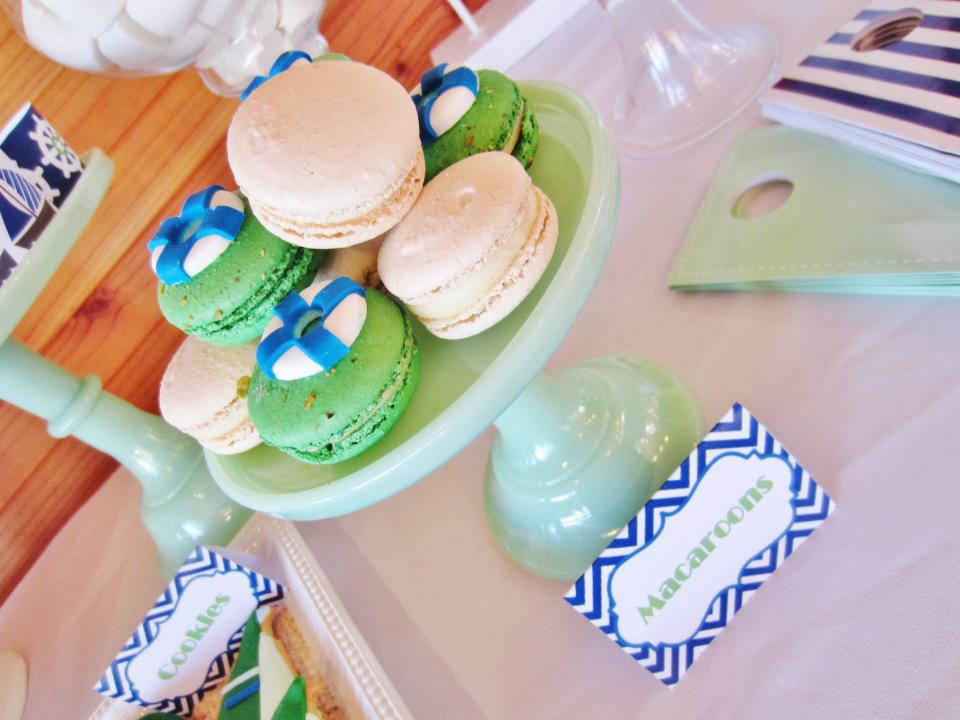 Look for more ideas –