Pink and Green Owl Baby Shower by Cristina of My Party Design.
What a special baby shower! Cristina hosted this sweet shower for her sister. The owl theme was chosen to match the decoration of the nursery. At the entrance, the guests were welcomed with pink and green pegs for a, don't say "baby" word game.
What i initially thought was a potted flower turned out to be a fruit skewer pot! They were shaped like beautiful flowers with kiwi leaves. The pot was embellished with simple leaf vines. The diaper cake and the birdcage which was used as a diaper raffle looks very pretty!
Credits
Cake – Bolos e Bolinhos Atelier
My party design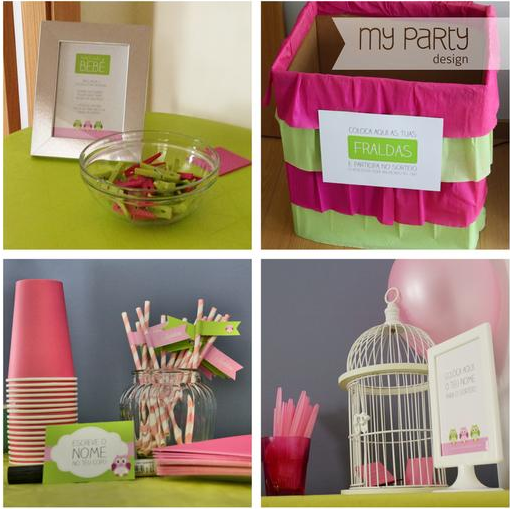 Shop for items –