The Princess Tea Party by Sugar Coated Coated Candy & Dessert Buffets. Inspirations for a memorable Princess Baby Shower or Tea Party Baby Shower Party or a combination of both for baby girl!
A princess tea party is a genius idea for a little girl's birthday party. This theme makes use of light pinks, white, and gold accents to bring this party to life. I love the gold trim mirror hanging about the wall behind the cake table. Every Princess needs to relish in their beauty. The cake table is a beautiful vanity with gold trimmings on the handles of the drawers. On the wall, left of the mirror, lays several paper flowers spread about. The accents are light pink, purple, blue, and gold in color. The balloons around the table, in which the the little girls would have tea, add a nice touch to the decor in the room.
The cake is another focal point in the room. The main cake has two tiers. The bottom tier is in light pastel pink. The pattern is so beautiful and looks so soft like the flower petals. The second tier is light pink and boast a pink ribbon around the tier in a circular pattern. On top of that tier lies a giant golden princess tiara. This party hosts two other cakes beside the main treat. On the left is one that resembles a white candle, embellished with candied hearts and stands on top of a golden candle holder. The other cake is even more simple. It is all pink and a pink flower design hangs off the top of the cake. The cakes are darling.
I think one of the most stand out elements other than the cake and gold trim would be the use of crowns and flower like elements throughout the space. The cake boast a golden crown on it's top tier. There are golden crown cookies, tarts and cookies that play home to a simpler edible flora decoration on top. Pink macaroons and marshmallows in a jar add a nice touch.
The backdrop of the dessert table is so beautiful with slightly different paper flowers to the cake tables. These flowers has doily centers which is so perfect for a tea party. The ruffle tablecloth and the skirts are so beautiful as well. The soft pink tutu skirt on a dessert table brings out a feminine touch to the theme.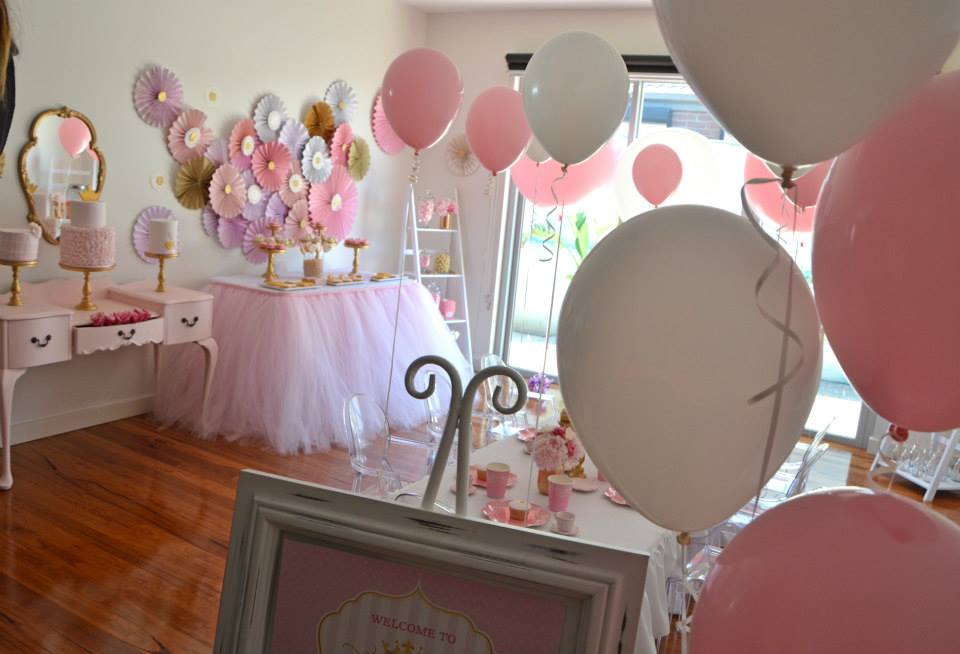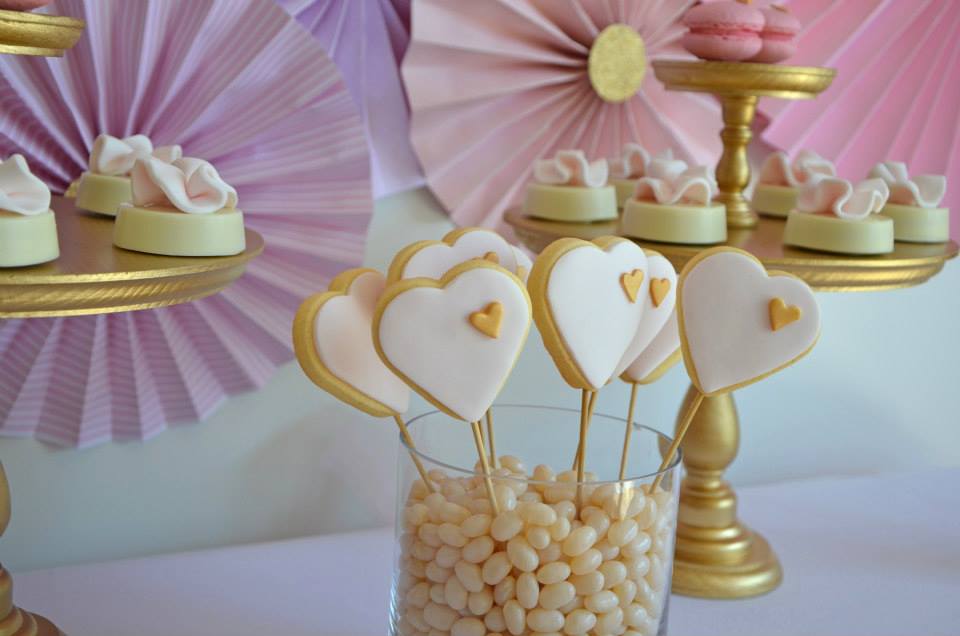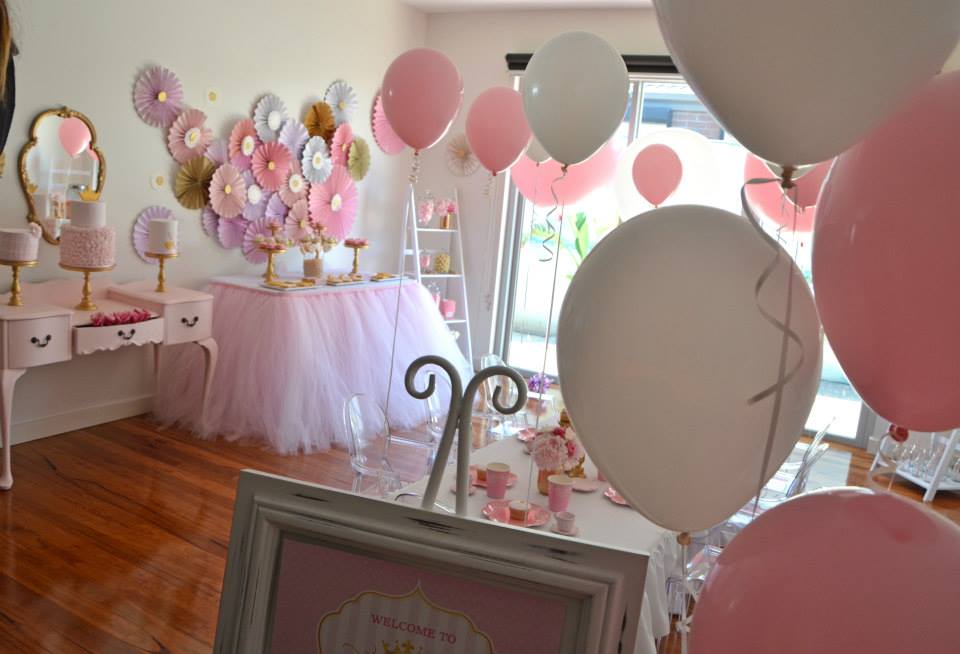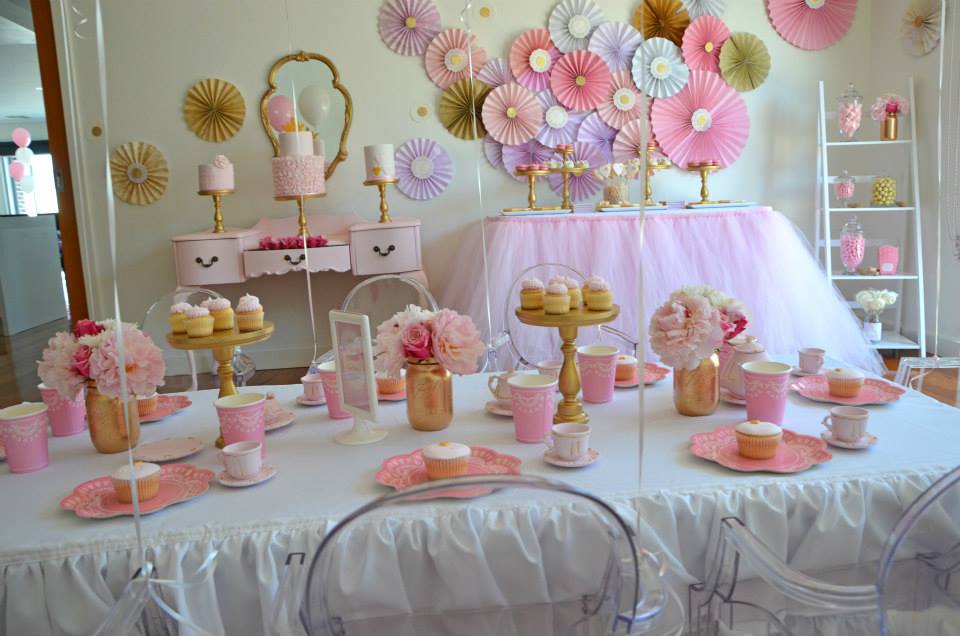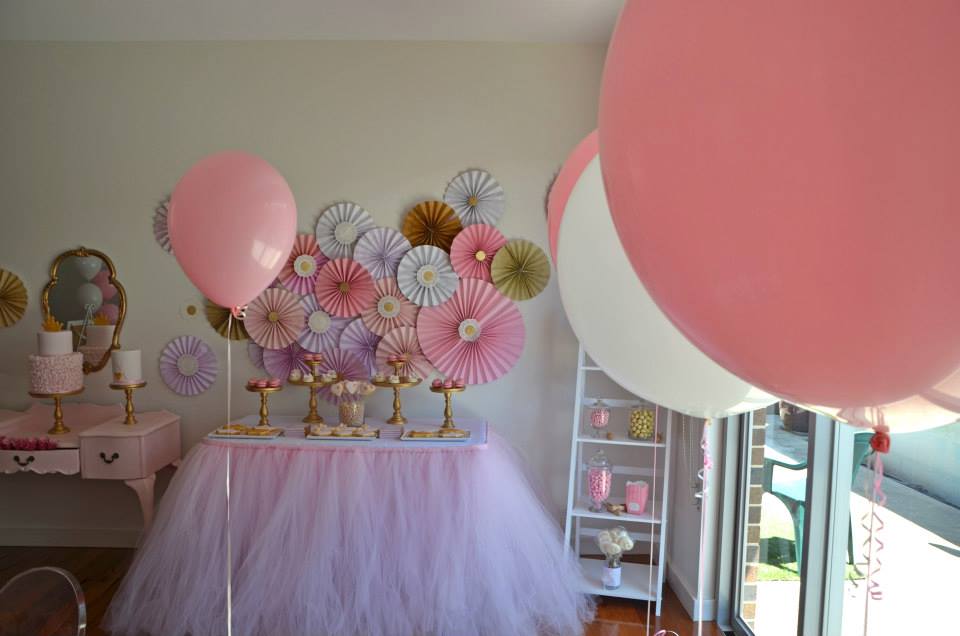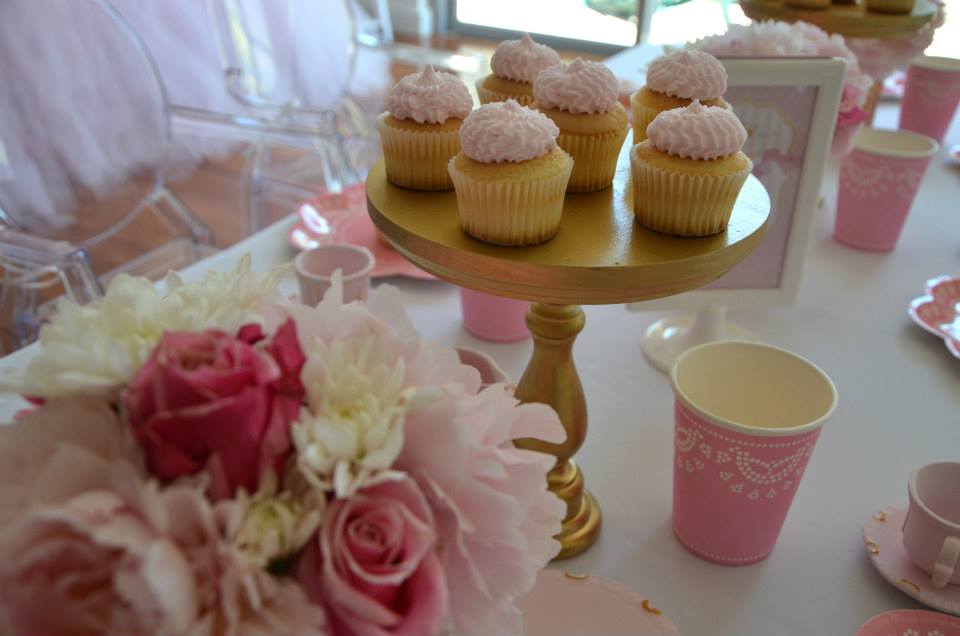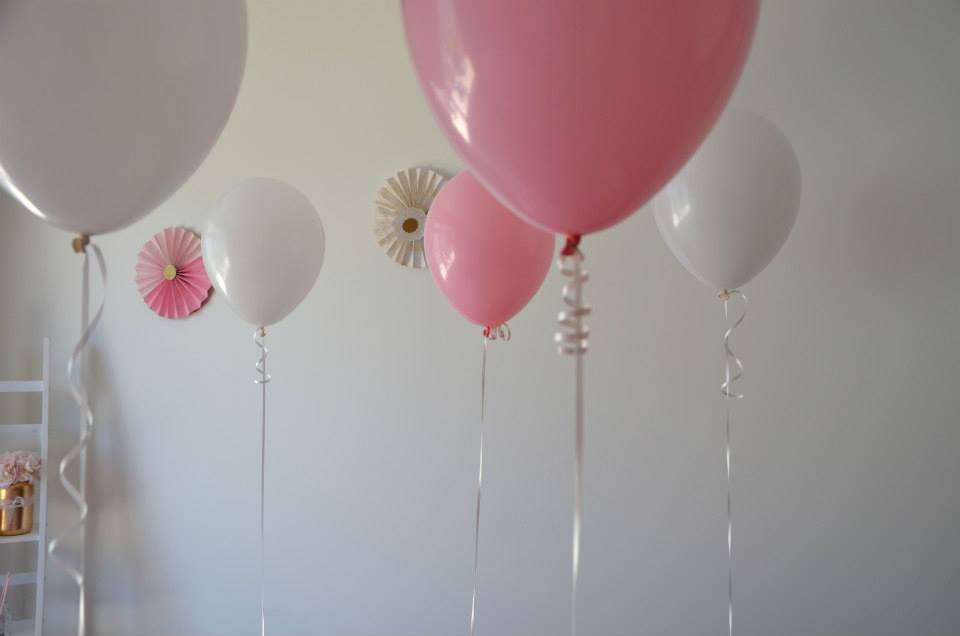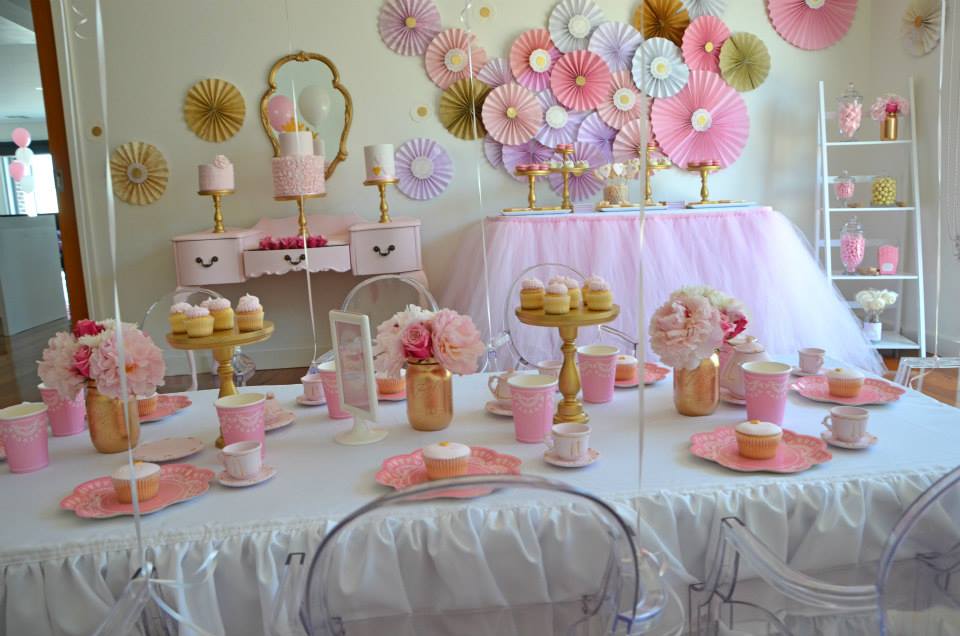 Credits:
Invitations & Event Stationery –  Bela Designs
Tutu table skirt - Little Chiyo
Table , ruffle table cloth - Apron Creation Co.
Ghost Chairs - Littlechair
Balloons - Balloons 4 U & Jumbo Balloons - Style My Table