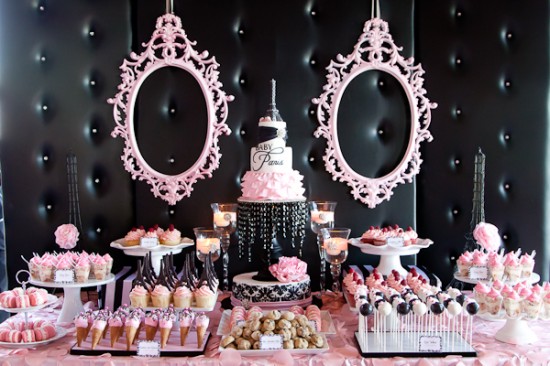 For an elegant and sophisticated theme, a French or Parisian Baby Shower  offers a soft glamour designed to make not only mom-to-be, but all of the guests feel special as well. A French shower can be used to celebrate both little girls and boys by altering the color combos easily.  Using pink, black and white for a girl, or light blue, black and white for a boy gives a distinguishing color palette with limitless matching options.
To provide an invitation to remember, incorporating all of the theme colors into a bold style with lots of textures and patterns introduces the theme nicely. You can use a variety of silhouette artwork on them as well, mom and baby look lovely, or you can go with an Eiffel tower to emphasize the theme.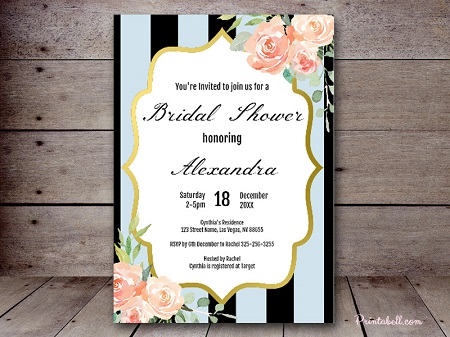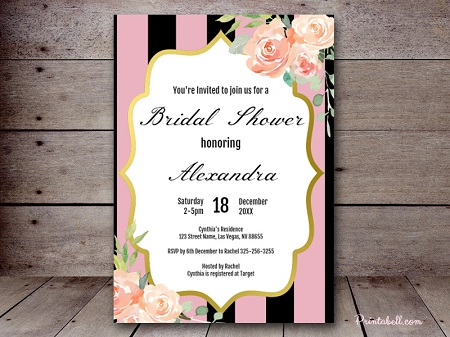 Parisian Decoration Ideas
With a French sophisticated vibe in mind, creating a venue to remember can be fun.  Florals, florals, florals will bring your room a full and elegant look that is natural and beautiful. Use soft colors and a variety of vase heights to fill the tables, making the area cozy and fresh. Giant DIY poms of tissue paper can be hung from the ceiling and balloons can be bundled to create a large archway in the entrance, both of these are wallet friendly ways to make a huge statement.
For the tables, to create a classy style, using the soft pink or blue tablecloths and black dishware can give a bold and sleek look that guests will certainly be impressed with. Using white lacy covers on chairs can give an accent that is simple to do. A little touch that can make your tables unique and full looking would be to add some confetti (Eiffel tower shapes), or flower petals, or even just a spread of glitter to bring a shine.
Parisian Baby Shower Tableware
Parisian Baby shower Food Ideas
Pastries make a fitting finger-food at a Parisian shower, along with a variety of cheeses and crackers. It is always good to have fresh fruit and veggies trays as well to add bright color and multiple options for guests to choose from.  There are a multitude of treat choices that you can make that are pretty easy to create like cake-pop browns that you can cover in frosting that matches your theme colors.  Cupcakes are always wonderful and you can place them on vintage trays to add to the detailing. If the mom to be loves fashion and shopping, you can also incorporate some famous French brand decors. For drinks Pink lemonade becomes instantly chic when poured into plastic champagne flutes tied with a lovely curling ribbon.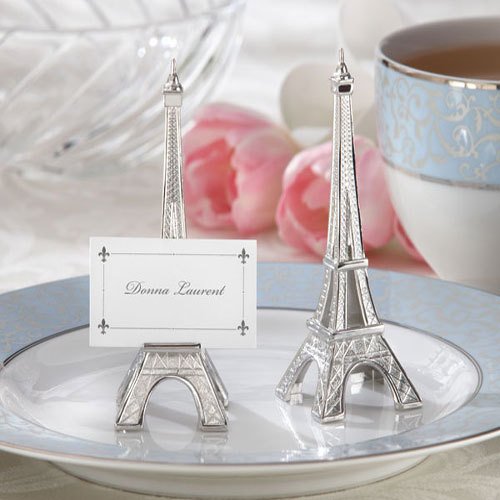 Parisian Activity & Favor Ideas
For French baby shower activities, you can drape pink toile and feather boas about and then turn the accouterments into an activity where ladies dress up and pose for pictures as they walk down a faux Paris runway. Other activities and games can include fun little things like the baby food test to see who knows their foods the best.  Measuring mom to see who can guess the closest diameter is always a fun one to do that gets everyone involved.  This theme is also a good one to create gorgeous onsies for baby-to-be at a pre-set crafting area so everyone can glitz and glam to their hearts content.
A way to make this party really stand out would be to create your own Eiffel tower art and make little tags with hooks that can be dangled off of it, then as each guest stops in they can write down their words of wisdom and hang them on the tower for mom-to-be to enjoy.
Parisian Baby Shower Photo booth
Parisian Baby Shower Games
Free Parisian Baby Shower Activity
Baby Shower Activity PDF Format – Advice for Mommy to Be 8.5 x 11″
Parisian Baby Shower Theme Banner – BABE PDF format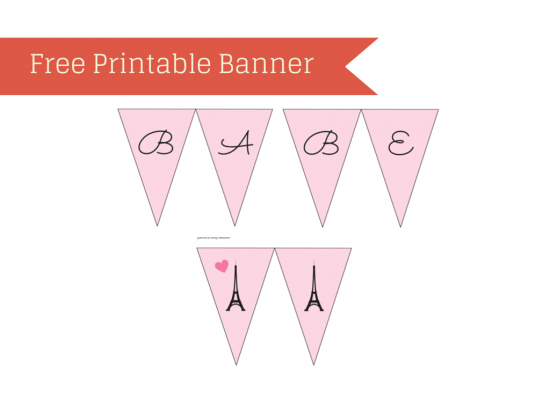 Parisian Baby Shower Printable
Parisian Baby Shower Favors
MORE INSPIRATIONS: