OwliePowlie has some wonderful ideas for a Mustache baby shower to remember.  With a blast of bright colors and patterns, each bit of decoration stands out remarkably, while giving a tasteful and fun approach to making your decor one-of-a-kind.
A giant welcome baby flag banner can showcase as a backdrop to a tasty dessert table, or as an entrance sign when you enter the venue.  With a large, bold font on a rainbow of tones and patterns, this banner is made to stand out.
One perfect dessert option for a shower of this caliber is cupcakes, which is generally a winner at most events. Using rainbow frosting, each cupcake can have a unique look while blending with the theme smoothly.  With mustache cupcake holders and signs on a tray labelled with adorable colorful mustaches, this treat makes a wonderful addition.  Using a rainbow layering of pudding or jello in a cup, a mustache makes a neat bit of decor to really emphasize the theme.
Silverware wraps always add a personal touch that guests can enjoy and with varying patterns and colors to choose from, this mustache themed wrap makes a great addition to most-setups. Some other tasty additions include the classic sugar cookie, which you can easily frost in bright colors that stand out, each with a little bowtie or mustache would give a themed look that is brilliant.  Personal labels for each food item ensures that guests can find what they want to eat.
No mustache shower can be complete without a photo booth for the guests to try out their own fun look, and OwliePowlie offers a range of fun accessories to make all of the photos spectacular and fun.
Credits – Design – Owlie Powlie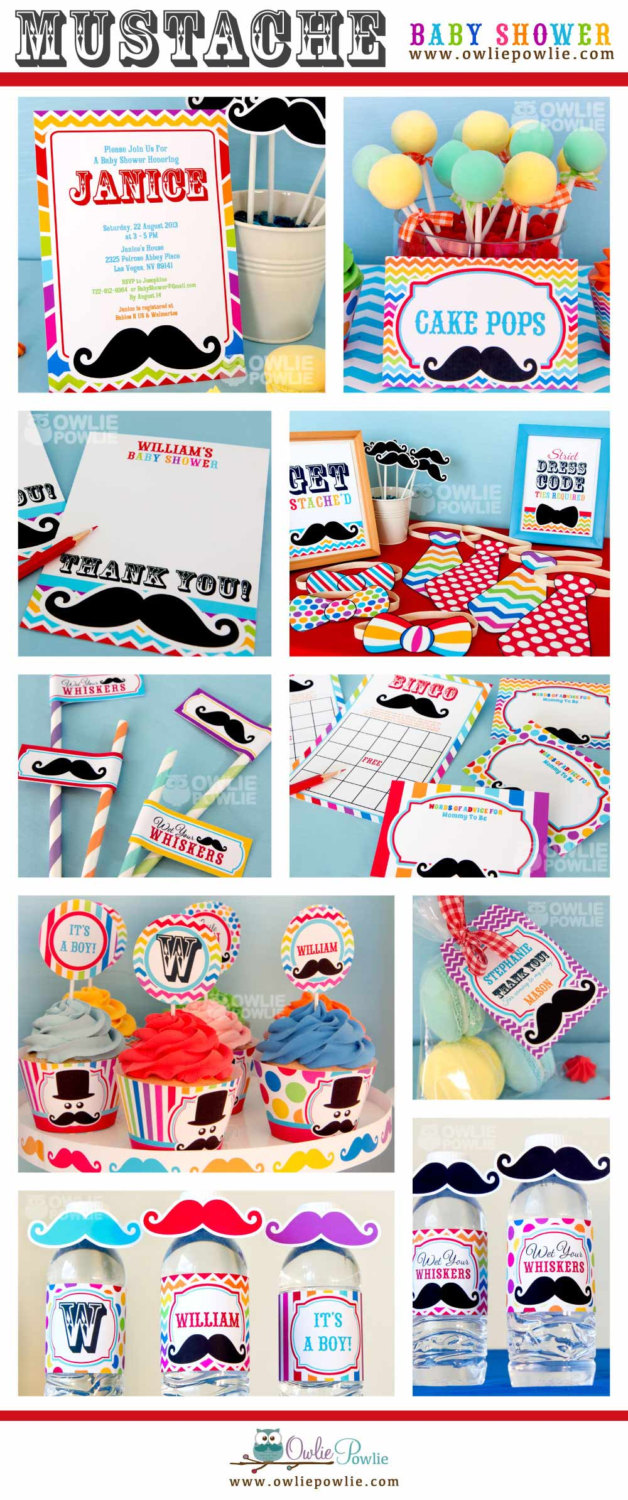 MORE INSPIRATIONS
Geometric Mustache Baby Shower