With a little boy on the way, a Little Brave Man themed baby shower seemed like a perfect way to celebrate his special entrance into the world. Kelli's friends Carrie and Jennie helped plan and design this party, putting together a fun-filled day to remember.
Invitations were created by Thorn + Sparrow, with a blend of green, blue, orange, and pink that gave a smooth and exciting effect.
The party was held at Kelli's in-laws, a fantastic log cabin that really brought all the natural elements at the event together in a creative way.  They put up adorable signs with arrows on sticks that led everyone to the cabin with ease.
Using the window of the main party area as a backdrop, a fantastic sign saying, Little Brave Man, was hung up with cut out letters in bold colors that really stood out.
A neat twist on the wishing tree was putting together little feather decorated, leaf shaped papers for everyone to write on with pencils that actually had tree bark on them. Each wish was placed on fantastic sticks in a clear jar, giving a natural look.
The guest tables were very neat, each covered with a white cloth and lined with a brown runner, really emphasizing the warm atmosphere. On the center of each table was a lovely floral arrangement of spring colors in white holders that had a vintage look to them.
There was a huge variety of snack choices at this party ranging from veggie sticks to a fruit bowl that brought vibrant colors into the theme. There were delicious looking donuts on a tiered tray and teepee trail mix that was actually decorated with a tree stump, giving an awesome look.
The craft at this party really went with theme nicely, little arrows that each guest was able to personalize for little one to use in their room, giving a long lasting way to remember this wonderful event.
Credits –
PHOTOGRAPHY: Kelli Trontel
EVENT DESIGN: Carrie Rowe of Cue The Confetti & Jennie Lusko
FLORAL DESIGN: Mum's Flowers
INVITATES, FAVORS : Thorn + Sparrow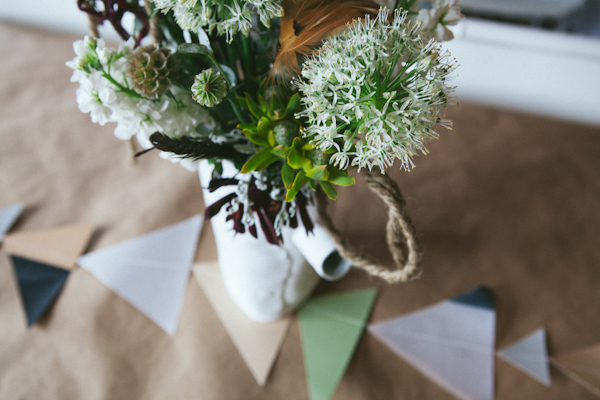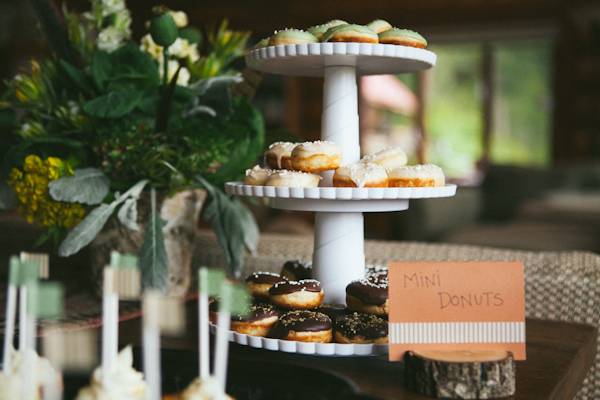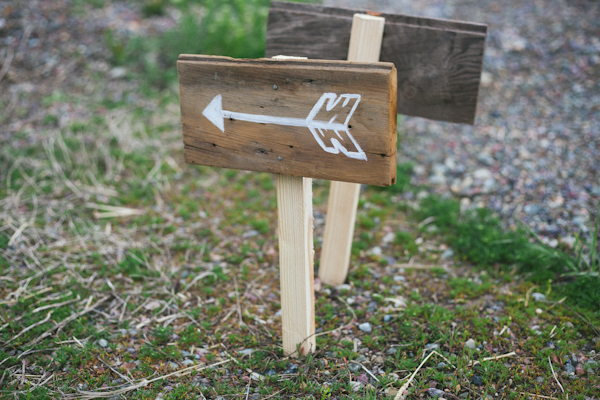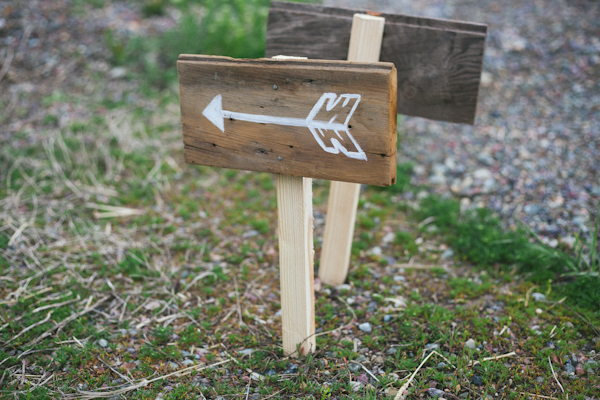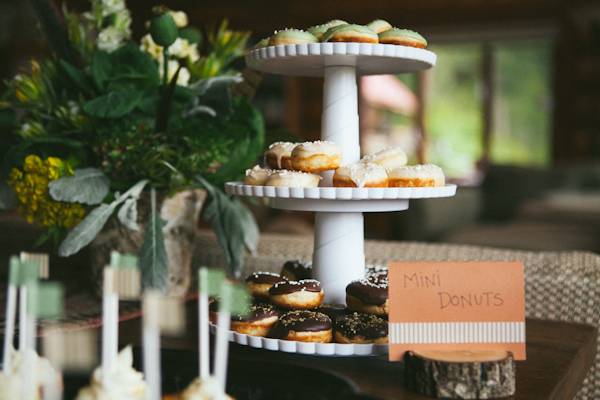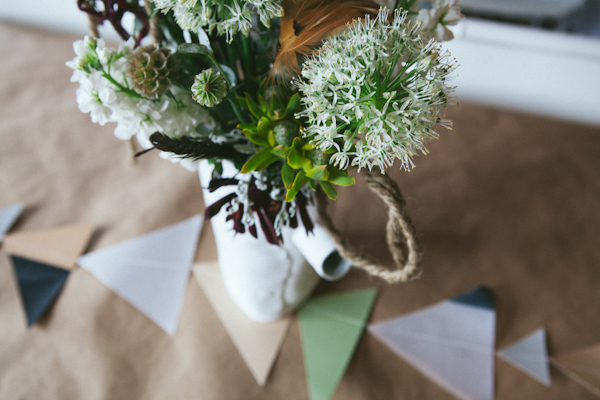 MORE INSPIRATIONS: