For a special friend Kelly, Lexi from Lexington and Co styled this elegant Whimsical Winnie the Pooh baby shower.  She easily created a soft and sweet party with lovely colors and a blend of flowers that gave a wonderful Winnie effect without overwhelming.
The treat table was a vision of beauty from top to bottom.  Using an array of different decorations and foods, she made this food area very inviting for guests.  Covering the table in a white cloth, the colors used to decorate were able to stand out gorgeously.  A lovely ribbon banner with yellow, blue and white was hung against brick for part of the backdrop.  Directly in front of it was a fantastic flag banner with floral flags and fun lettering that went sweetly with the theme.
The food and decorations were laid on the table very nicely.  Using pretty boxes to hold trays for different levels, all of the treats were easy to access.  There were yummy looking cupcakes that had flags standing on each. Cake pops were dipped in a blue coating for an adorable effect. Every treat had a lovely little label so the guests would know what they were munching.
The flowers spread through the area were beautiful. Using a variety of types and colors, the environment had a neat, whimsical look.
For the real centerpiece of this delicious table, the celebration cake was fantastic.  It stood on a large white cake tray, looking very sweet.  The cake was covered in light blue and had lovely yellow dots around the bottom in a ribbon-like style.  On top an adorable pair of baby boots were placed along with "Twinkle Twinkle Little Star" in silver.
With take home honey for the guests and fun "She's Gonna Pop" bags of popcorn, this party had a little of everything for guests to really enjoy.
Credits –
Creative Styling & Decor: Lexington And Co
Photography: Kayla Rocca
Cake: The Cake Baker
Stationary : Frou Frou House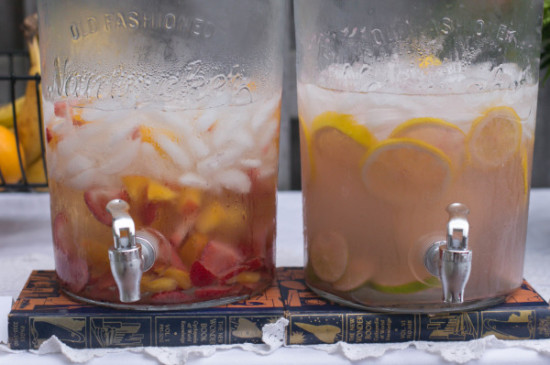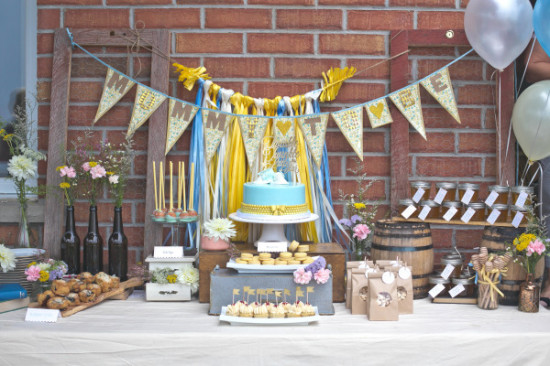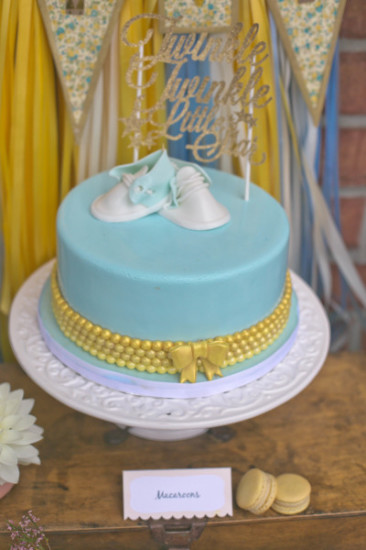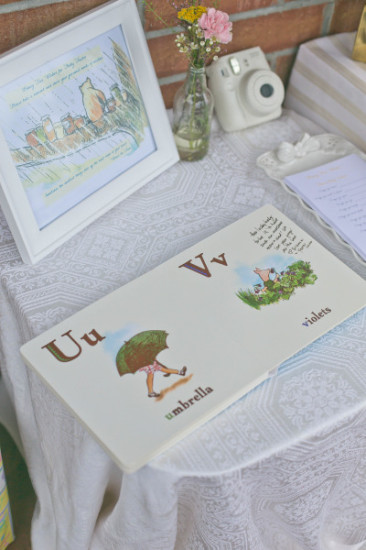 MORE INSPIRATIONS: