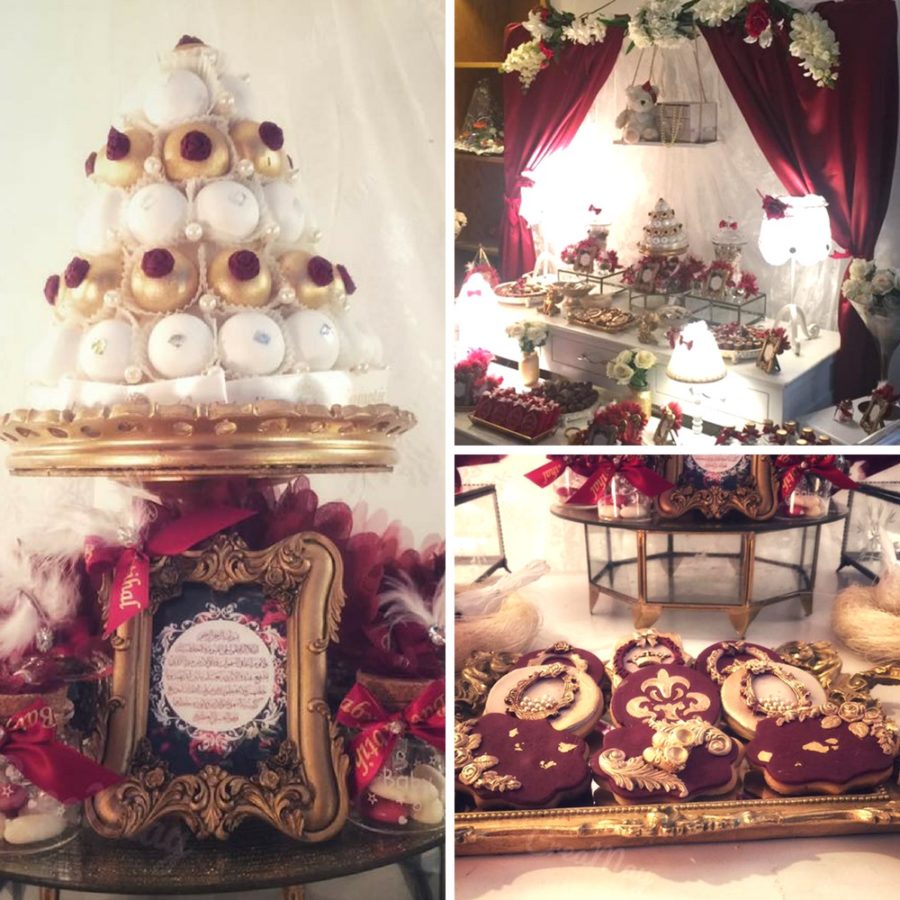 This Royal Velvet baby shower was styled by CreaMay. The party was filled with luxurious Moroccan and Tunisian delights. 
The desert table was a royal extravaganza filled with delicious deserts! Royal red frosted cookies were decorated with ornate gold designs. Other deserts were decorated beautifully and displayed on an antique platter. Delicious truffles dipped in chocolate were elegantly placed on an additional golden platter.
The background of the desert table was gorgeous! A beautiful white, lace curtain covered the back drop. It was surrounded by red velvet curtains and was topped with a white and red floral arrangement. In the center of the floral arrangement was a wooden bench with a white teddy bear. The bear was sitting on a small dresser with decadent pearls hanging down from the side. A small white lamp gave the entire room a royal glow. Mason jars were tastefully painted gold and filled with beautiful white roses. 
Even the water bottles were decorated to match the theme. Each bottle included a small red velvet bow and special label. Brown gift bags also fit with the theme and were tied with similar red bows. 
Credit: CreaMay