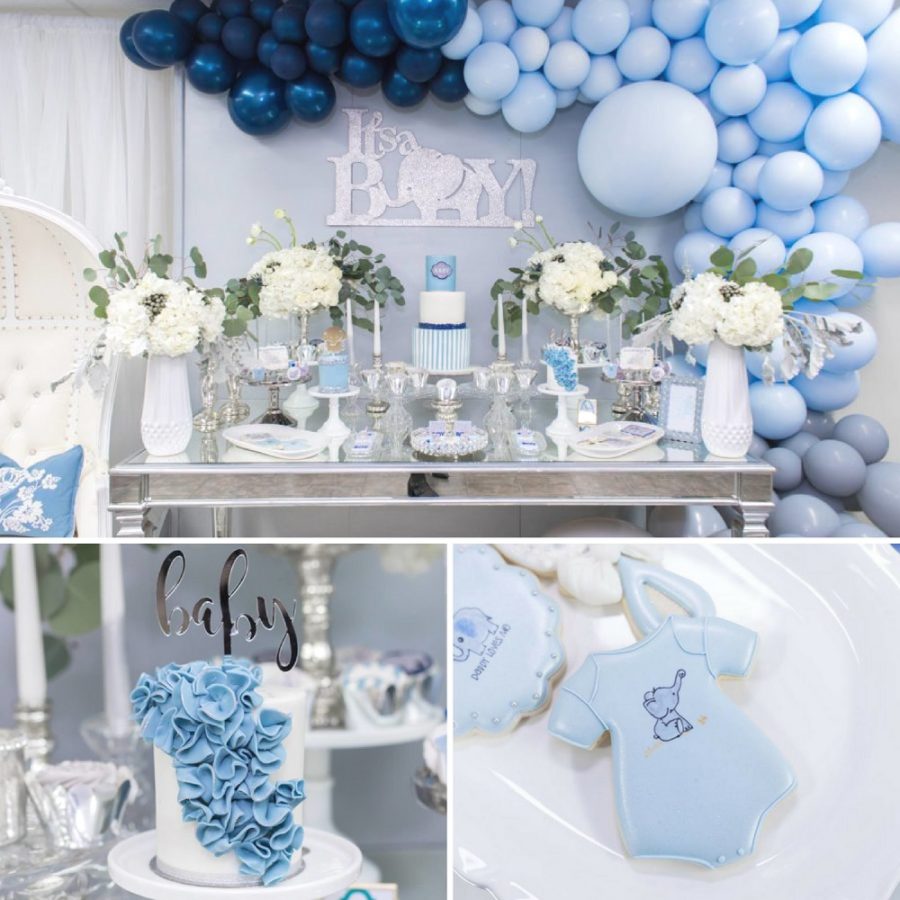 This stylish Blue And Silver Elephant Baby Shower featured a modern blend of colors along with elegant decor that made the special day an exquisite memory.  Adal Kreation brought this theme to life with a design that was absolutely stunning. 
To celebrate the coming sweet baby boy, a perfect mixture of blue shades and silver were used to give the venue a contemporary and graceful look.  A fantastic silver table displayed the treats in a trendy way.  Behind this table a massive arrangement of balloons in dark and light blue as well as silver filled the space in a wide range of sizes from ceiling to floor.  They were framed around a large silver sign that said, "It's a Boy!" 
The dessert table was filled with tasty treats and lovely flower bouquets made sweet decorations. Candles were also used to add to the soft ambience of the room. They stood in elegant candlesticks. 
Customized snacks showcased the theme in scrumptious fashion.  Sugar cookies had fun baby shapes like rattles and onesies and were frosted with perfect detail with elephants. They were set on pretty white trays right at the front of the table for easy access.  There were a variety of other snacks to try out too, all frosted to match the theme beautifully. 
To really celebrate the little one coming, three cakes were made to enjoy!  Two smaller cakes featured lovely details like an elephant topper on one and fantastic ribboned frosting on the other.  The main cake was three levels of delight in contemporary style.  The top layer had Baby inscribed on the front in a silver frame for a gorgeous effect. The second layer was simple with white and a dark blue base and then third layer had perfectly spaced blue and white stripes.  All three stood on tall cake trays, making them easy to see.
Credits:
Stylist/Design/Setup - Adal Kreation
Wooden backdrop - Ten23 Designs | Celebrate & Create
Cake/Mini cakes/Cupcakes - https://www.instagram.com/sweetlilsweets/
Cookies - https://www.instagram.com/from.mireyas.kitchen/
Flowers - https://www.instagram.com/peonies_ny/
Acrylic topper - https://www.instagram.com/mysentiments_cutting/
Graphic design - GABZ Studio
Balloons - Mama Nelly's Place
Furniture rentals - Glam Party Rentals
Photographer - Purroy Productions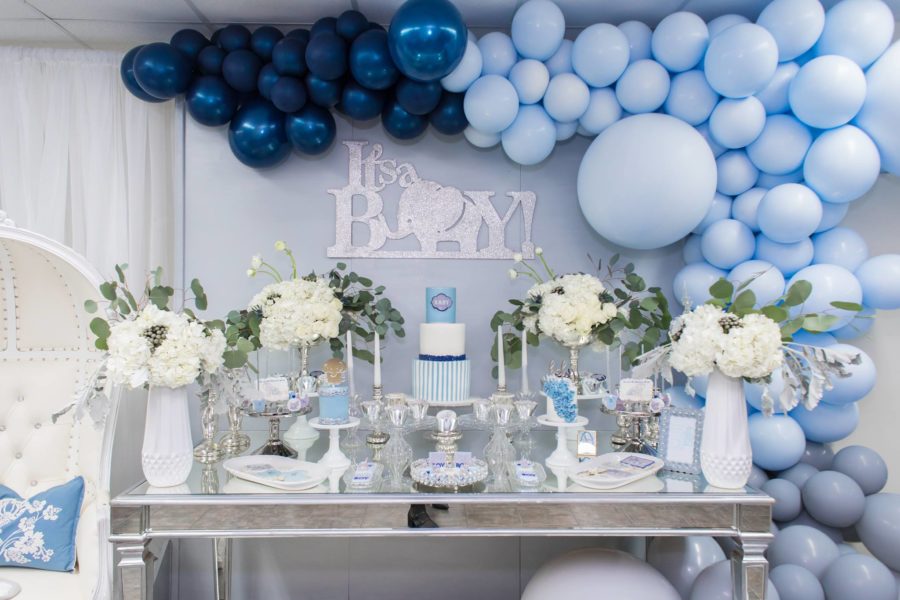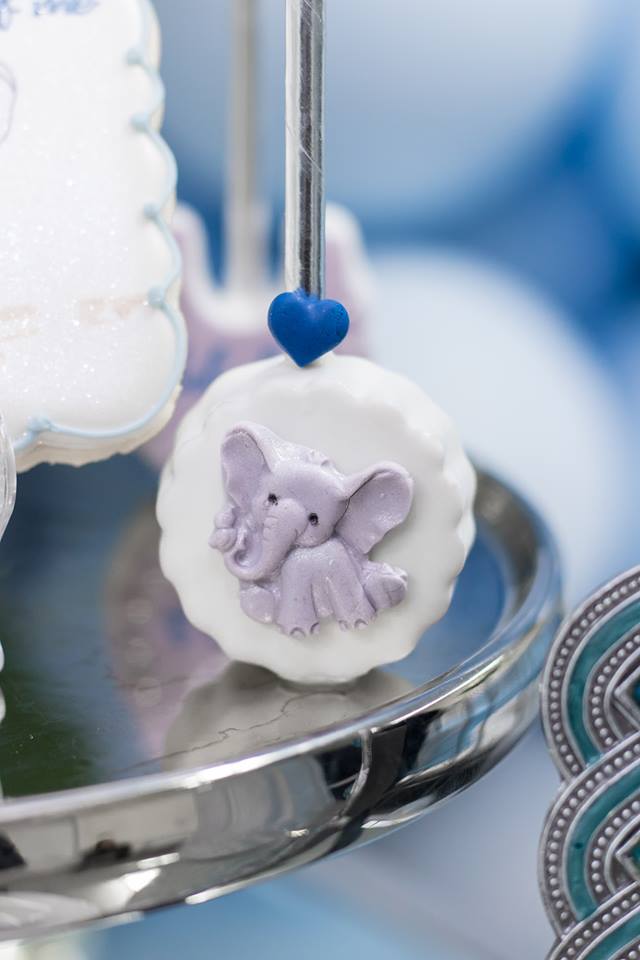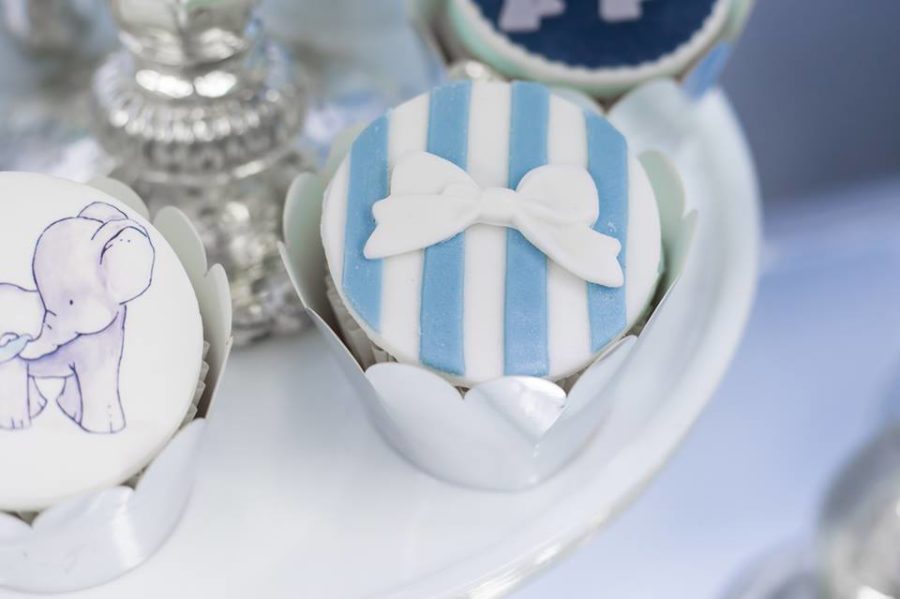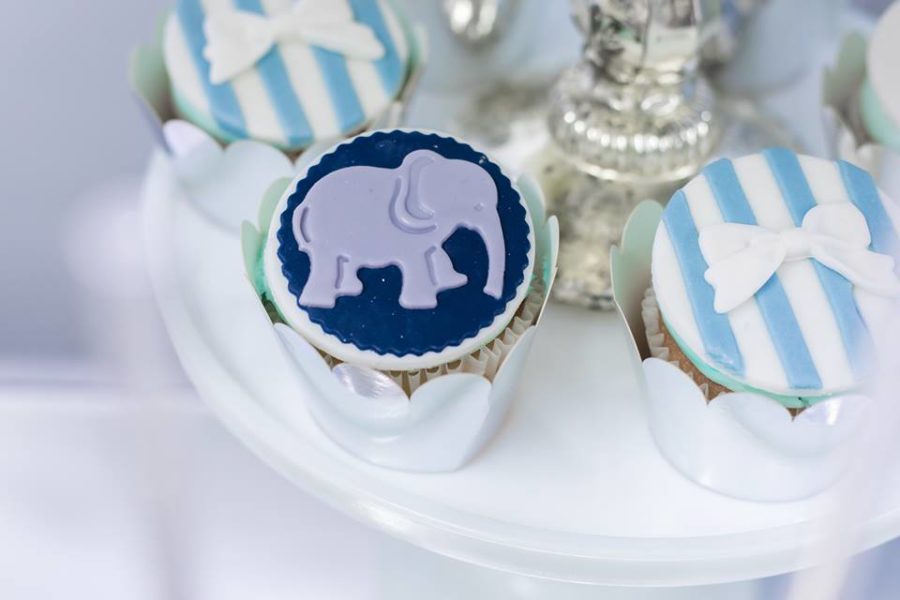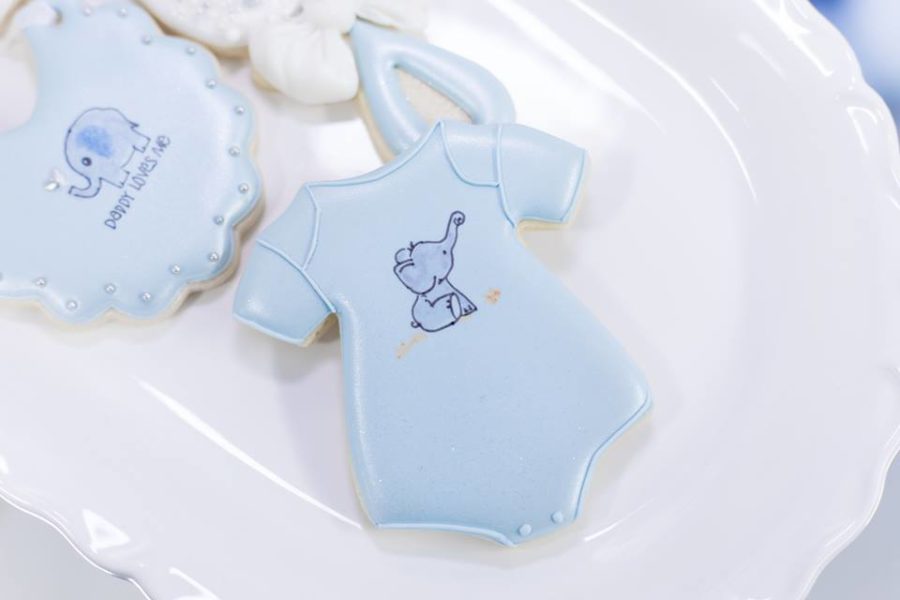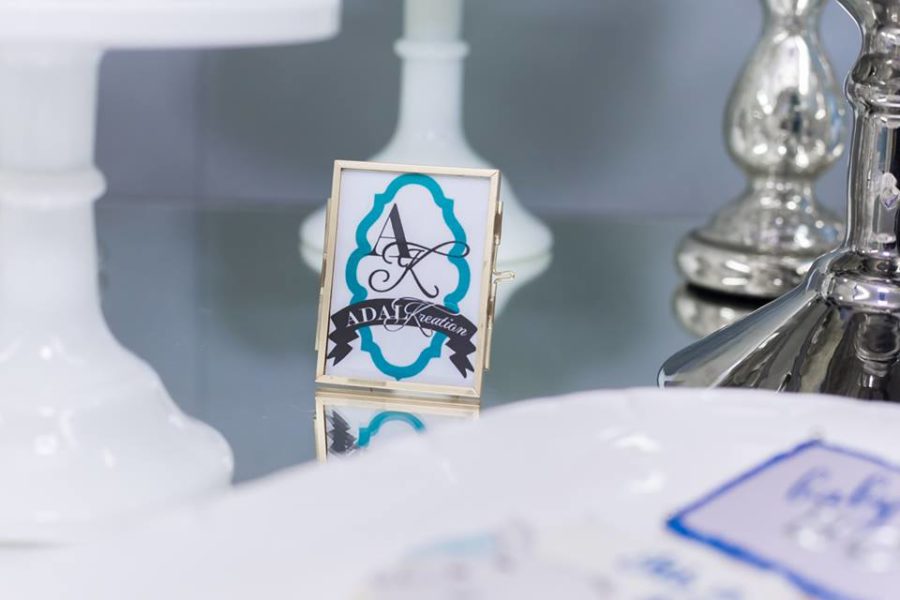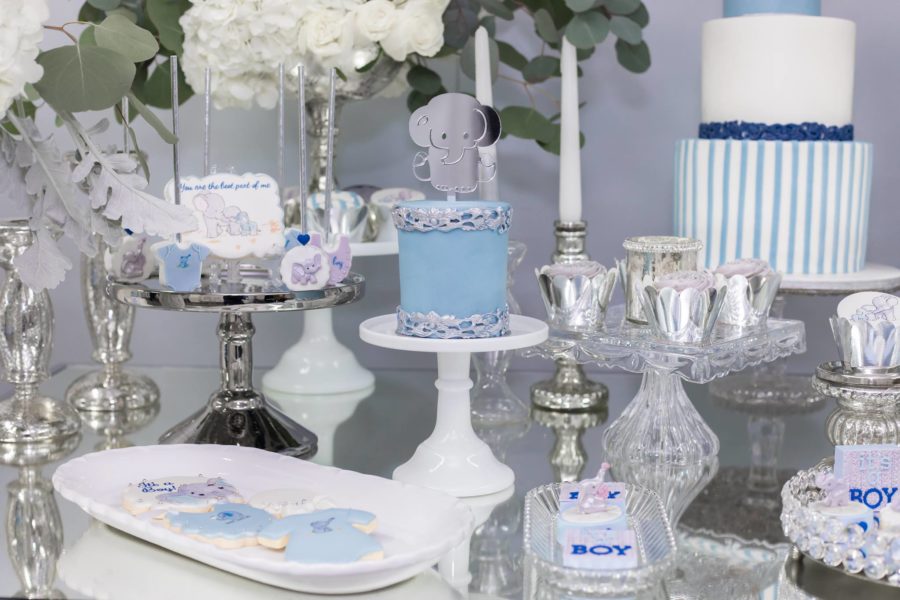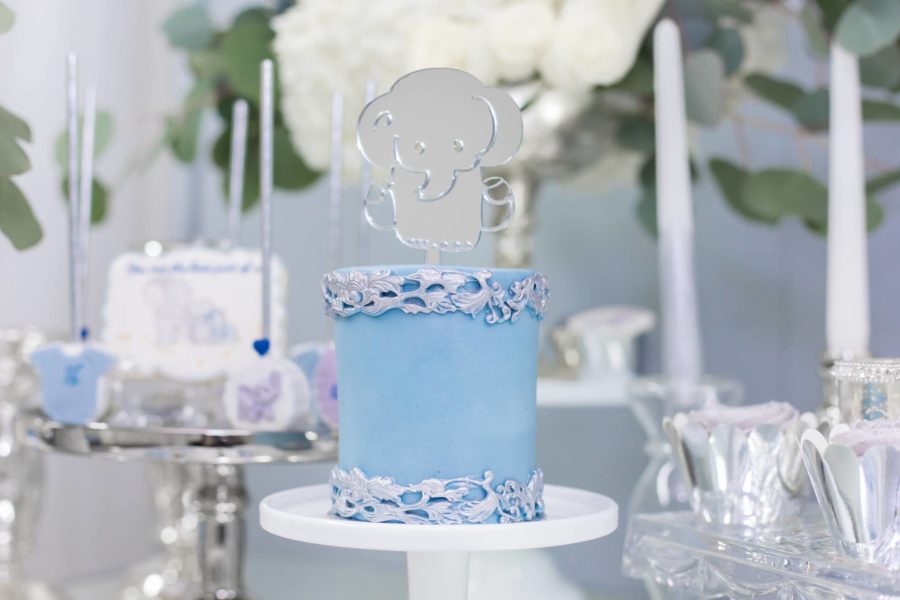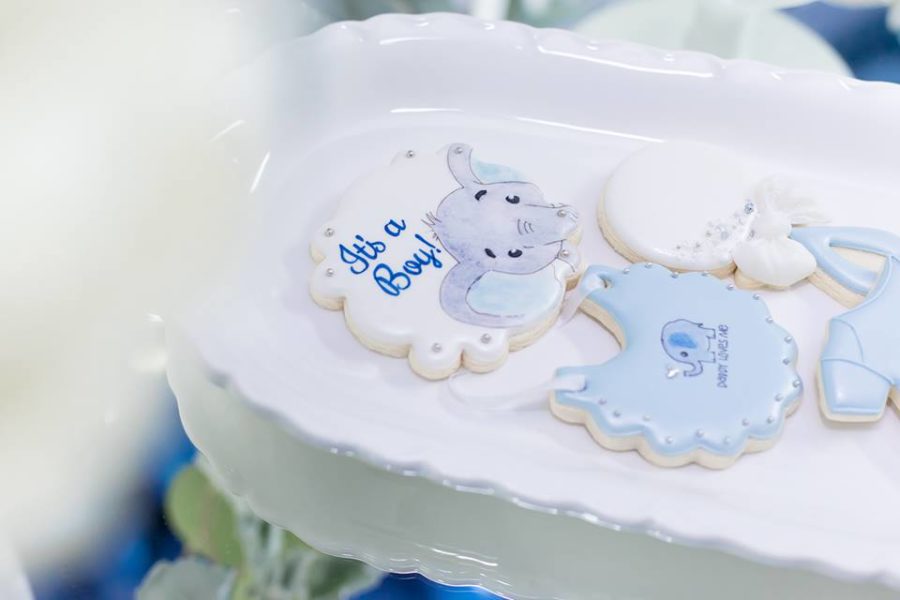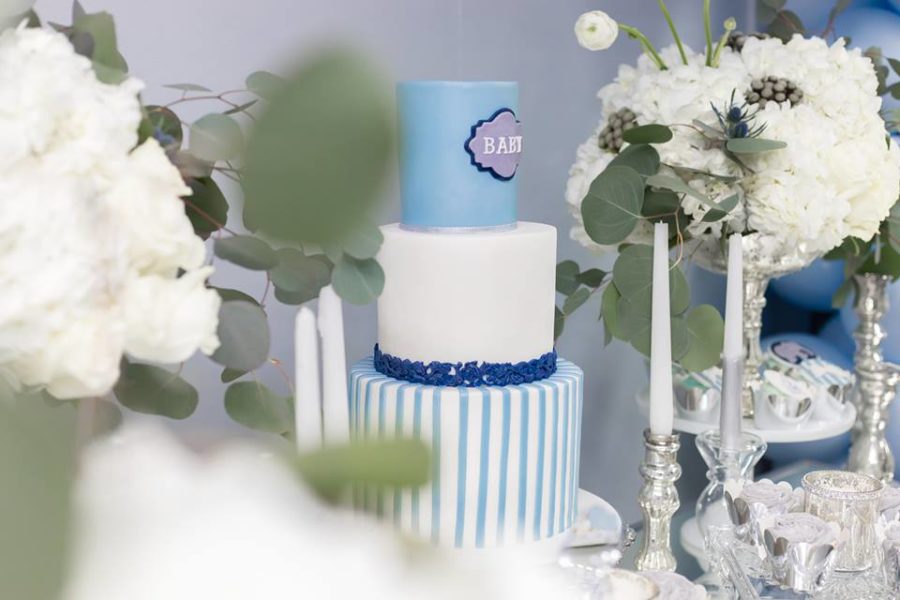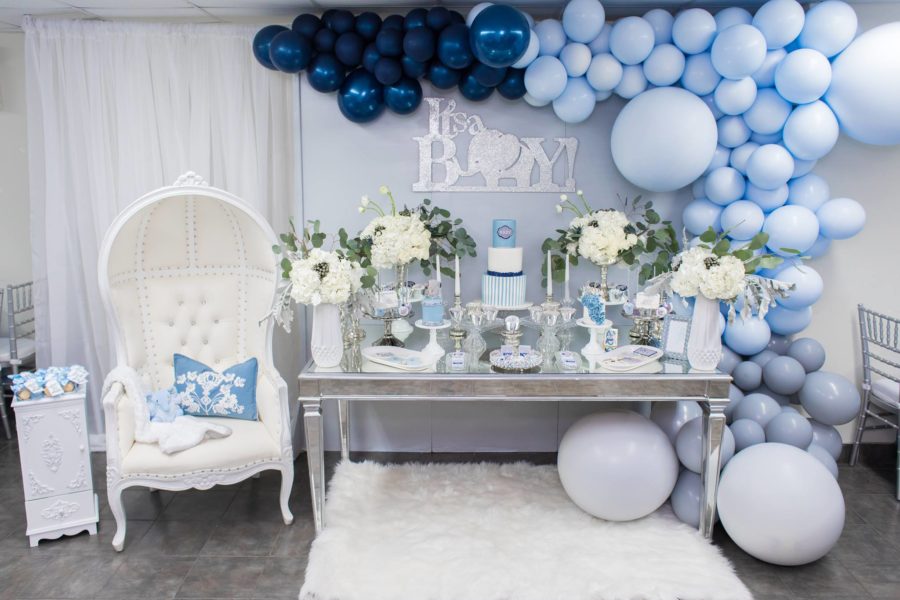 MORE INSPIRATIONS: