This sweet, Shimmering Twinkle Twinkle Baby Shower was certainly a vision with all sorts of adorable, glamorous touches that could easily spoil a special mom-to-be. The lovely decor spread throughout this venue was fantastically styled by Oak St. Design Studio.
Some adorable and unique decorations created for this party included large green and white bouquets of flowers that were placed in mason jars. To blend them smoothly with the theme, golden, shimmering stars were also placed in the jars and the jars were surrounded with fluffy cotton at the bottom, making it look like a little cloud.
A fun gift given to each of the guests was a "make a wish" bracelet that was a single star on a string that was attached to a thank you card saying that you should make a wish and put it on and when it falls off, your wish would come true.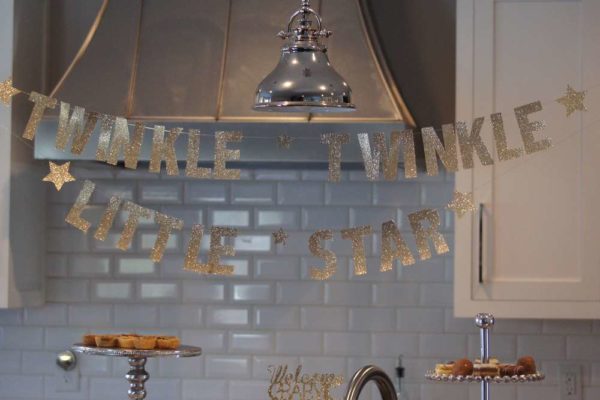 Some fun decorations used to bring this party to life included a wonderful gold and white tassel banner that was hung in front of a fireplace with strands of stars hanging down to the floor. More cotton was used on the mantle to create a cloud effect.
The food looked absolutely scrumptious at this party with a little something for everyone to enjoy. A decadent cheese plate offered all sorts of tasty cheese and crackers to try out. Little chicken salads were placed in adorable little edible holders. There was even some delightful shrimp cocktail to munch on. Cucumber sandwiches were cut into star shapes for a cute addition to the theme.
A wonderful two-layer cake made a stunning dessert choice with blue and white frosting.  Stars were lined down the side in a neat line and a golden topper made a perfect finishing touch.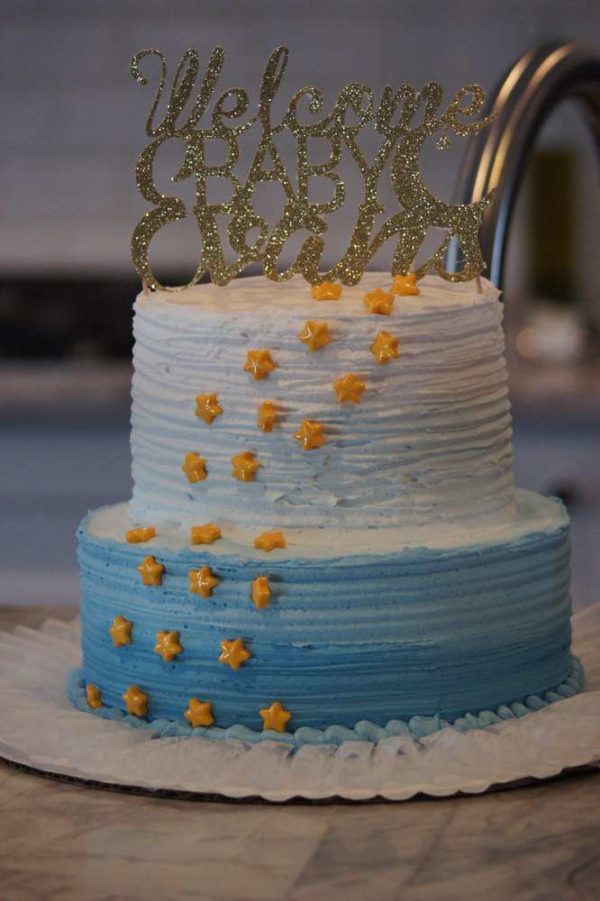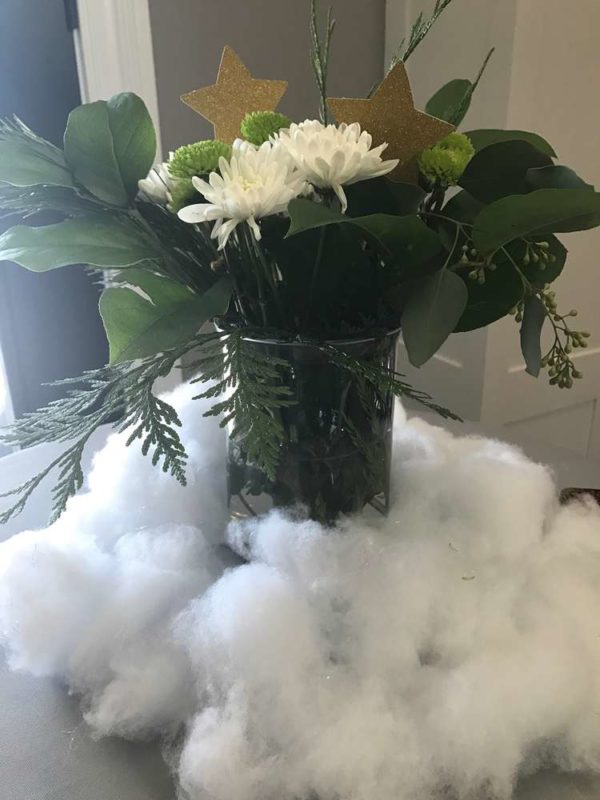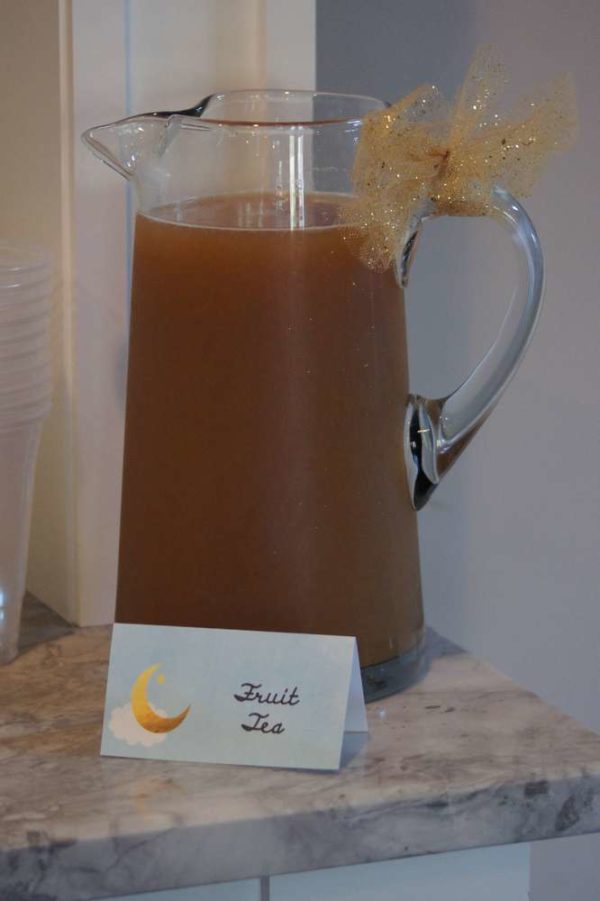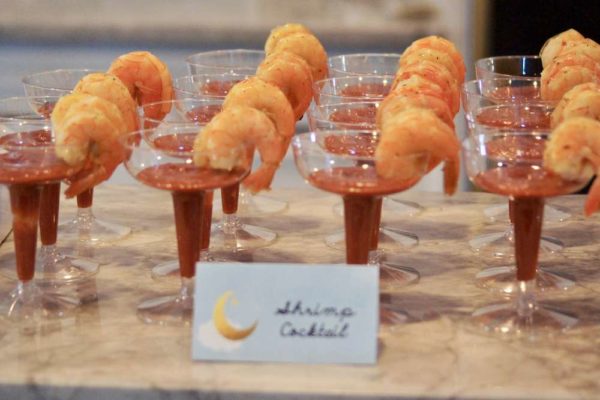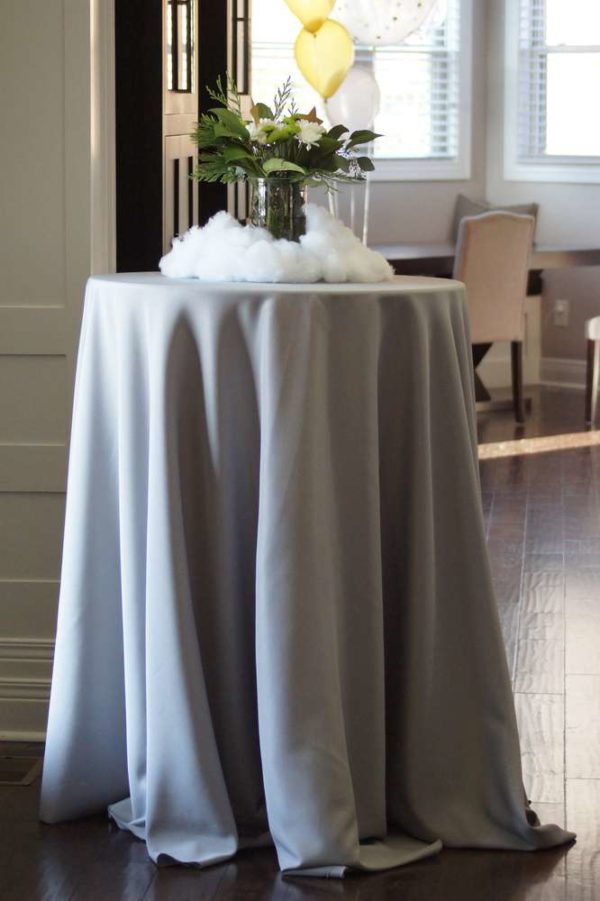 MORE INSPIRATIONS: