My Little Angel Decorations planned this snazzy Sophisticated Little Man Baby Shower. The dessert table was an adorable display of custom decorations and tasty treats that was certain to spoil all the guests at this special event.
A stunning backdrop was designed just for the occasion with a fantastic geometric style. With black, blue, white and tan colors, the display was a colorful arrangement with diamonds and a center that said, "Little Man," with a giant mustache and gray bowtie. This backdrop was placed with precision behind the table that featured a massive two layer cake detailed to look like a little suit. It had a cute tag at the bottom and a lovely light blue topper. This cake was set on a miniature jewelry box and a gray cake tray. The bottom drawer was open to showcase cute little bowties. 
To each side of the tasty cake tall black candelabras stood, matching the theme and adding a warm touch to the decor.  Overflowing bouquets of flowers set on cake trays added a beautiful touch to this table. The table itself had a satin style blue cover with the front draped to give an elegant look to the entire area. 
For snacks, an array of options were laid out and each one was designed to match the theme in fun style.  Cakepops covered in white had little mustaches on them and chevron sticks to make them easy to grab. Sugar cookies were shaped like onesies with little suspenders and ties too, some in yellow and some in blue.  There were also candied apples and rice krispy treats to enjoy. 
At the side of the table an adorable overstuffed white teddy bear made a sweet addition to the party. He had a blue bow tie to blend with the sophisticated theme nicely as well.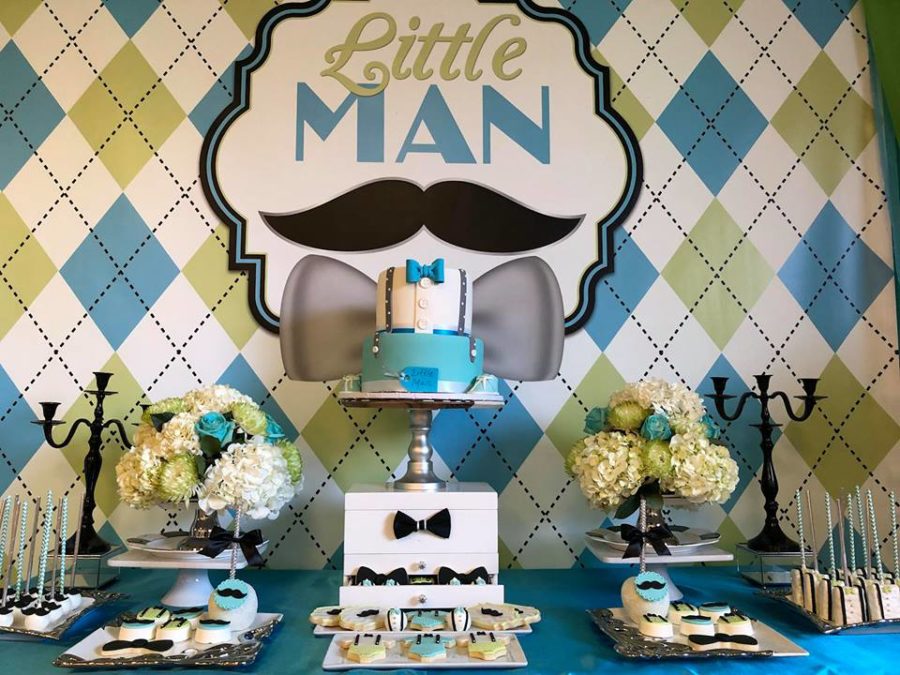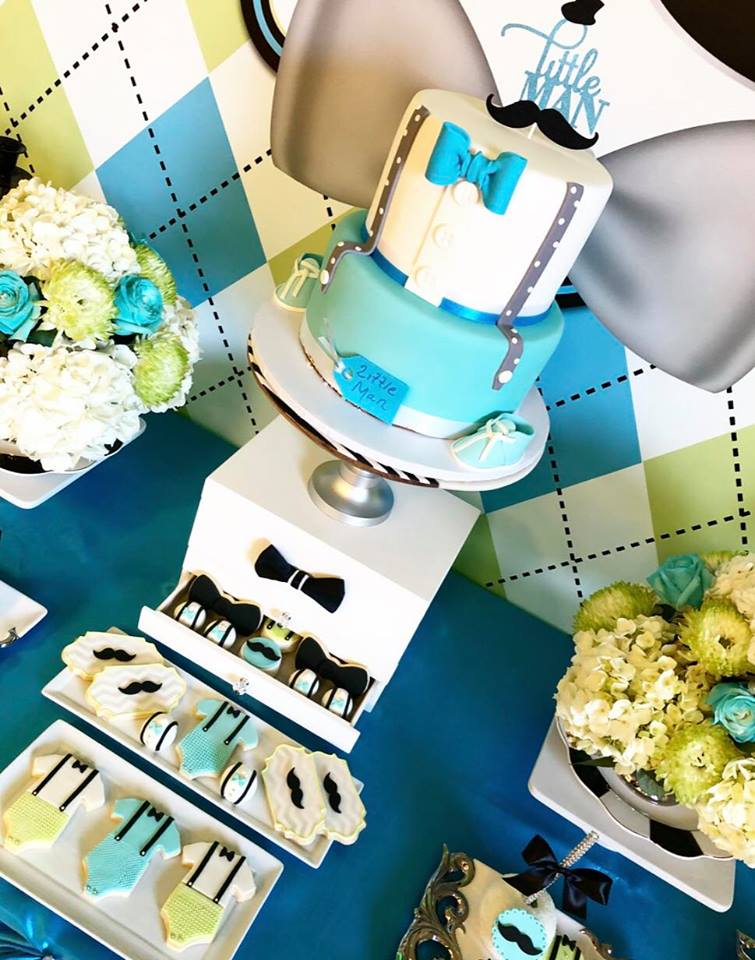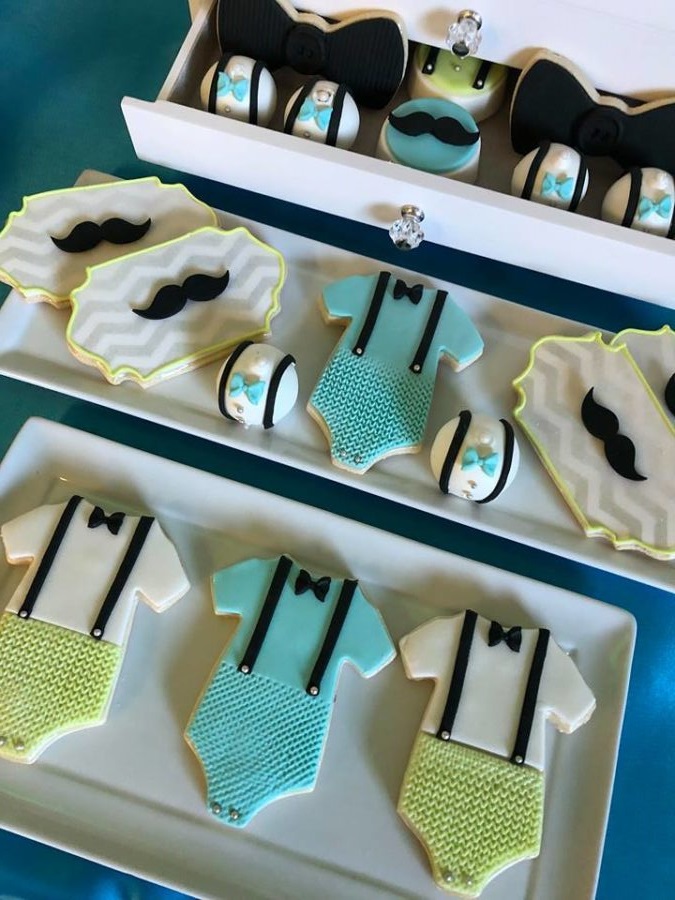 Credits:
Planning/design - My Little Angel Decorations 
MORE INSPIRATIONS: