Snips and Snails and Puppy dog Tails – Baby Shower by Stephany of Home is what you make it.
Everyone knows the old rhyme "Snips and snails and puppydog tails; that's what boys are made of". And everyone also knows that boys love toys, blue, and parties, and that's what makes this baby shower great. With a collection of toy themed decorations, onesie based banners with adorable designs, colorful and bright tableware, this is a great theme for a party introducing a new baby boy to the family for loved ones, friends, and acquaintances to celebrate.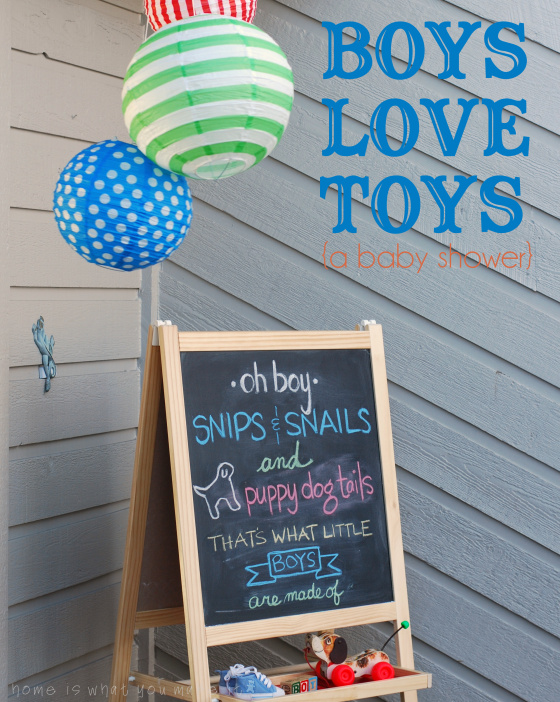 The most interesting part of this party theme is the side activity listed of having guests decorate onesies for the new child coming into your life. It seems like it was a great, exciting idea highlighting all the little things each person cares about most, when it comes to hope for your new boy, and while you wrap him in the love of everyone around him, you can also save the onesies, and when he's older, show them to him again, displaying all the care and support he's had in life since his very birth.
The flags, banners, and tabletop decorations are all stylish and appealing to the eye, and these photos truly highlight the great celebration this was.