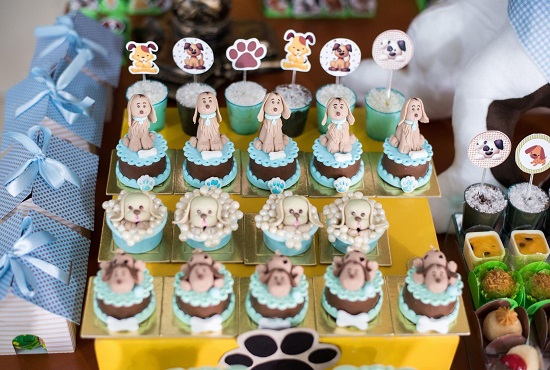 Adorable Puppy Baby Shower Decorations
Puppies are so adorable which is why it is one of my favorite themes.
Decorating cupcakes is easy with adorable puppy toppers (fondants or pix) but if you want something a little different, you could try making mini dog bone cookies using the cookie cutter. They would look very adorable!
You could also have puppy paw print balloons. If you feel like being a bit creative, using a color of your choice, you could cut out puppy ears on a paper and stick it on both sides of the balloon. Add cute puppy eyes and nose and mouth with a marker pen. If you have a dessert table, you could cut out puppy paws as wall decoration behind the table.
Favors
For favors, you could make dog bone shaped cookies or cute paw cookies, hand shaped or by using cookie cutters. If you are looking for non-treat favors, simply tie a pretty ribbon around the cookie cutter and your guest can enjoy making their own cookies at home. Using plastic dog bowls as serving plates, also for serving chips and other treats would definitely help with your puppy theme! Place few puppy soft toys here and there if you have them or you can borrow from your friends.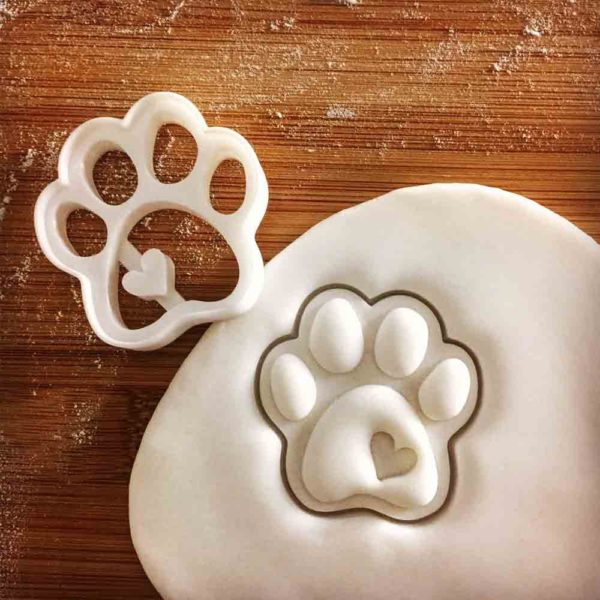 by Yoyomax12
​
Puppy Baby Shower Games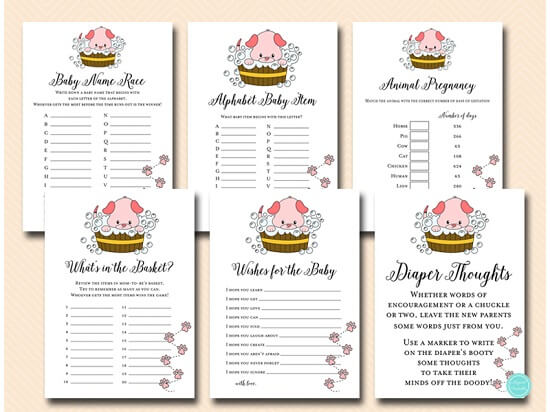 Follow My Mess Baby Shower Puppy Theme Inspirations on Pinterest