Yay! Here Comes A Fun Circus Baby Shower Themed Party!
 Credit: Olivia of Invento Festo
Credit Nat of Events by Nat
Credit Nat of Events by Nat
Your cousin is four months pregnant with her first child, and guess what?! She has asked you to be the host of the official baby shower! You were the Maid of Honor at her wedding, so naturally she has chosen you for this!
She already knows the gender of the baby, so with that information you should begin planning the shower right away! There are tons of popular themes for baby showers nowadays, however you want to create a theme that is as unique as she is! After giving it some thought you have decided to go with something more fun than traditional, and the theme you have chosen is a "Circus" theme for a Baby Girl or Boy! Keep in mind you can go traditional circus or vintage circus theme!
The colors will be vibrant, in Bright Red and Turquoise, and the whole event packed with fun activities. The guest list is coed and for all ages. Dress appropriately to be outside, and bring a jacket because you will be here all day!
Banquet of Events:
 Face Painting
 Caricature Drawings
 Mustache and Tattoo Station
 Ring Toss
 Juggling
 Sack Throw
 Photo Booth
 A Hula Hoop Contest (For Mommy-to-be to be entertained)
 Magic Shows
 Baby Bingo
 Other assorted baby shower games
 You are also leaning towards a dress in theme style costume and having a contest for the best costume.
Circus theme is unique and with all the activities, it creates a fun filled atmosphere for everyone, and the interactivity does not let any of the guests fall by the wayside, not to mention that because of the involvement of all the guests, it becomes lower maintenance for you as the host of the event!
FREE Circus Themed Baby Shower Printables
PDF File
Includes Cupcake Wrapper, Banner, Toppers, Mini Box, Labels Etc…
Traditional Red and White Striped Circus Themed Printables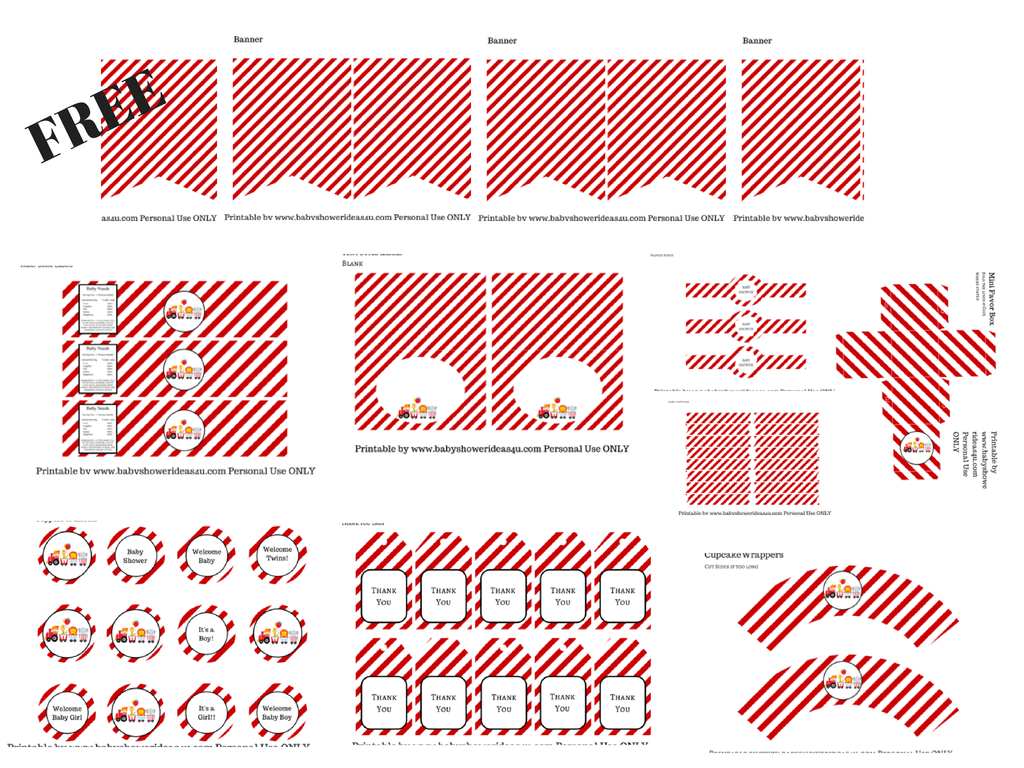 Below Printable by Magical Printable – $5 Circus Baby Shower Printable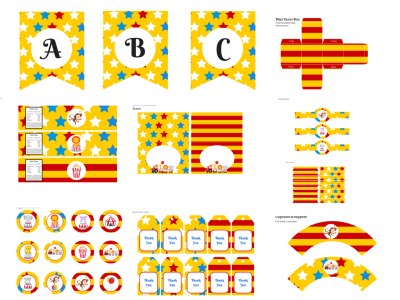 Circus baby shower theme Tableware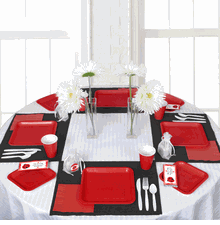 Circus baby shower themed Favors
These adorable animal favor boxes are shaped like circus tents with each featuring a fun circus animal peeking out from behind the flaps – lions, bears, elephants, and seals