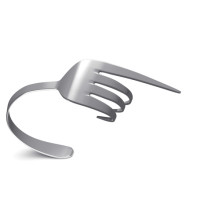 Simple Baby Shower Food Ideas
A baby shower is a monumental event in a new mom's life, and while the decorations and themes for this type of party are fun, exciting, and full of creativity, that doesn't mean the food fare has to be complicated. The simplest array of good eats is the favorite for hosts and guests of a baby shower, not only because they can be super delicious, but also they offer the ease of setting up and eating. Finger foods are the perfect gem for a baby shower soiree, and the options for both salty and sweet fares are limitless in options!
Pigs in a Blanket and pizza bites are amazing go-to's for simple grab and eat deliciousness. Pair with easy beverages such as lemonade and punch drinks in unbreakable glasses, and you've got a real delicacy of enjoyment for guests. Potstickers, meatballs, and cheese platters are also a fantastic offering that allows your guests to eat without a mess or even utensils. For delightful treats, cake pops, lollipops, wrapped candy bars, caramel squares, or anything situated on a stick, are just as easy to grab and take into the mingling of the party. No matter what the theme of the baby shower or specific tastes of your guests, you absolutely can never go wrong with the simplest of food while keeping it delicious and easy.
Food for Mommy-to-be
Few things to keep in mind when deciding on what food to serve for mommy-to-be is listed below. She may be okay that it is still served for the guests, but I would get her okay first! Salami and Chorizo can be cooked and still taste delicious!
– No soft cheese
– No raw or partially cooked food such as sushi
– No cold cured meats such as salami, chorizo etc
– Ensure you wash well all the foods with soil on them