When Cigall, founder of Mazelmoments found out that she was expecting, she and her husband decided that the ultimate way to celebrate baby's entrance was to have an outdoor Glam Gender Reveal party.  This wonderful idea allowed for a glitzy and elegant way to show the parents how special they and baby are, through fun colors and delicious treats.
With the help of Florie Huppert Designs, Cigall's event planner, this party was a unique and memorable way to bring friends and family together.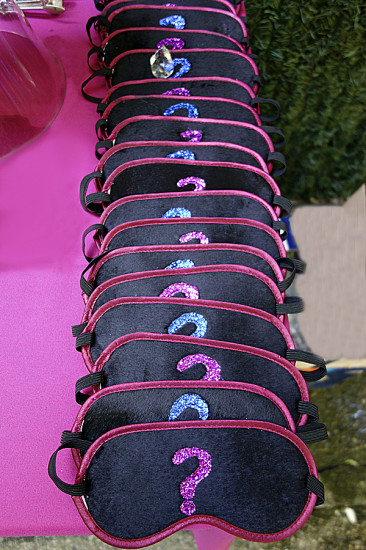 The dessert table was a fantastic monument of glamor, covered top to bottom in bold design and a sophisticated spread of tasty snacks.
A bold blue cloth was used as a backdrop, ensuring that the white and silver of the centerpiece got the attention it deserved. The table was covered in a shimmery silver delight that emphasized the glam part of the theme perfectly. Instead of the cake acting as the centerpiece which is standard at most showers, this one had a one-of-a-kind crafted tree painted in silver and white that glittered brightly.  With gorgeous flowers in tiny bulbs hanging off the tree, it had a bright touch of color that really shone.
The cake was set in a corner, and looked beautiful.  Set on a small white tray, the circular treat was frosted in white and covered in adorable polka-dots and had a shimmery bow on top making it look like a tasty present indeed. Two bowls with pink, and blue candies were set on each side to add the gender mix-up into the theme and bright pink and blue rock candy finished the accenting, looking just as tasty.
With a smooth blend of colors, glitter, and deliciousness, this party had everything that a gender reveal needs for hours of fun.
Credits –
Event Producer: Cigall Goldman & Sheryl Daboosh, Mazelmoments
Event Planner: Florie Huppert Designs
Photographer: Susan Zigman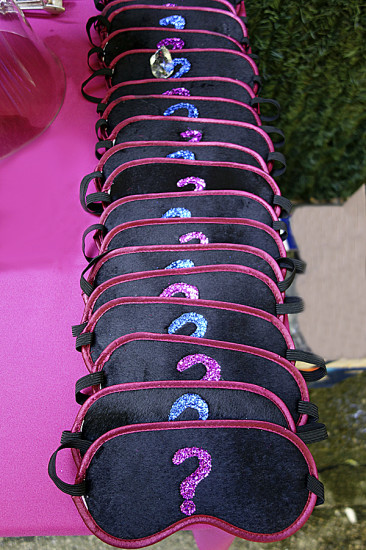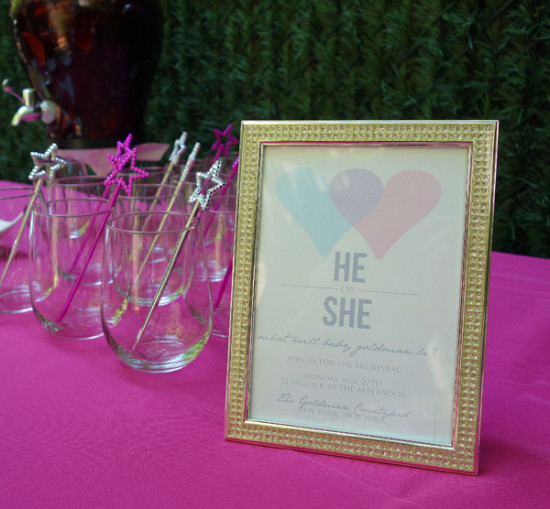 MORE INSPIRATIONS: