The Blue Elephant Party for Christening of a Boy.
The Blue Elephant Christening theme by Akrivi at Party Printables by Akrivi is simply a delight! The decorations as well as the treats look professionally done and very adorable. The party guests will enjoy the cutest elephant they've ever seen on all of the party items, from the cookies all the way up to the wonderful ombre ruffle cake. The cake's icing resembles flower petals and cascades from a lighter blue down to a dark, rich blue at the base.
The backdrop of blue polka dots with an image of the same little blue elephant as the cake is simply adorable. The dark blue fabric flower next to each candy jars are so simple looking yet beautiful.
The elephant shaped cookies will be adored by every party goer. With their white icing and cute blue ears the guests won't know whether to eat them or keep them! The white icing has an adorable swirl pattern which makes them so unique. And they will marvel at the elegance of the serving trays all the treats sit on. These decorations would be perfect for any little boy's party, be it a christening or a birthday or a baby shower. Everyone will enjoy this boy oriented party theme by Akrivi.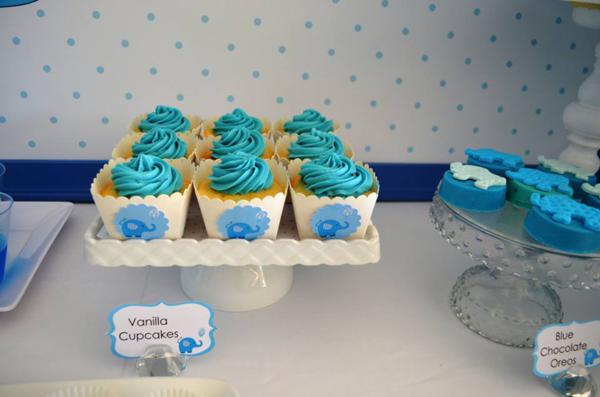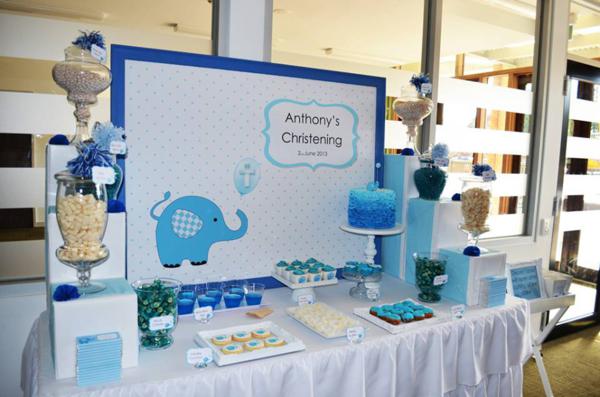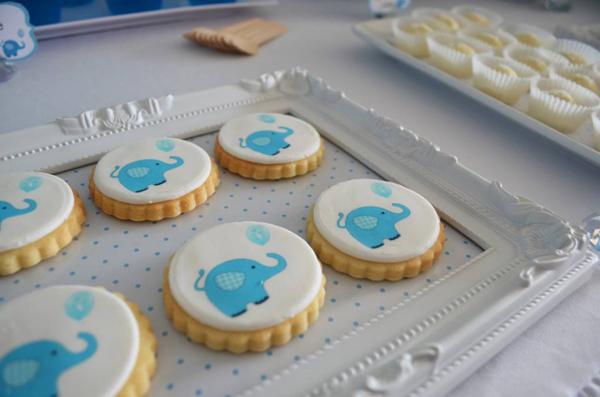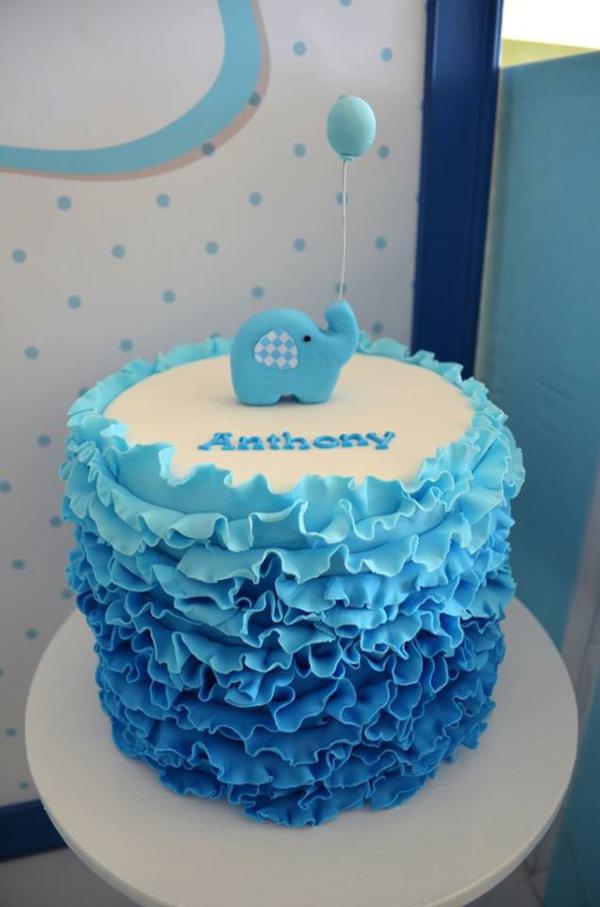 Credits:
Ruffle Cake, truffles, cupcakes and biscuits- My Little Sunshine Cakes
Donuts- Donut King Rowville
Lollies- The Professors Online Lolly Shop
Concept, Styling and Printables – Party Printables By Akrivi
For a Blue Elephant Baby Shower: