For a mom-to-be who is getting or already has almost everything she needs to get started, this Library Inspired Baby Shower Theme can offer a neat way to celebrate while starting the little one off with an abundance of reading material.  Planned by Dina of Honey & Fitz, this party offered a cozy way for close friends to come together for a light gathering of joy.
Using an array of fun colors, the venue area was set up beautifully, the decorations were unique and well put together.
Taking advantage of an outdoorsy atmosphere, poms were hung from the ceiling of the porch area where the table was set up for the guests to eat at. With all of the lovely plants outside, the natural look was fantastic.
The flower arrangements on display at the tables were quite lovely, soft pinks and vibrant oranges that match the chairs with perfection.  Set in adorable clear vases, they looked absolutely elegant.
Some neat details that made this event really shine included pretty bookmarks set at each place setting, offering the guests a long term way to remember the special day.
There was a beautiful personalized sign hung up and surrounded with lovely ribbons advertising the Library Theme for baby to be, in  soft pastels that radiated sweet sophistication. Invitations were on display in an arrangement that included cute starts cut from book pages, offering a personal touch that looked neat.
A lovely cake was set up for all of the visitors to try out, looking very tasty in white frosting.  Set on a tall tray with a string of books as a topper, this cake definitely added to the theme perfectly.
Each little touch really brought this theme together fantastically, stuffed animals and all kinds of little storybooks that made it one-of-a-kind.
Credits-
Photography: Ruth Eileen Photography
Design: Dina of Honey & Fitz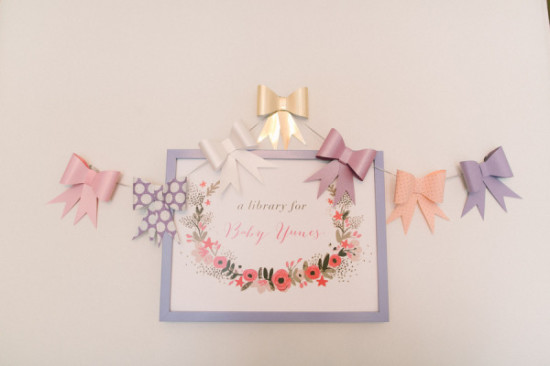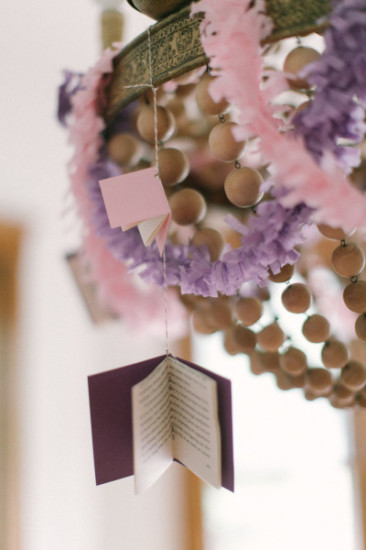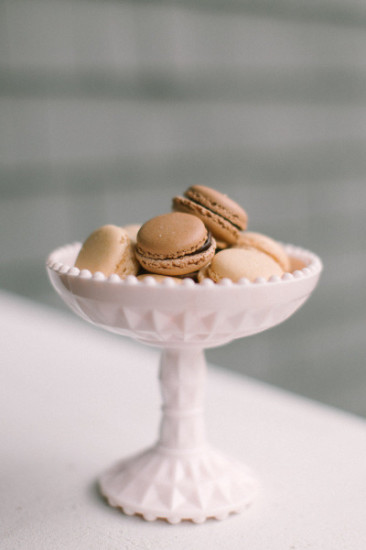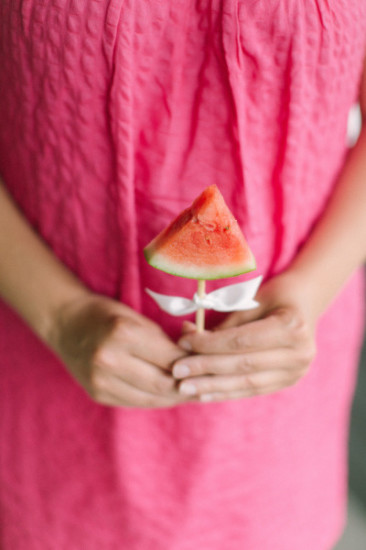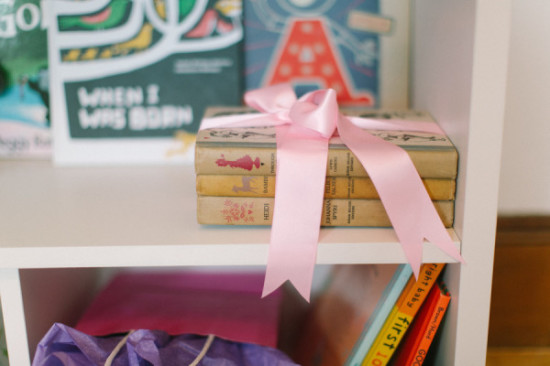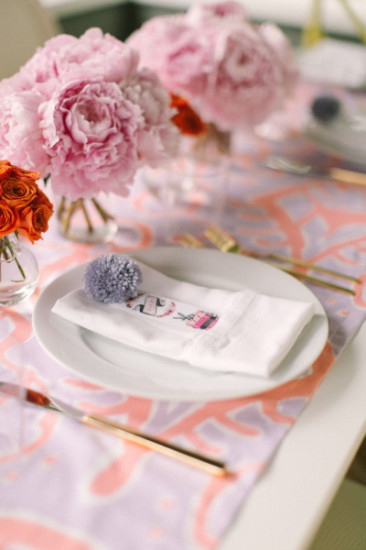 MORE INSPIRATIONS: