The venue at this Whimsical Moon And Stars Shower was warm and welcoming with bright natural light to ensure that the guests could easily see the fantastic decorations. By Emily B went all out to create a sweet celebration space for this special mom to be. Strands of lights also softened the styling to create a cozy ambiance throughout the space. 
Guest tables were covered with white cloths that draped all the way to the floor, giving an elegant vibe.  The seating was actually large wooden benches, ensuring that everyone could sit comfortably together with ease.  The benches featured built ins on the backs that were filled with lovely flower arrangements that added soft color to the room.  The table was lined with perfect flower bouquets that were tall enough to enjoy and short enough to see guests over. Each place setting featured a fantastic star shaped plate. Overhead adorable strands of stars and moons hung in silver and gold. 
Invitations were exquisite with elegant lettering that introduced the theme with a custom design of stars and the moon at the tops.  The invitations were printed on white paperboard.
For intimate visiting a lovely section was set up with vintage style couches and adorable throw pillows. This area had a small coffee table that had a miniature bouquet to add an elegant touch to this area. 
One unique decoration used at this event was a massive moon in soft gold that was hung low so guests could take a memorable photo to remember the party by. 
A long buffet table was also covered with white and accented with large garlands that had adorable blooms on them.  A lovely, three layer cake stood at the center while other fantastic desserts filled the table including yummy cupcakes that were frosted in white.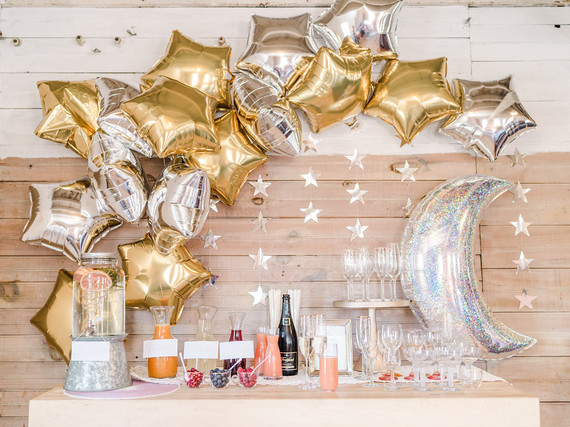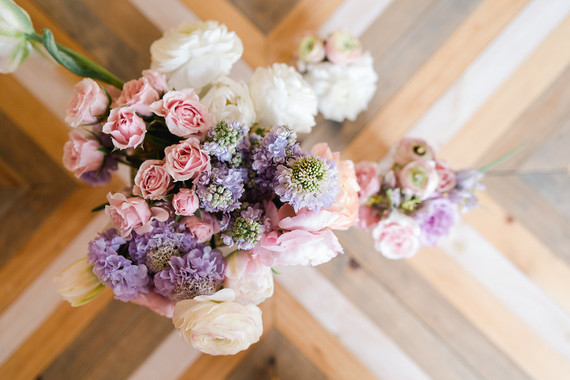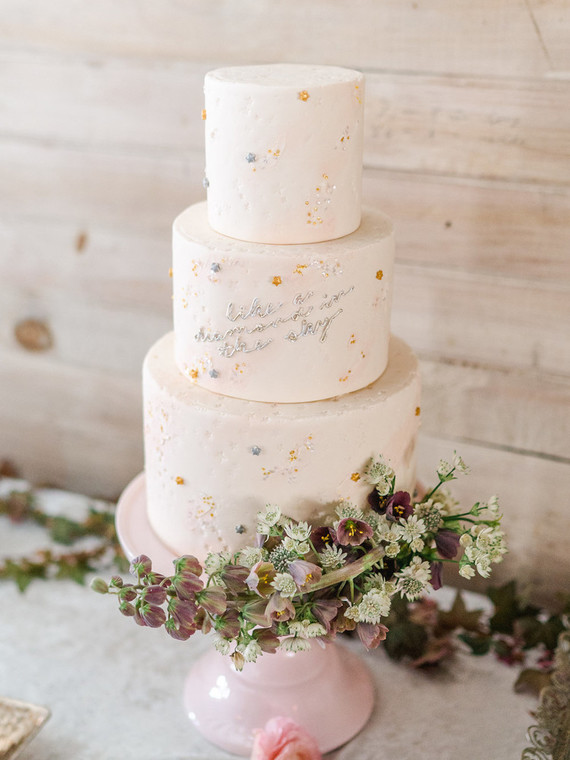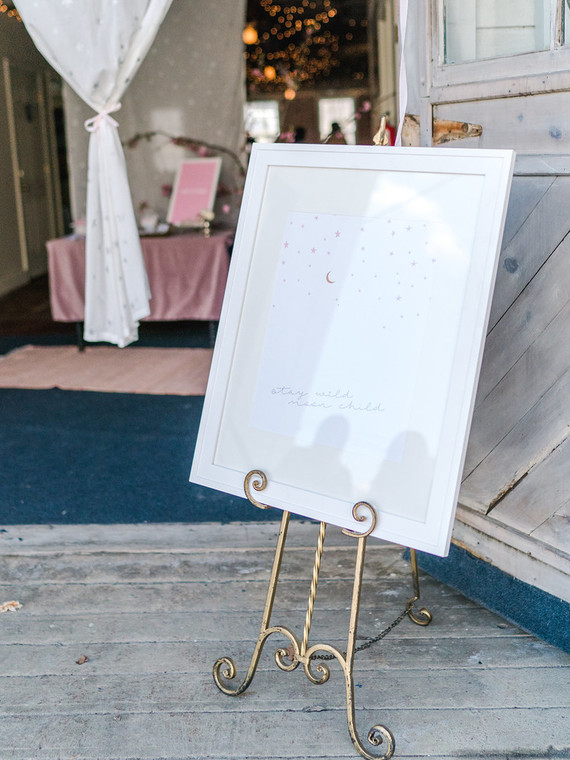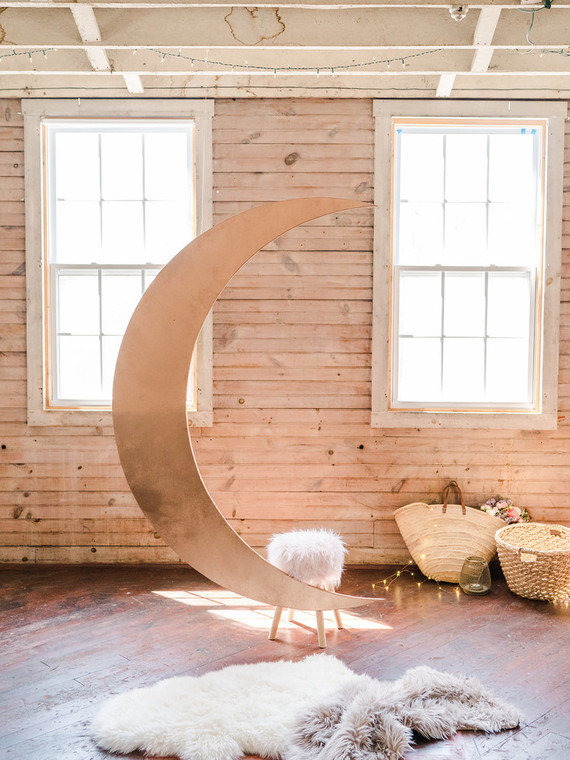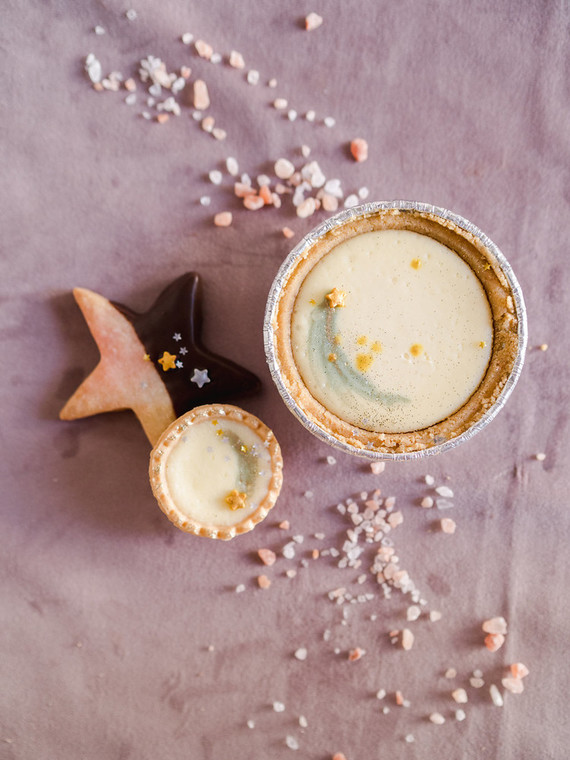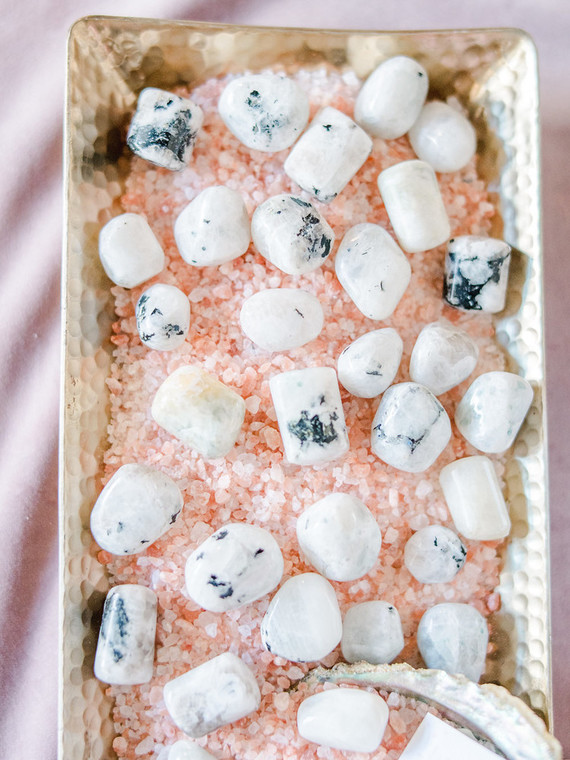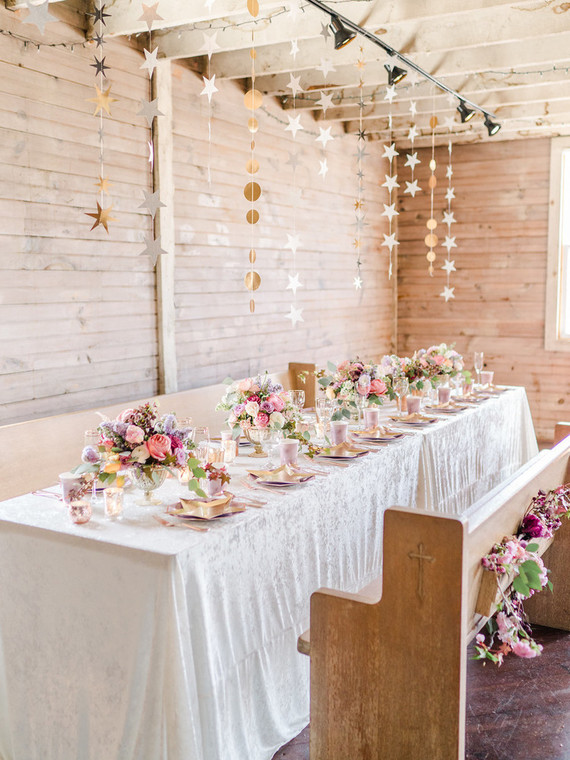 Credits:
Photography - Rodeo & Co. Photography 
Venue - The Livery 
Planning, Design and Florals - By Emily B. and Katherine's family 
Stationery - Lulu & Roo Design 
Desserts - Autumn Nomad 
Moonstones - Monk & Moon
MORE INSPIRATIONS: