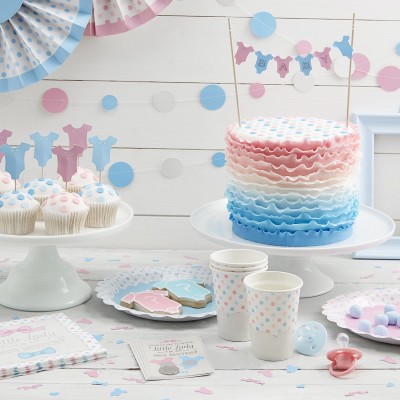 These days a lot of parents are keeping the gender of the baby a secret and making the big reveal at the baby shower. It is perfect because everyone is there and no one feels like they found out last. This has become quite a popular way of revealing the gender. A lot of people are doing fun and unexpected things to reveal the gender of the baby.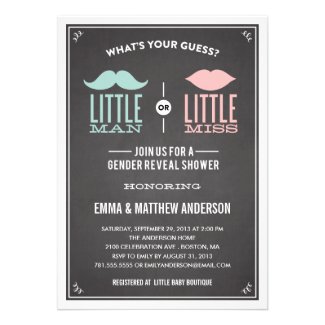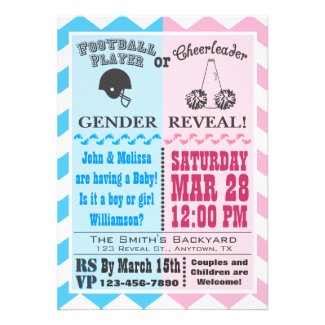 One cute idea is for a couple who already has a child to ask the child to change their shirt midway through the shower. The new shirt says "I am going to have a baby (either brother or sister depending on the gender of the baby)" then the child can just walk around the room quietly waiting for everyone to notice. For couples who are having their first child but do have a dog they can do something similar.
Gender Reveal Cake
Another way to reveal is for mom-to-be or someone close to bake or to pick up the cake from the bakery and keep it covered in the fridge. You can have writing "it's a Girl" or "It's a Boy" on it. You can have the cake decorated however you want really. You can have half pink and half blue or the classic baby gender neutral baby green cake. On the neutral-colored cake have them write "He?" in blue "She?" in pink and "open to see!" in any color you want, black or dark green or even alternate the letters in blue and pink.
When the cake is cut the cake itself is either blue or pink revealing the gender to everyone at one go. If you leave it out of the table through the whole shower it can really build up the anticipation. Everyone will spend the whole day wondering and it builds up to a big reveal.
You can also fill the middle of the cake with candy like M&Ms in either all blue or all pink. You can use the same idea if you are going with cupcakes instead of one big cake. In this case, you won't need to hide the beautiful cake. You can make a cake like that with a similar concept when making a polka dots cake.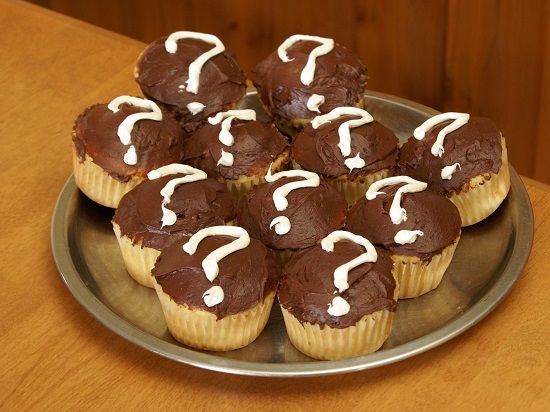 The thrill of cutting the gender reveal cake by Jeremy Parks via youtube
Gender Reveal Favors
You could also go with party favors that are "it's a Girl" or "It's a Boy" themed like chocolate cigars, waffles, or lollipops. Anything that says the gender on them will work perfectly. If you are making cookies as favors, then have pink or blue chocolate M&Ms on them. Placed nicely in a cellophane bag with a cute ribbon in blue or pink with a personalized message to say it's a boy or a girl.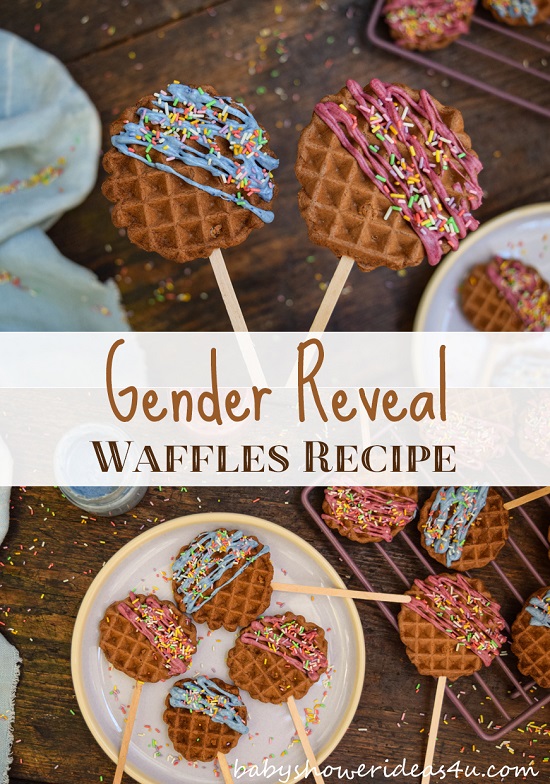 Gender Reveal Games
You can find gender reveal scratch games if you prefer to reveal during game time. Just like the lottery tickets, you scratch the silver away to reveal the gender of the baby. You can hand one to everybody at any point during the shower. It's easy and fun, not to mention something that no one will be expecting. They can even be your party favors.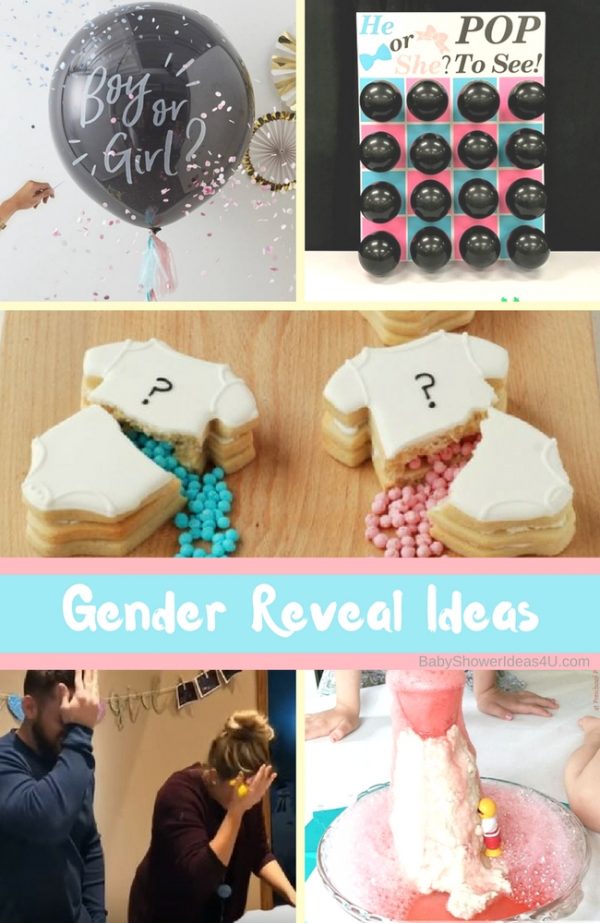 You can paint your belly with either "I'm a Girl" in pink or "I'm a Boy" in blue and whenever you want to, whichever moment feels right, you can stand up and lift your shirt to real the baby's gender to everyone all at once.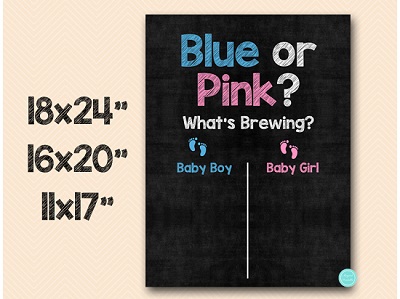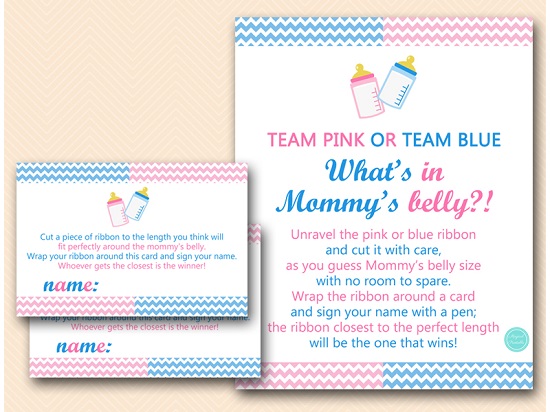 If you want to be surprised with everyone else this next idea is perfect. Have the doctor write down the gender on a piece of paper then put it in an envelope and seal it. Go to a party store and tell the clerk that you want to be surprised about your baby's gender. Explain that the gender of the baby is in the envelope and to read it and fill a big box with helium balloons in either pink for a girl or blue for a boy. Have him close the box with a lid and write on it "what will it be? Open and see." And then when you open the box all the balloons will fly out and everyone will find out together.
Follow My Mess's board Baby Shower Gender Reveal Inspirations on Pinterest.