A beautiful Gray Blue Yellow Baby Shower by Yarilda of  Simply Divine Event Decor.
Gray-blue, lemon and white is a beautiful combination for a baby shower and makes the place look so fresh and pleasant, which is the impression any parent would want to give for the welcoming of their new born boy. I absolutely love the neat backdrop with a large vintage frame carrying a letter "J". Not only is this personal but it keeps the guests guessing the name of the baby if they did not already know the name.
The minimalistic and delicious cake is the centerpiece of the decorations, which proudly announces the sex of the baby on a delicate stand on top of the cake. The symmetrical appearance also adds to the precise look and offers gumballs in the themed colors as well as four jars that are stacked with individually wrapped chocolate.
The snacks supplied are as sweet as the baby boy that everyone is excited about; to announce the various desserts, cute pocket-sized baby blue frames are positioned on the edges of the tables, establishing the different types of food that will interest the guests. This way they can choose which snacks they would prefer whilst celebrating the wonderful occasion. Other tasty treats that are appealing include the cookies with lilac and blue balls which announce 'baby' in the center of the cookie.
Beautiful flowers are bunched around the stands to enhance the cheery interior; they work well with the theme as they are a very light lemon. It is clear that this well designed and thoughtful bash considers everyone; the different types of food allow a wide range of choice in order for them to adore.
Credits & Vendors –
Cake  - Little Sugar Shop 
Cake pops, Rice Krispie Pops, Mini cupcakes & Marshmallow pops – Rocky's Sweet Bites
Pictures and styling - Simply Divine Event Decor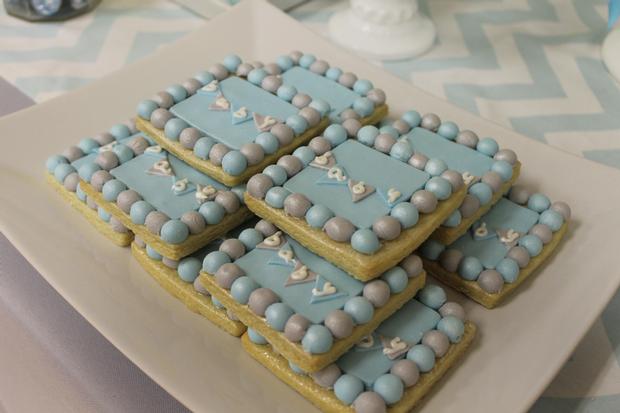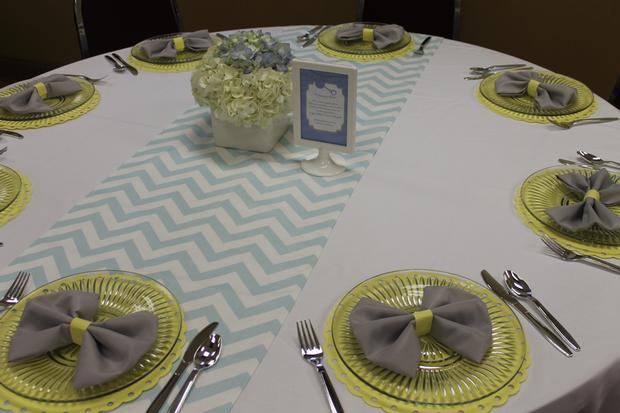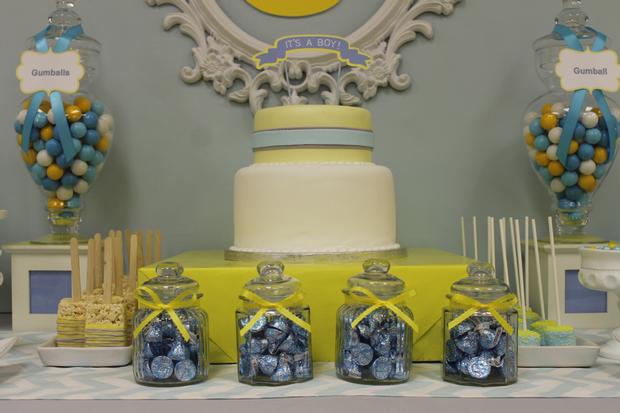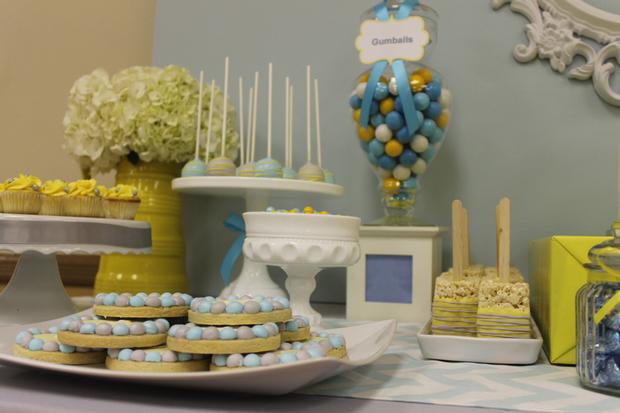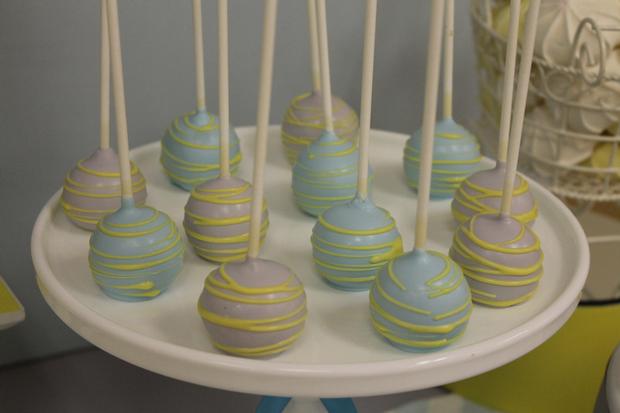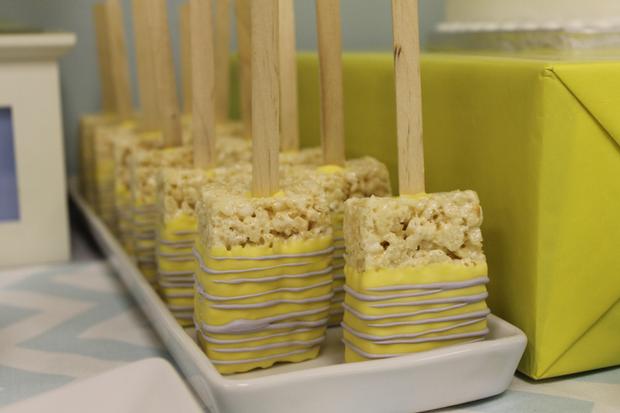 Look for items –