Jungle Safari Baby Shower by Lacey of Lacey Cakes 
This is one of the most brilliantly designed Jungle Safari themed baby shower that I have ever seen! From the earth-toned tablecloths to the safari animals surrounded by foliage, this beautifully done shower has been executed with care. The backdrop, tablecloths, decorations are all demonstrated with flair.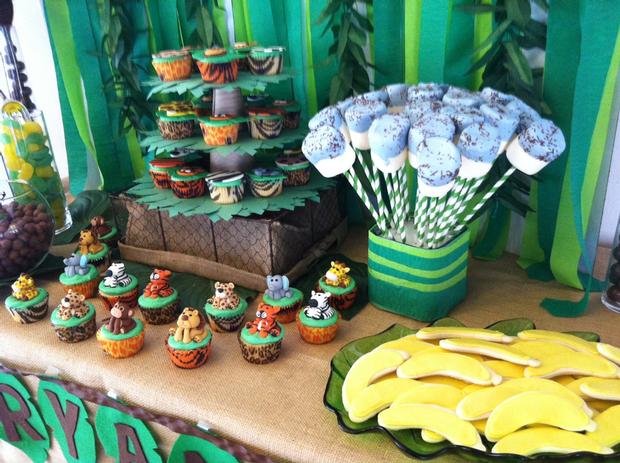 The dessert table is gender neutral with its mix of browns, greens, yellows, blues and grays. I love the nicely crafted personalized banner of twisting vines and blowing leaves with smiling monkey faces. This adorable banner reads the little baby's name.
Each piece that is on the table itself is amazing. There are palm trees that are made from tall, clear thin vases filled with brown gumballs and leafy fronds. They are set at each end of the table with a beautiful backdrop of green paper streamers with several dark and leafy vines. The idea of using a large leaf as a place mat for some of the treats I thought was perfect.
Some of my favorite treats are banana-shaped cookies sitting onto a leaf-shaped serving platter and the dipped marshmallow pops. They look like Marshmallow roasting sticks for the bonfire!
What can I say about the cupcakes! The jungle animals in both their 2D and 3D make their appearance on scrumptious cupcakes. I absolutely love the custom made cupcake stand. The use of the paper leaves was a brilliant idea! Even the baking cups were kept with the theme with various animal prints on them.
Credits –
Dessert table – Cupcakes, fondant safari animal toppers, sugar cookie bananas, marshmallow pops and a small candy buffet – Lacey Cakes Edible Creations
Party Planning – Lacey Cakes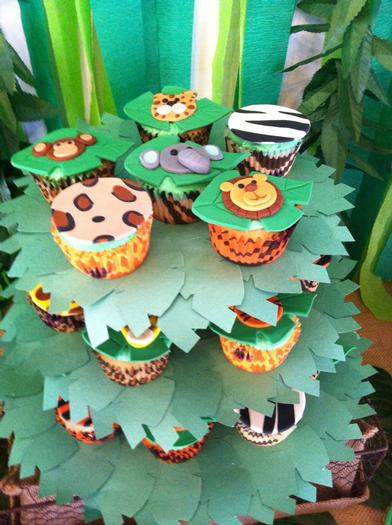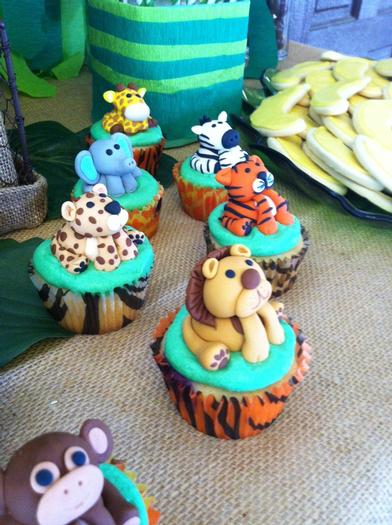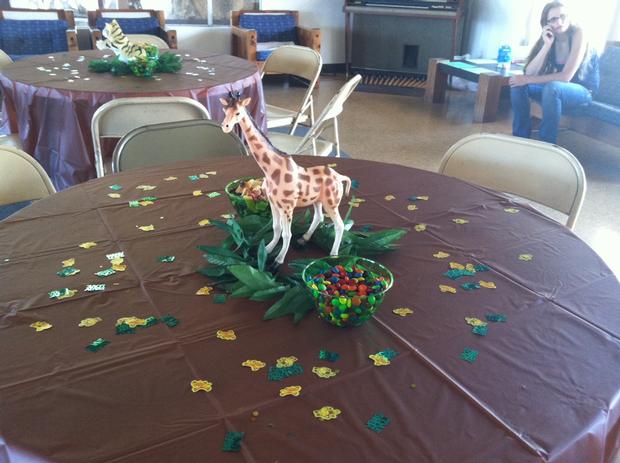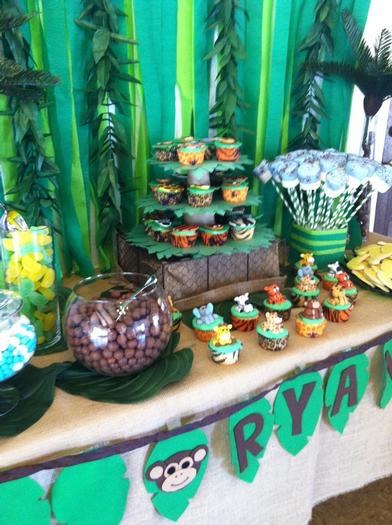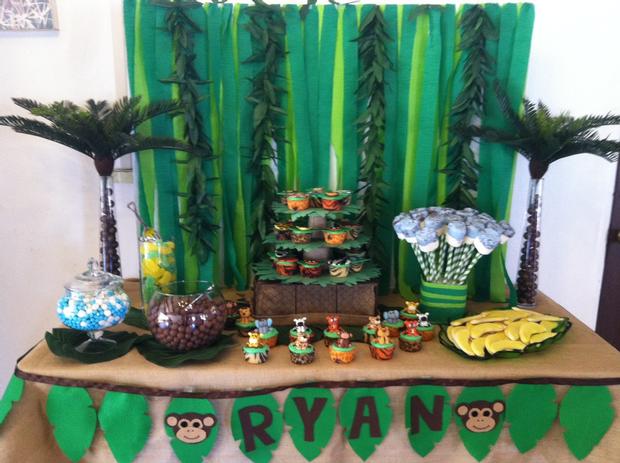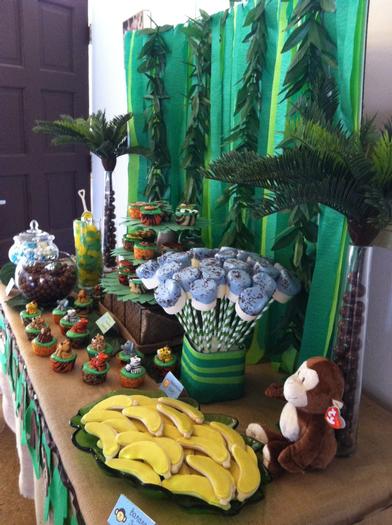 More ideas –