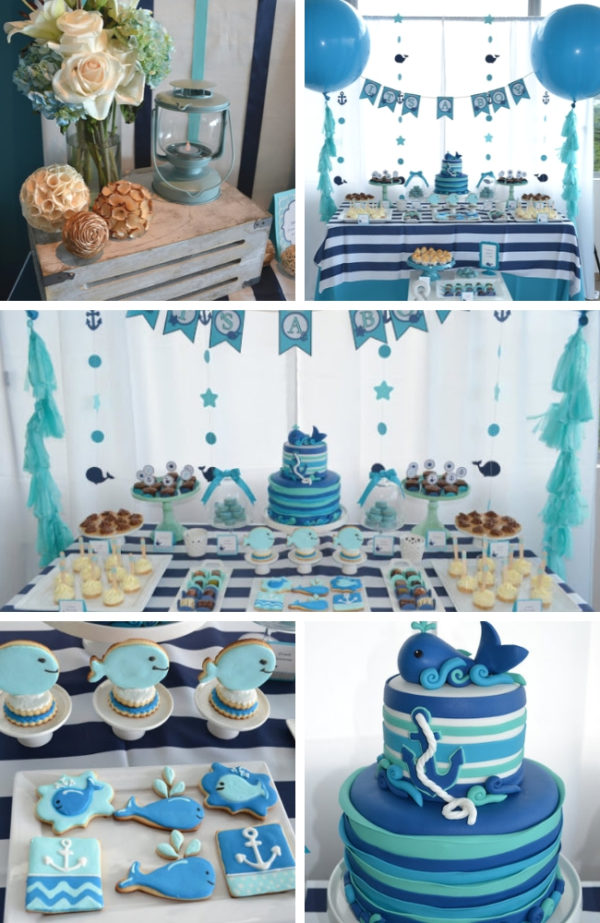 With a lovely nautical layout for baby-to-be's nursery, this Nautical Whale Baby Shower theme made perfect sense for a fantastic celebration idea. Using the expert design skills of Partylicious, this Whale baby shower adventure was a modern and delightful success.
The dessert table was a beautiful blend light and dark blue tones mixed with white.  A small white table stood at the front with a massive white anchor that introduced the theme spectacularly. On this table some sweets stood waiting to be eaten including decadent truffles.  An adorable personalized printable art sign was framed in a matching blue and stood on the table in modern fashion.
The main table was covered in a  light blue cloth and then layered with a fantastic blue and white striped cover that gave the classic nautical vibe. At the back, a sheer white curtain hung in front of a massive window, allowing light to filter in softly.  Two gigantic blue balloons hung on each side with a banner in the center advertising that baby was a boy. Strands of cute little whales, stars and circles made a perfect finishing touch to this innovative backdrop.
The range of treats offered was incredible, each detailed with precision to match the nautical theme beautifully.  Sugar cookies were shaped into whales and other seafaring fun items and were frost in blues that matched the theme tones.  Yummy chocolate cupcakes stood on tall sea foam stands with little whale labels.  There were also tasty pudding cups and sweet little mini pies to enjoy.  As a celebration centerpiece, a two layer cake was frosted in blues of all shades to create a sea look. It was adorably decked out with a whale on top and a little anchor on the side.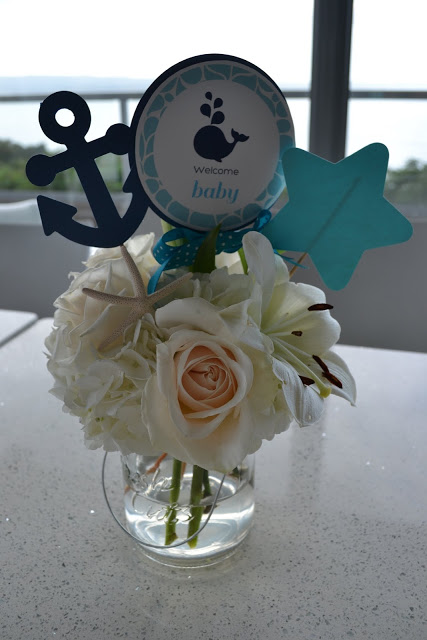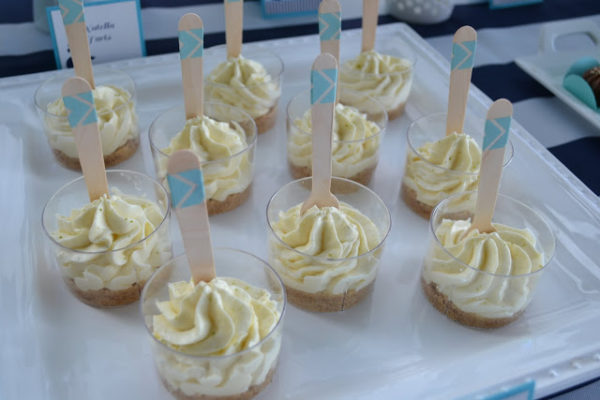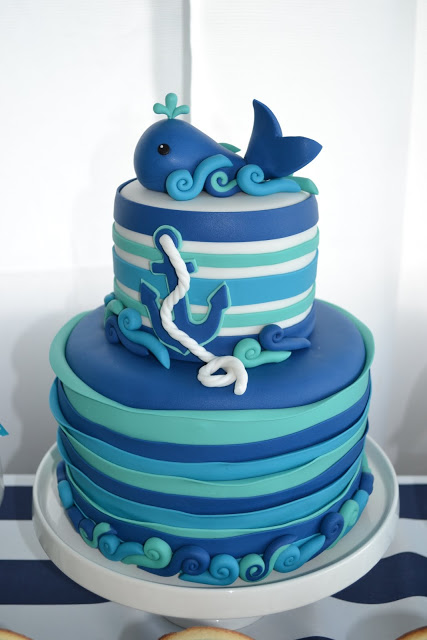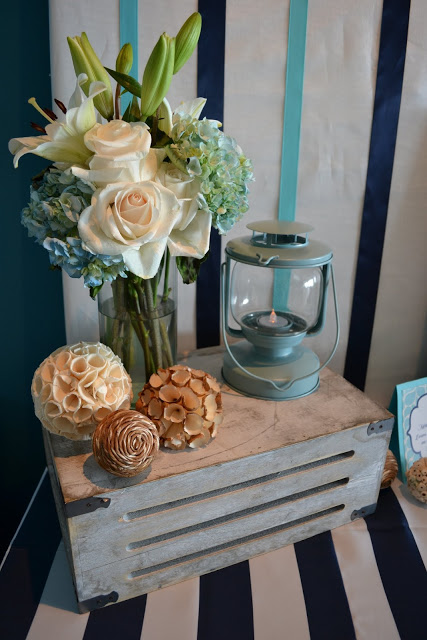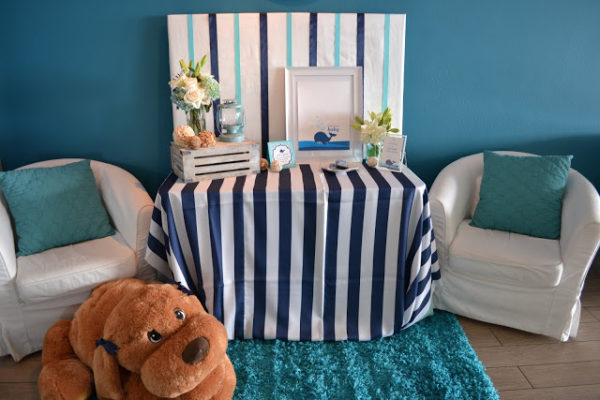 Credits:
Design, paper products & styling: Partylicious
Desserts: Sugar Bliss by Mari
Cookies: Cookies by Suehery
Cake: Jovanna Valentín
Tablecloths: Jamalú Rental
MORE INSPIRATIONS: