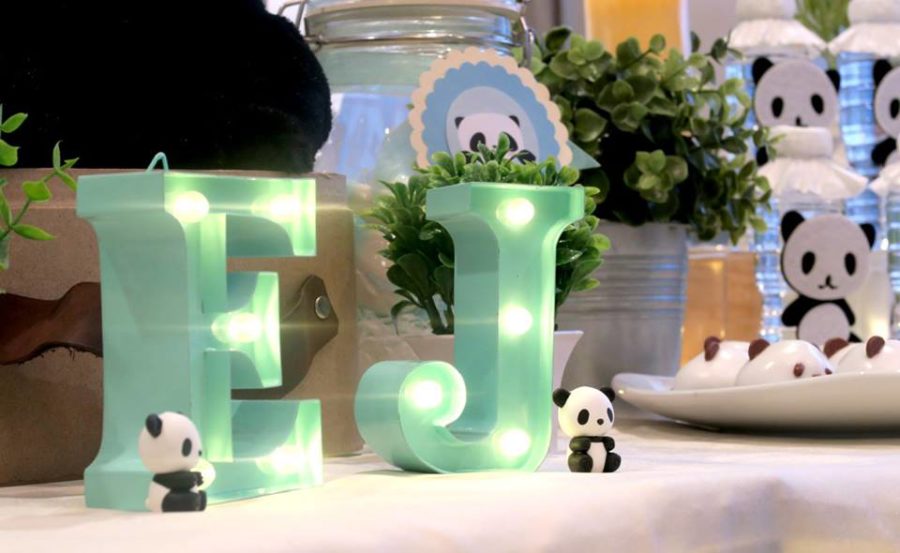 This Panda Themed Baby Celebration was truly special as it was a gathering to celebrate 100 days for a sweet little one.  Using a fantastic and unique Panda theme, this party had a smooth blend of black, white and bold green to bring the venue to life. Styled gorgeously by Ms.Laine Events, the Panda themed party was a visual success. 
One favorite detail at this party that really made it stand out was a special area set aside to create a little panda party with a miniature table surrounded by an abundance of absolutely adorable mylar balloon panda bears. The table was even set with an ivory cover and cute pails with plants to give a charming effect. This area even had a tiny wooden, picket fence to provide a fantastic look.
The dessert table for the party was stunning packed with all sorts of lovely details that made this event one of a kind. A personalized backdrop was made saying, "Ee Jay's 100 Days," ensuring that guests would know quite clearly who the celebration was for. Below the personalized print, a row of cartoon pandas peeked over a vibrant green and white striped section that gave a bold burst of color to this venue. Each side of the banner was beautifully accented with a column of silver, light blue and white balloons.
A cover was placed over strands of lights at this table to create a soft illumination that seemed to twinkle. To add to this light up look, green letters, E and J stood in the center of the table with lights as well. 
At the back of the table two sweet little stuffed panda bears sat together in front of the celebratory cake with cute smiles. The cake was a delight with one layer featuring a green and white striped pattern and the other showcasing the celebration in a personalized fashion.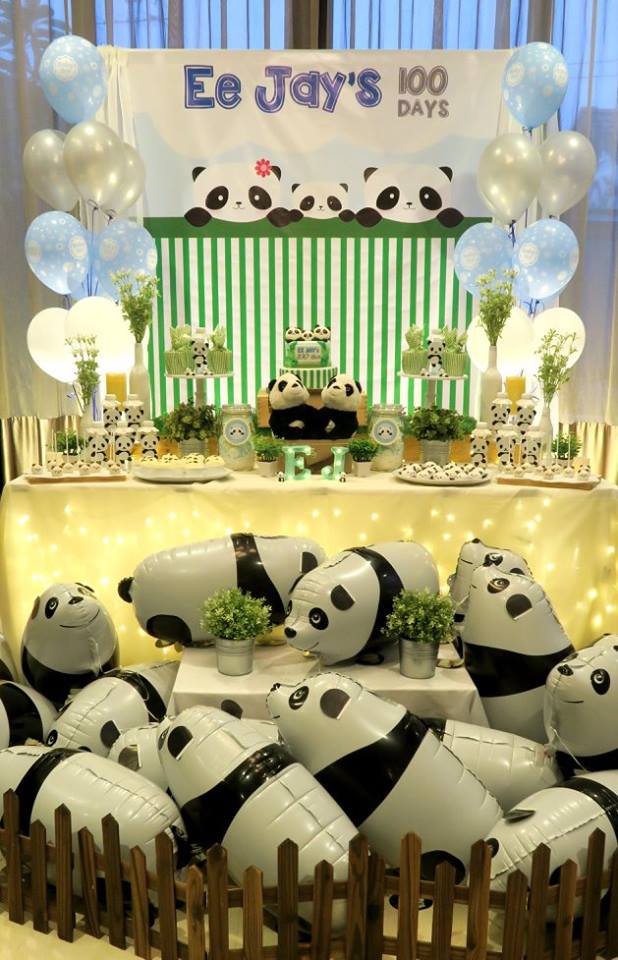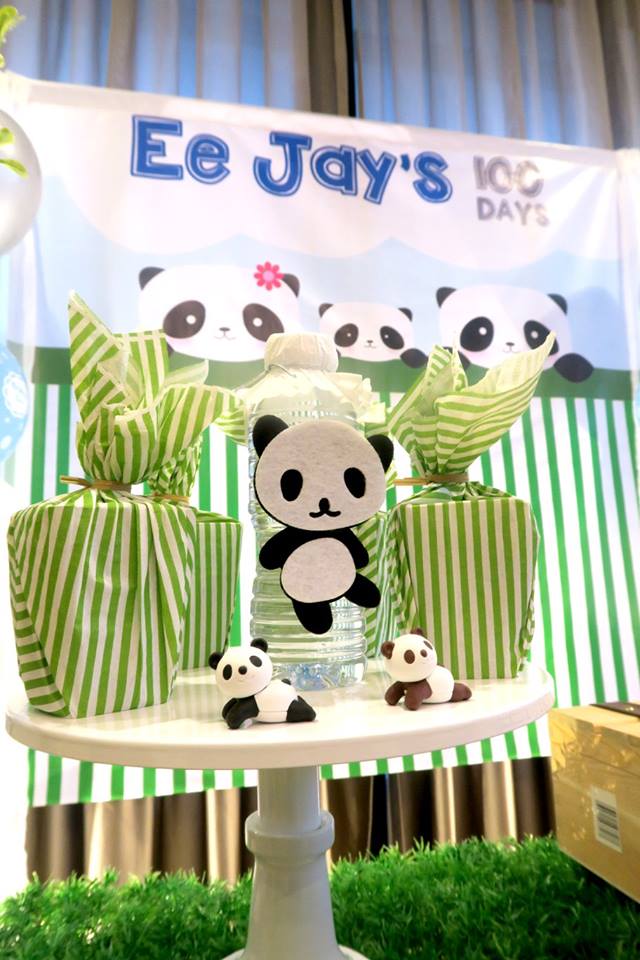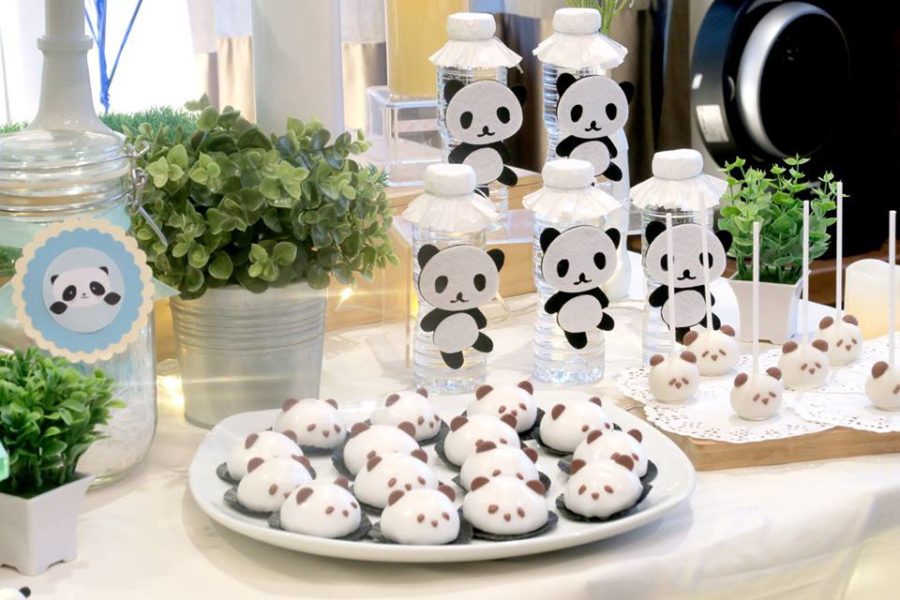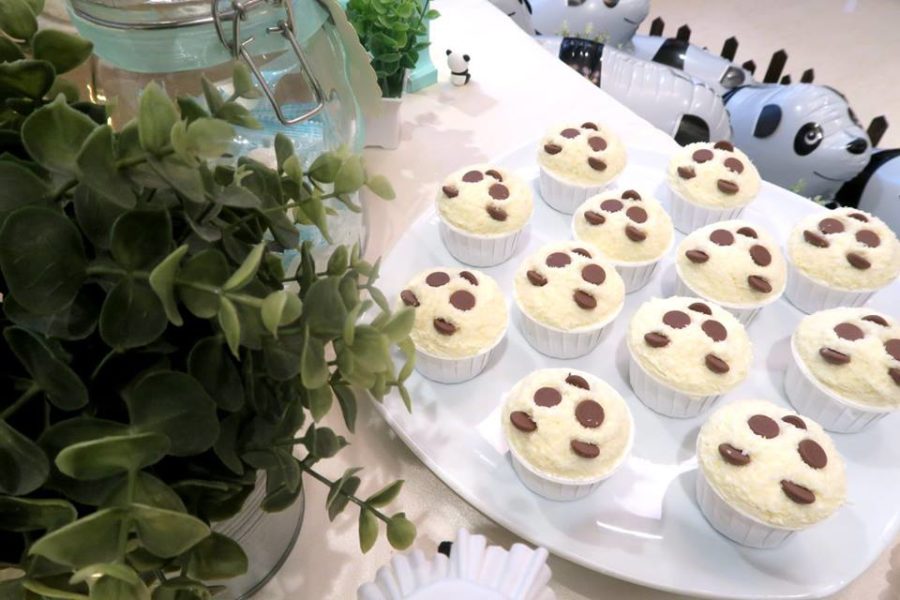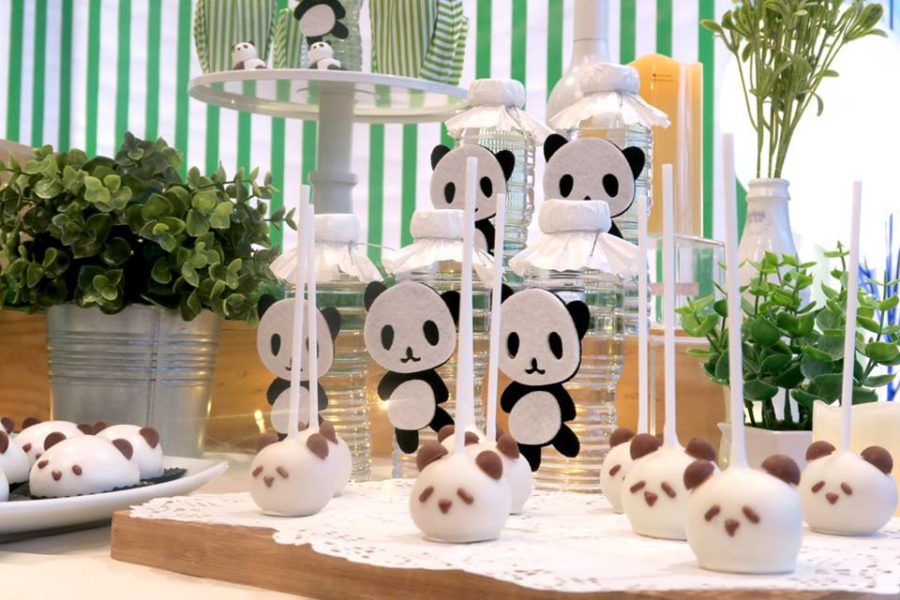 Credits: 
Event styling – Ms.Laine Events
Photography - Daphnie Loong
Cake - Jenny Ding Hui Min
Dessert - Project C 
MORE INSPIRATIONS: