Cyn from Cyn Kain Photography got the opportunity to work with her sister-in-law, who was expecting, on this lovely and elegant Pink and Gold shower for twins. With a gorgeous color palette and attention to details, this event was a unique and excellent idea.
The custom invitations were perfectly put together, inviting guests with a unique flair. There were even adorable little dog stamps used that went quite well with the overall theme of the party.
The dessert table at the shower was a picture of elegance and style with a mirror as a backdrop with a family photo that really stood out. The table itself was covered with a beautiful floral pink cloth that created a soft and warm atmosphere. With a giant golden & sign, this table had a little of everything imaginable.
There were delicious looking cupcakes frosted adorably in white with little decorations that resembled sparklers, which added flair and fun. Set on a white cake tray, these treats were a pure delight. Even the glasses were spiced up with more golden poms that were sure to be enjoyed by each guest.
The guest tables were set up with a simple graceful look that was sure to leave a long-lasting impression. With white chairs, table cloths, and abundantly full floral arrangements, the decorations for these tables were fantastic.
One wonderful event at this party was the classic paint a onesie for baby craft that made a fitting idea and was well executed. With a chalkboard explaining that each guests could do a onesie, bib or burp cloth, there were unlimited options for crafting fun for this family to remember forever. The table had a lovely soft pink cloth and a bountiful array of tassles decorating the front that really accented the project well.
Credits –
Photography: Cyn Kain Photography
Flowers: Bella Grace
Event Planning: Erica Stawick of Ashley Baber Weddings
Venue and Catering: River Run Country Club, Davidson, NC
Invitations: Ashley Brooke Designs
Linens + Chairs: Party Reflections
Tinsil Drink Stirrer: Em for Marvelous on Etsy
Cupcakes: Cakes by Bela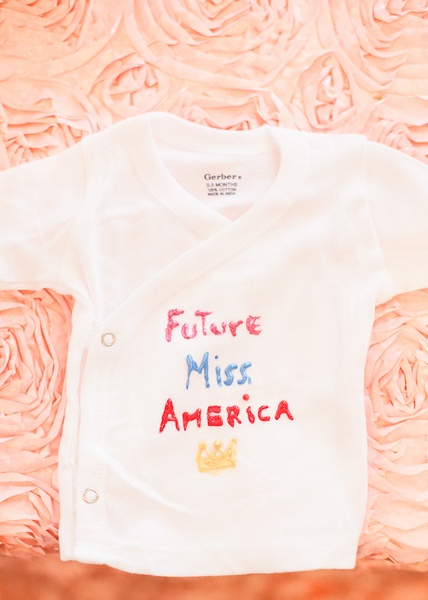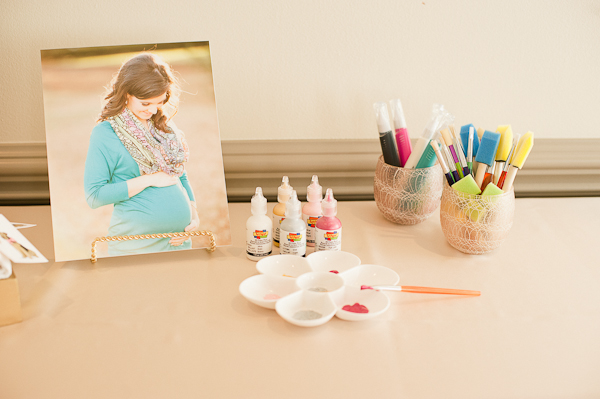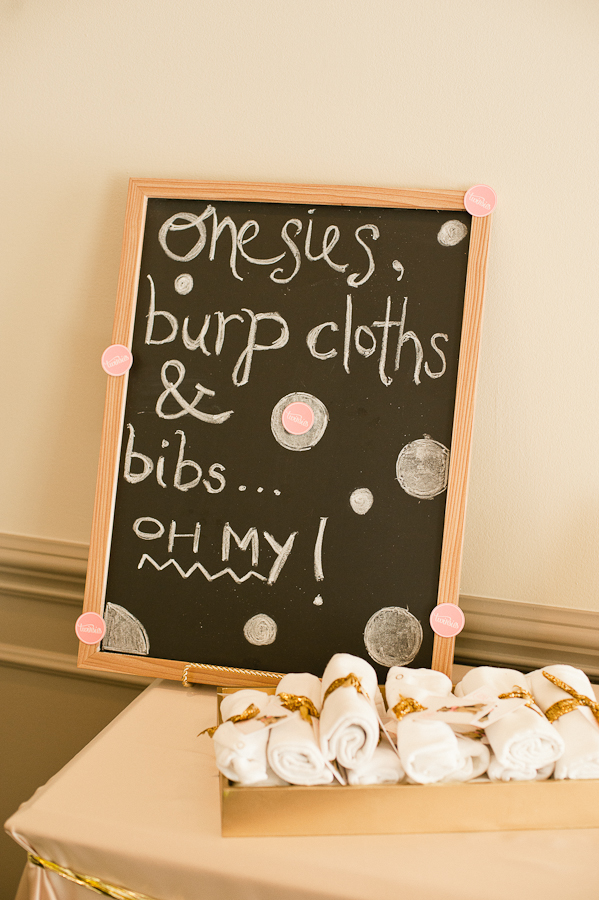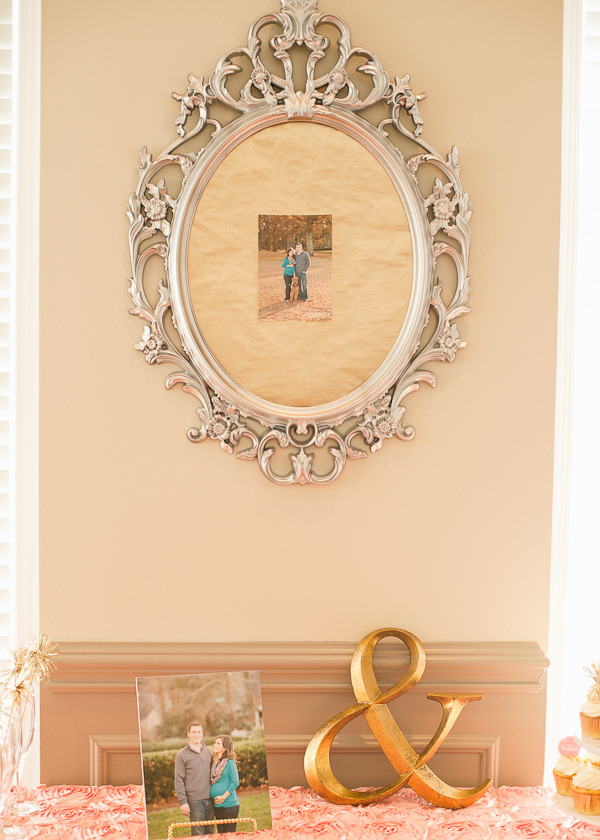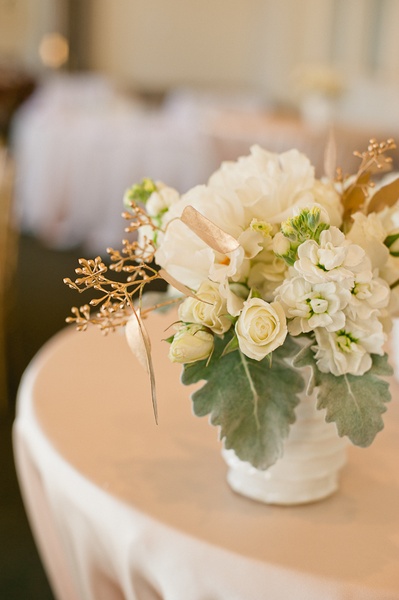 MORE INSPIRATIONS: