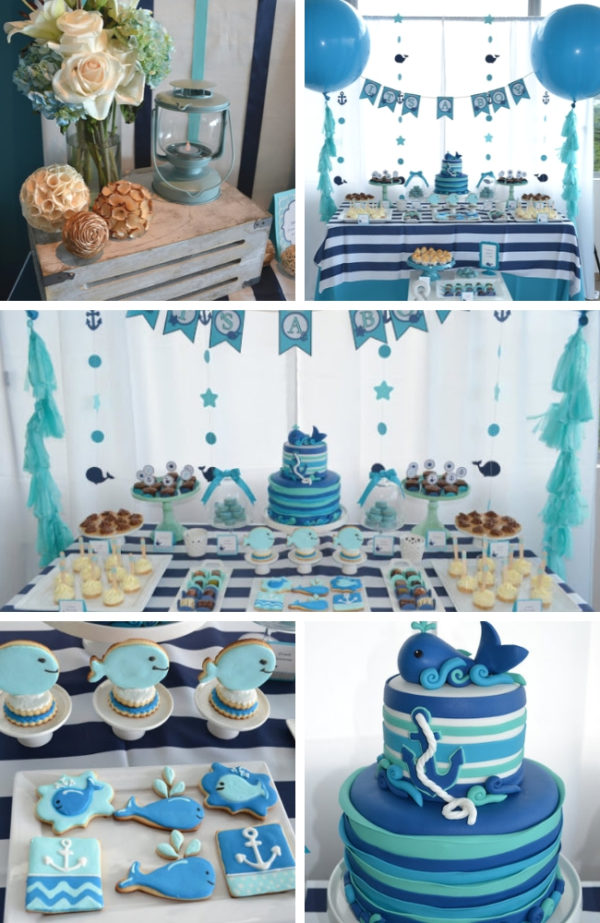 When throwing a baby shower, an under the sea type theme is a popular one, and it's so much fun and interactive for guests. A whale baby shower theme, most specifically, is especially cute and unique. Get those baby whale invitations in the mail because your guests will be talking about how joyful this baby shower event was for years to come!


Whale Baby Shower Decorations
Decorations for a whale baby shower theme consist of lots of blues and pastel colors, along with images of all sorts of nautical and under the sea things. This makes decorating for this event simpler as you have more options and lots of fun colors to work with. Pale yellow table cloths with navy blue runners compliment clear vases filled with glittering blue glass rocks and bright tulips gorgeously. Tie burlap sashes on chairs and layer the tables with sparkly whale and sea creature confetti to complete the look. Whale shaped balloons and baby onesies with all different kinds of cartoon baby whales on them are really fun to hang up on clothesline to make a sort of garland. Flag banners that welcome the new baby to be in bubble letters and chevron designs pair so great with blue and green plush tissue pom poms that can hang from the ceiling. Last but not least, don't forget a multi-tiered diaper cake complete with whale adornments and blue ribbons.
Whale Baby Shower Food
Food is a barrel of fun with this themed event, because like with decorations, you have so many options! For sweet treats, chocolate cake pops with candied whales and cupcakes that are frosted with sea-like ganache and Swedish fish to top them off are adorable. Sugar cookies in the shapes of all kinds of sea creatures, anchors, and nautical boat wheels are an awesome addition to the main treat table, while apothecary jars filled with goldfish snack crackers, shark gummies, and blue M&M's are treats that guests love to eat up. As for the main event cake itself, an ombre, three-tiered one that fades from dark blue up to white—just like the ocean—is a breathtaking site to see. Top it off with baby whale toppers and a welcome message to the upcoming bundle of joy. Blue punch and whale shaped ice is a fun little extra, while glittery blue macaroons and plenty of chips and dips are easy for guests to grab and go.
Whale Baby Shower Tableware
Whale Baby Shower Games
Shower games can be as classic or as unique as you'd like. Miniature boat races in a little DIY tin tub are great icebreakers, or even a bubble blowing contest. You can even create a little Mad Lib baby game that guests can team up and play, which creates hours of giggles.
Whale Baby Shower Favors
You can't forget creative guest favors that stick with the theme, too, and once again, you've got plenty of choices that guests will love. Silver whale wine glass charms, nautical coasters or window ornaments, and mason jars filled with layers of sea-colored mini-candies are all awesome ways to show your appreciation to your guests.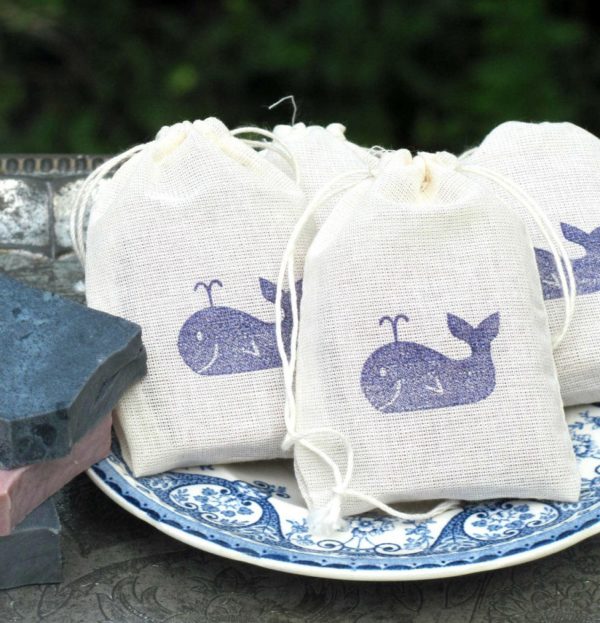 MORE INSPIRATIONS: