Holly from Simply Sweet Weddings & Events got to play a large role in putting together this fantastically elegant Tutus Baby Shower.  With a sophisticated blend of pink, gold, silver and white this party had everything needed to create a warm and inviting event to remember.
This party had all kinds of wonderful girly effects that brought fun and sparkle to the atmosphere. An array of tutus were actually hung on a clothesline in neat row, really emphasizing the theme with ease. As a welcome sign, they utilized a gorgeous vintage mirror that had Welcome written on it for all the guests to enjoy.
The room was set up in comfort with a mix of elegant and comfortable looking chairs, ensuring that everyone would be happy and relaxed as they enjoyed celebrating together.
The floral arrangements were perfection with lovely blends of pinks, golds, and whites that brought the elegance right into the theme perfectly. Utilizing all different types of vases, these flowers really drew attention and looked fantastic with multiple colors and textures.
Even the beverages got to be part of the pink and sparkly fun, with soft pastels that guests were certain to enjoy.
There was a gorgeous diaper cake that had three incredible layers wrapped in bright ribbons that was topped with the cutest little pink baby shoes.
There was a wide-variety of treats to enjoy, ensuring that the guests would find something delicious to munch on. There were sugar cookies that had a wonderful swirl of pink through them with little white sprinkles. With chocolate and raspberry cupcakes and yummy rice krispy treats, there was enough fun for everyone to enjoy a taste.
The gifts for the guests were also quite delicious look, pretzel sticks lathered in pink and white that was certain to please everyone who came to the party.
Credits –
PHOTOGRAPHY: Amanda Doublin Photography
COORDINATION, DESSERT STANDS, AND DECORATION: Simply Sweet Weddings & Events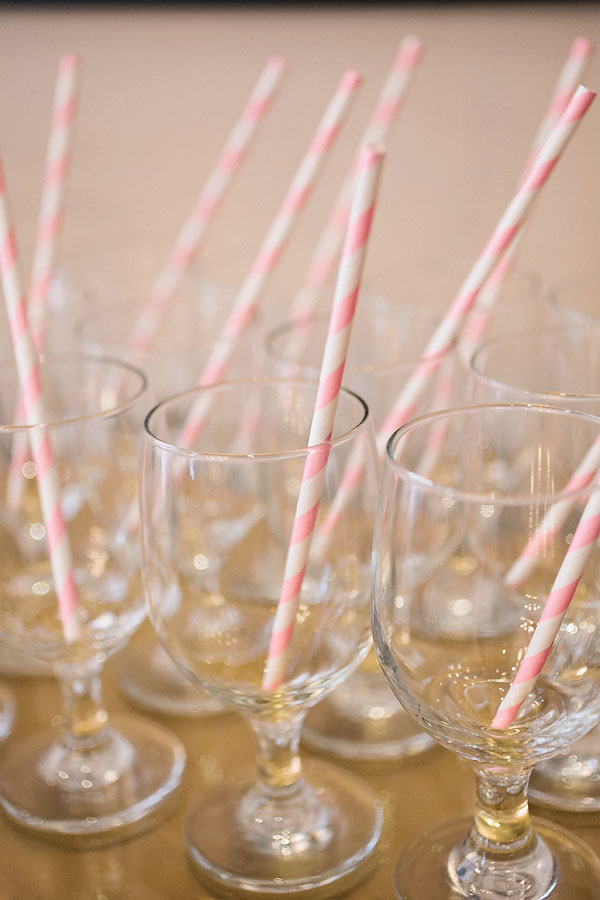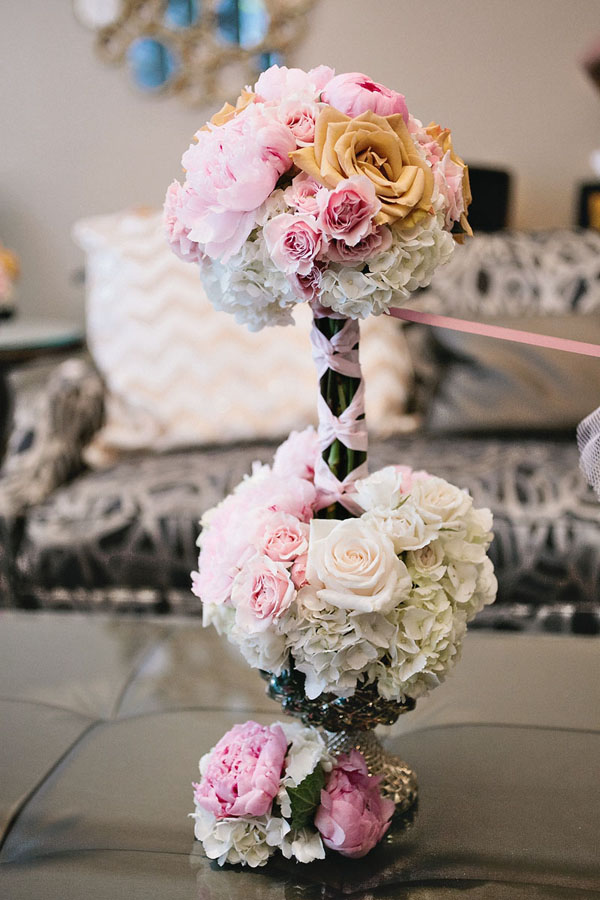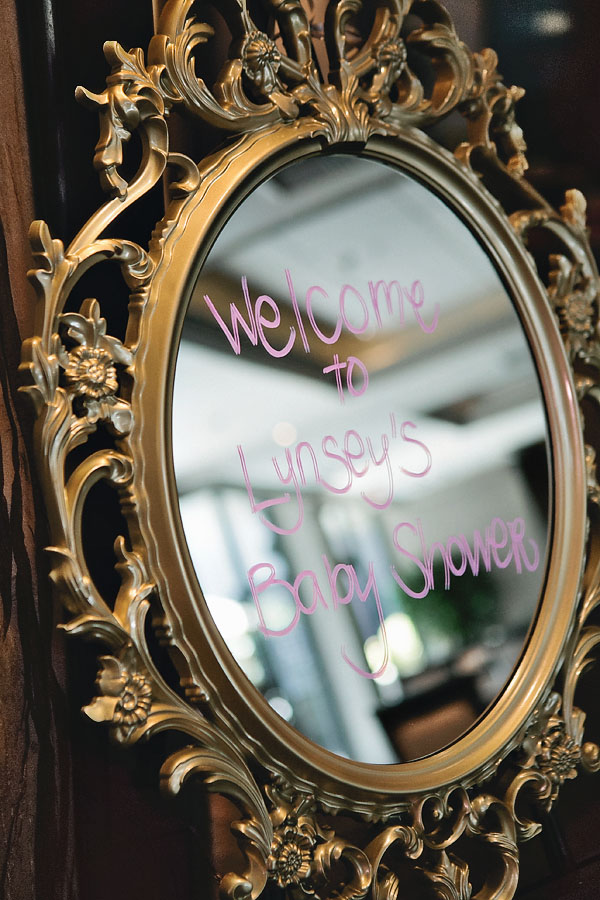 MORE INSPIRATIONS: