This Little Blossom is on the Way baby shower offered an adorable way to celebrate new life.  Vintage Pretty went all out on the sweet decor, using several shades of pink to really emphasize a cute and elegant arrangement.
Tuli Dee Design & Events created all of the fantastic graphics that were spread throughout the venue and they also handled the photography, capturing each little detail beautifully.
An entire corner of the room was designated for giving out gifts to the special mom-to-be and it was decorated perfectly. And arrangement of sheer and bold pink cloths were draped across the corner, creating a delicate effect that was sure to impress. In the center, a lovely framed 'M' was hung along with a couple gorgeous birds. A chair was elegantly covered in a smooth pink cloth and tied with a decorated ribbon that stood out. A side table was also set up and covered in pink with a mini-tree in a vase that add a touch of natural beauty to the corner.
The treat table had a simplistic elegance that was very impressive. With matching tiered, cupcake trays on each side, guests could easily reach out for those yummy snacks. The center of the table even showcased a sweet little bird, adding to the themed sweetly. An adorable little cake was placed on the table as well, excellently covered in edible florals and little birds that were impeccably detailed.
A fantastic hope tree was even placed on side table to allow guests to leave well-wishes, advice, a prayer, or hope for both mom-to-be and baby.  It was decorated with a cute display of baby photos on the wall for a sweet touch. This event had everything you could want in a celebration for a little one to be.
Credits –
Event Stylist : Vintage Pretty
Design & Photography: Tuli Dee Design & Event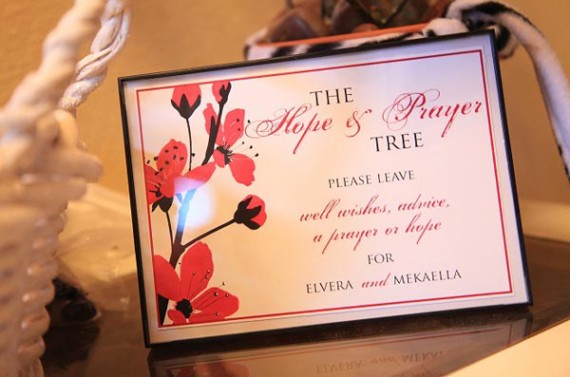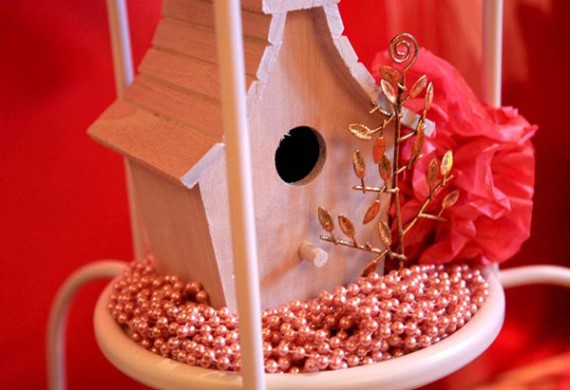 MORE INSPIRATIONS: