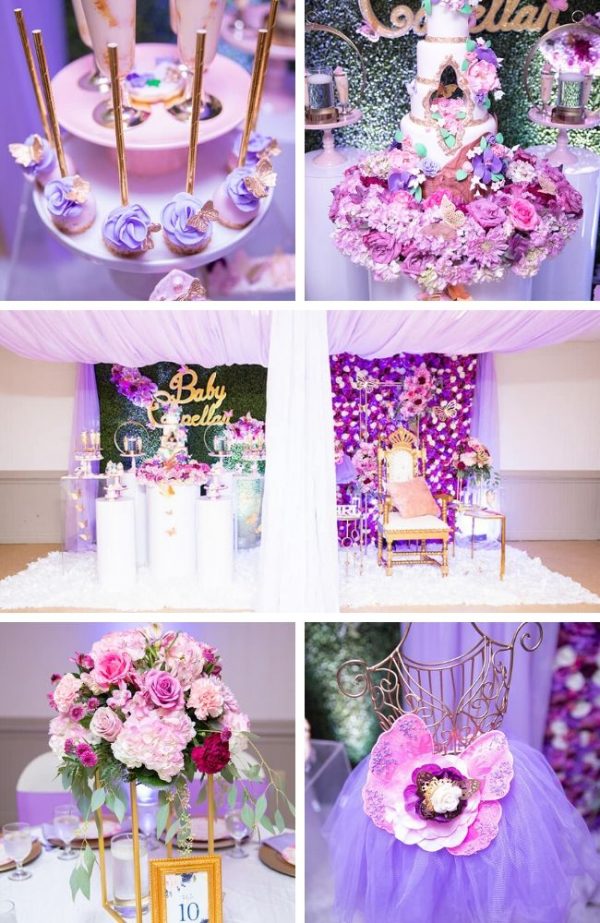 Purple Magenta Butterfly Garden Baby Shower by Bee-unike Events
This colorful purple Magenta Butterfly Garden Baby Shower was planned by Bee-unike Events. The party was filled with beautiful shades of purple and pink. The decor made the party seem like a true fairy tale. What a perfect theme for a new baby girl!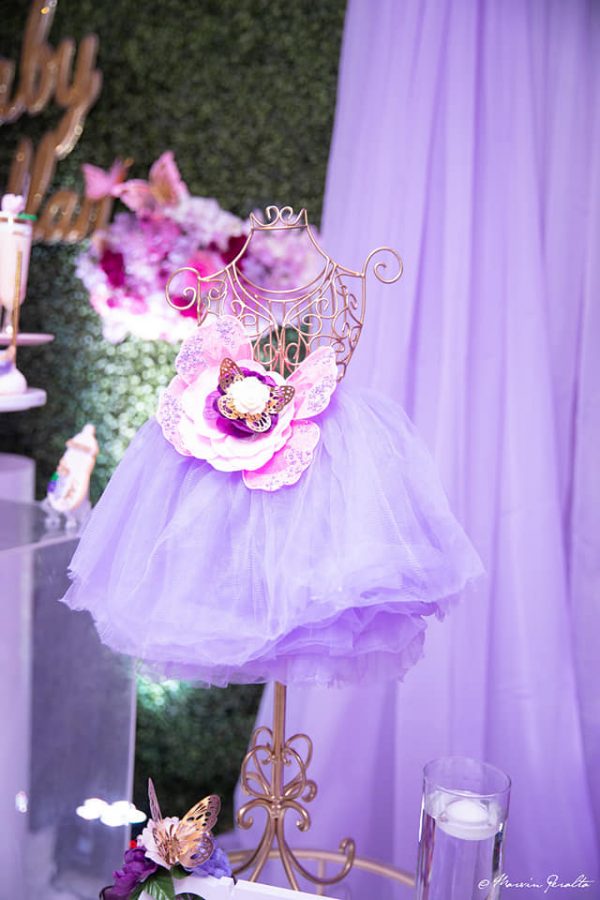 The dessert table was gorgeous! A large four tier cake was surrounded by magenta flowers on the bottom. Every layer of the cake featured an ornate gold trim. The top and sides of the cake were decorated with beautiful fondant flowers. This cake was incredibly unique with an indented center that was also filled with matching flowers. Gold butterflies also decorated the bottom and center of the cake. Cake pops and other goodies were also intricately decorated to fit with the theme.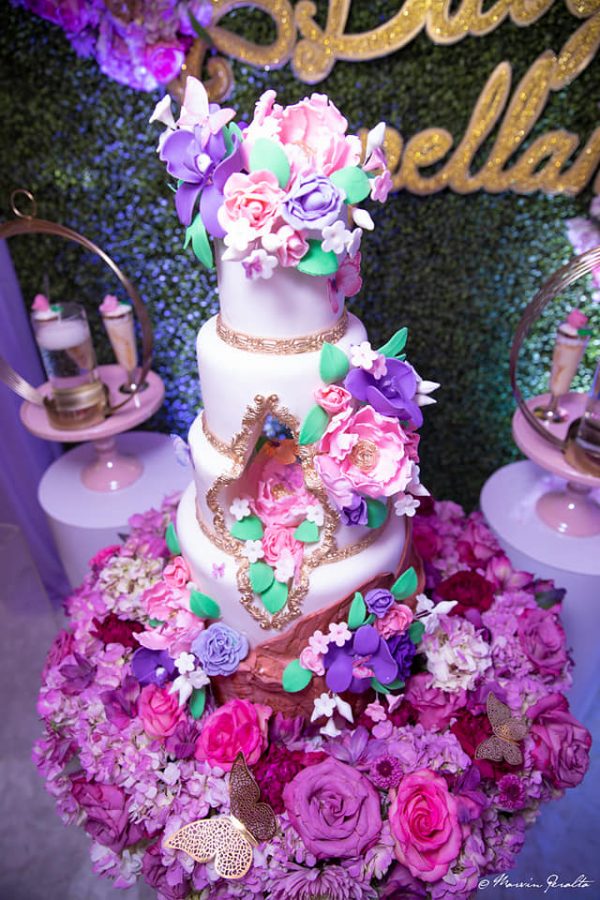 The background of the dessert table was equally gorgeous! A Large leafy background was covered with magenta flowers and featured a sparkling gold sign that read "Baby Girl." A sheer light purple curtain framed the background and made the ceiling into a part of the decor. Floating candles on white pedestals added a feeling of delightful ambiance to the dessert area. A fluffy white rug was placed underneath the dessert area.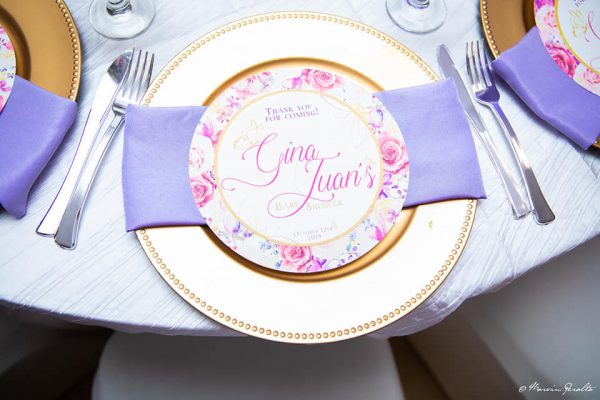 To the side of the dessert table was area that was perfect for photo opportunities! A large chair with ornate gold detail was placed in front of a backdrop filled with purple, white, and magenta flowers. Sheer purple curtains and soft white rug topped off this picture perfect area.
The guest tables were also decorated to fit with the theme. The tables and chairs were covered in white. Gold charger plates held customized name plates that matched the decor perfectly. Gorgeous floral arrangements were placed at the center of each table. Every table had a number, so guests knew exactly where to sit.
Even the entrance of this beautiful Butterfly Garden Baby Shower was decorated to fit with the theme. A beautiful sign welcomed guests to the shower. The sign was surrounded by a cascade of purple, pink, and white balloons. Purple flowers were intertwined with the balloons.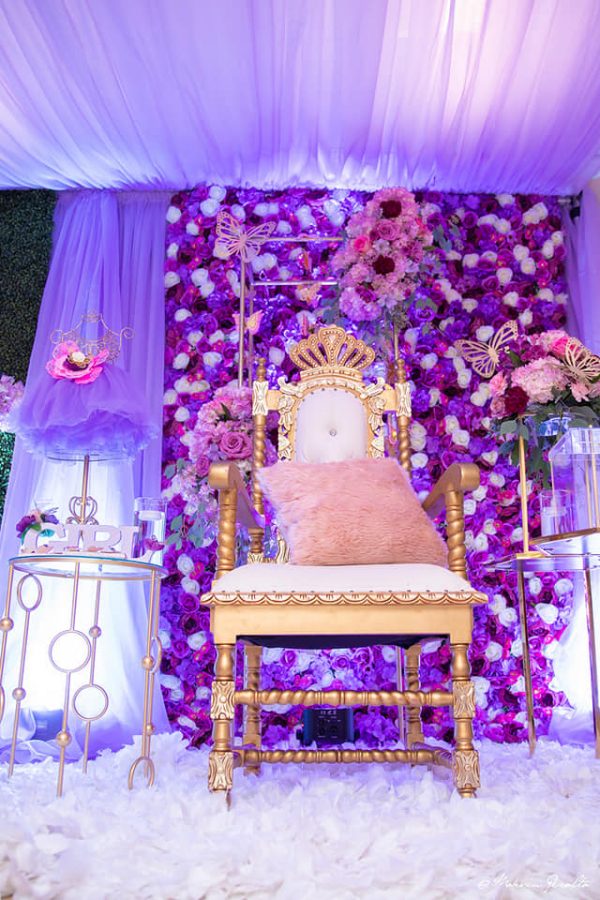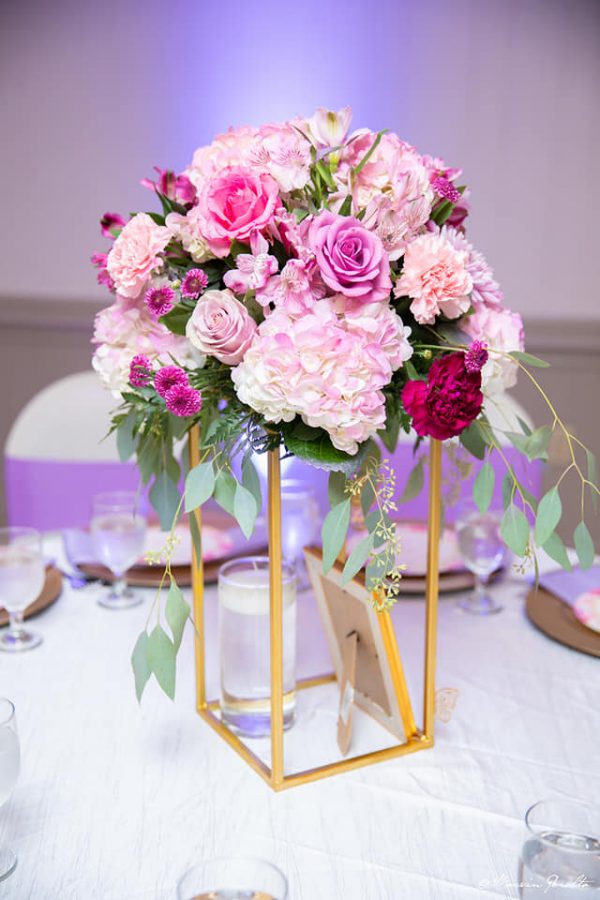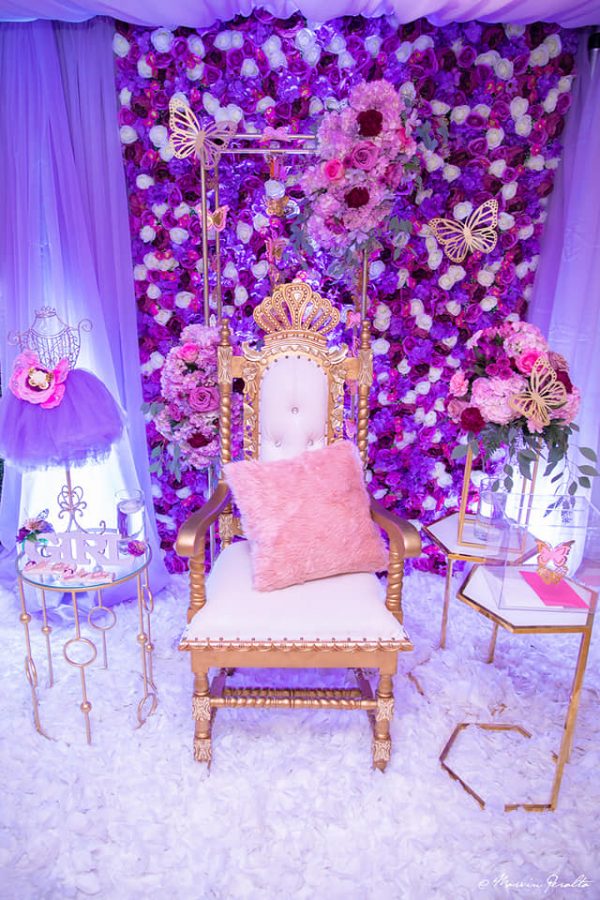 More Inspirations : Butterfly inspired baby shower | Pink and Gold Butterfly Baby Shower