She's "Ready to Pop!" | Popcorn Themed Ideas:
Celebrating the upcoming birth of someone you care for could not be more fun and rewarding. But what if the parents to be choose not to know the gender of the baby? How do you plan a gender neutral baby shower? This idea is a little intimidating, but it does not have to be.
Invite the guests with a lovely light pink, brown, green, or orange colored circle card. Display the words '(name) is ready to POP!' at the top and include the date, time, and location for the event.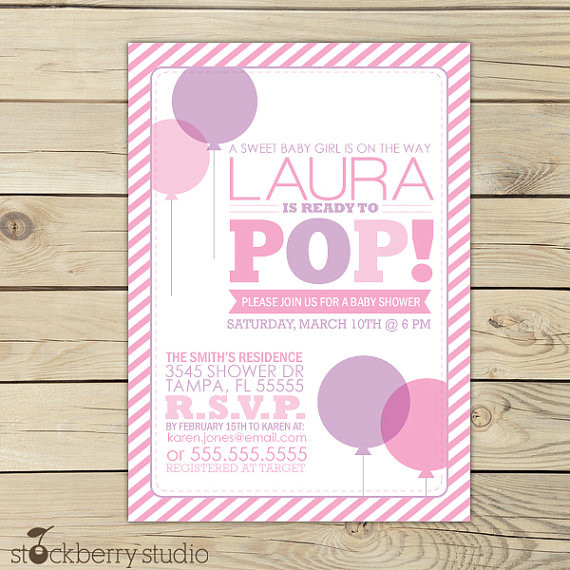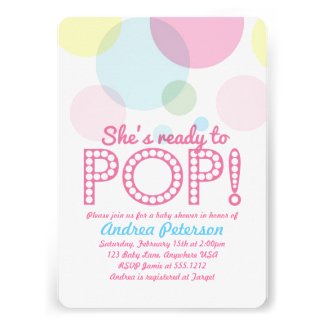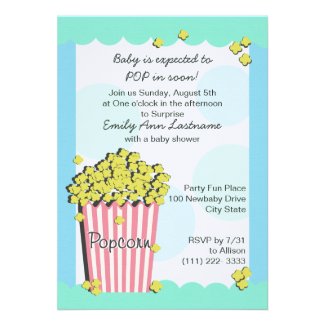 Decoration Ideas
To establish the decoration pick a focal point in the room for the event table and cover it with a crisp white fabric tablecloth. Hang individual balloons of the colors you have chosen for the theme on the wall behind or even a large popcorn box mylar balloon. You could set up a second round table close to the entrance and cover it with a white fabric tablecloth. Have a medium sized picture frame, and put burlap inside. Stencil the silhouette of an expecting mom with white paint. This makes a wonderful keepsake for mommy to be. Include a sign-in book for all the guests to write sweet and loving advice for the new parents.
You can place fresh flowers on the gift table in a clear vase. Inside the vase place a square of burlap that has some baby lotion on it. Place a popcorn themed bowl on the gift table filled with popcorn flavored jelly beans. Yum! This with provide a lovely scent as the guests arrive. Place four round rugs in matching colors in a bubbly pattern directly in front of the cake table.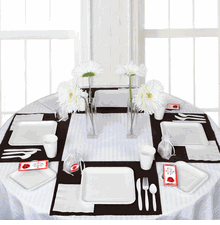 Game & Favor Ideas
The cake table could have three large glass barrels with caramel corn in one, cheddar cheese popcorn in the second, and chocolate covered popcorn in the third. Ask guests to take a guess at how many kernels are in each one. The person who gets the closest wins a bottle filled with Jellies or an actual alcohol with 'She's about to Pop' tag to take home. The barrels of popcorn make an awesome hostess gift after the party. The guest gifts are a paper movie popcorn bucket, a decorative cone or 'ready to pop' favor box filled with a sampling of all three flavors individually wrapped and spread cellophane around the outside tied with a pretty ribbon. The tableware can be a modern mix and match of the light color patterns. Have fun with it! Wrap a napkin around a fork and knife and tie a bow with string. Display these on the food table in a basket for guests.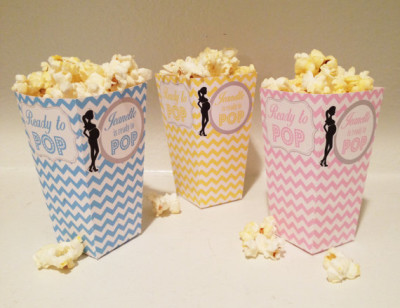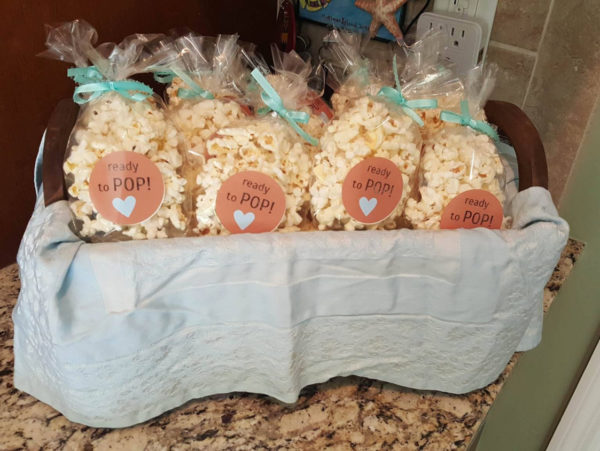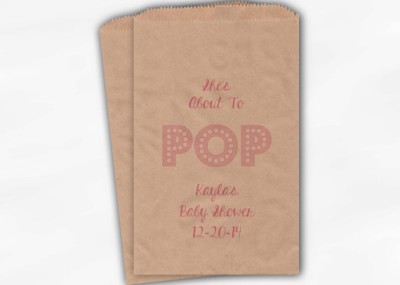 Food Ideas
Carry the theme to the buffet table by serving smoked baby back ribs, baby bakers (round potatoes), brussel sprouts, and offer a baby shower fruit punch that is light orange such as a spritzer with an orange slice inside. Tangerines thinly sliced would be adorable and round like the mom to be.  It would be great to get the guests together with a paper and pencil and write down as many songs that they can think of with the word baby in it. Some examples are: "I want my baby back baby back ribs….Baby's got back (Sir Mix a lot)….Baby balooga…Baby Love (Supremes)…Baby-baby-baby (TLC)…Baby (Amy Grant) I got you baby (Sonny & Cher)". Once the guests are finished, take turns reading them out loud and enjoy the laughs!
The cake is consistently the focal point for any shower. A two tiered cake with white fondant is classic with round bubbles of colorful fondant all over. This combines classical elegance with a modern twist.
Follow My Mess's board Baby Shower Ready to Pop Theme Inspirations on Pinterest.