This Twinkle Twinkly Little Star baby shower brought sentiment to life with detail that was absolutely gorgeous. Vintage Pretty was responsible for creating this charming gathering and it was done impeccably well.
The party was set in a gender-neutral fashion since Mom-to-be wanted to wait to find out what she was having.  With a blend of lovely vintage tones light tan, grey, brown, and ivory, all of the decorations had a rustic quality that was beautiful.
A favorite decoration that was made for this party was a gigantic board covered from top to bottom in pages of sheet music.  In the center a fantastic chalkboard was displayed with "baby, i love you more than the sun and the moon and the stars." The board was then framed in pretty twinkling lights and strands of garland, adding a natural touch to the decor. The board was perfectly displayed behind a chair and small crib, helping to enhance that sweet baby atmosphere.
Guest tables were set up family style in a long rectangle and decadently arrayed with fantastic details. A burlap runner was used over the white tablecloth to add depth to the tables and create a wonderful stage for the range of flowers and garland that was laid down the length. Candles were also used to give off soft lighting to enhance the cozy vibe.
The desserts were a sweet centerpiece to the room on an adorable round table that had a canopy of sheer white cloth hanging down for a unique touch. Stars were also dangling down towards the delicious cake, adding to the theme beautifully. Each treat blended with the theme colors appropriately while looking quite yummy. The cake was simply frosted to perfection and set on a mirror, adding to the one-of-a-kind charm of this sweet event.
Refer to the bottom for FULL LIST OF VENDORS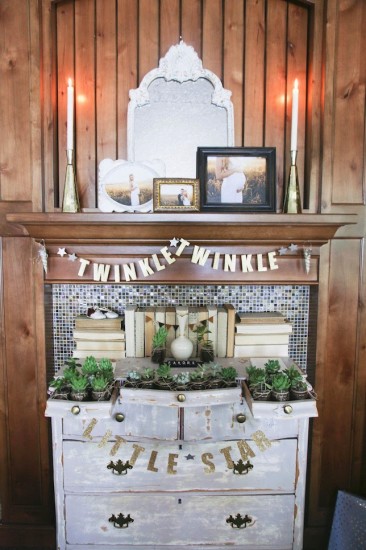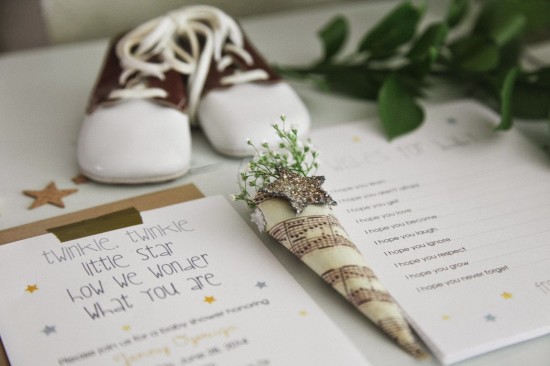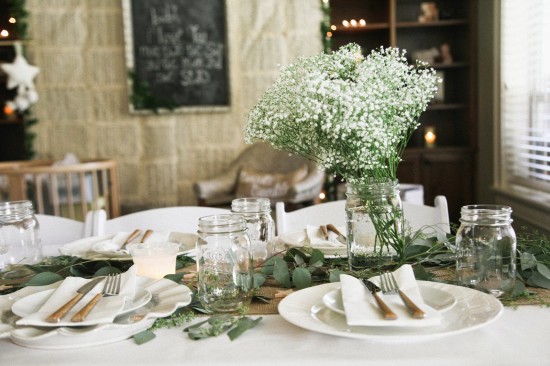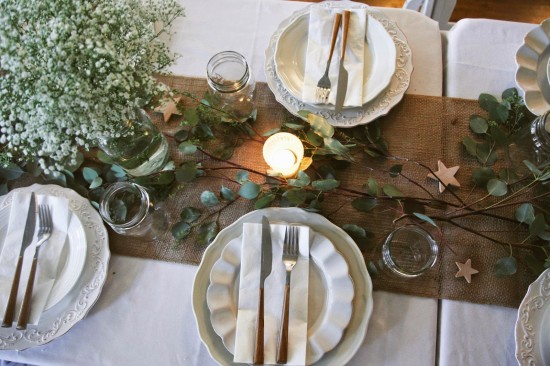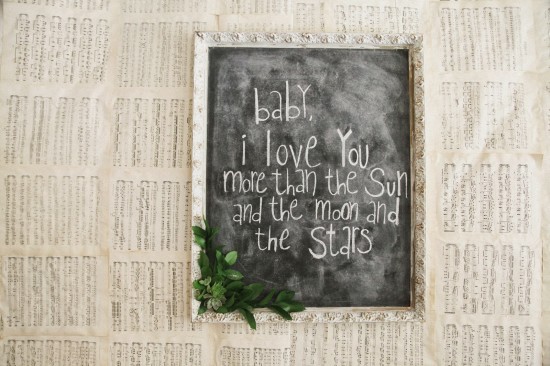 Credits –
Created by – Vintage Pretty
Invites & game sheet: Claudia Curti Designs
Gold Banner: Party Made Pretty
Burlap Pillow: Two Peaches Design
Star Straws: the bakers confections
Wooden Blocks: little sapling toys
Stars Garland: Couture By Ayca
Mini star bunting: Athena and Eugenia
Flowers used on tables: Babybreath & eucalyptus by: sweet peony florist
Crib: Stokke
Mint Ombre Cake: liliana schiriac
Photography: Bumble Alley Photography
MORE INSPIRATIONS: