This beautiful Pink and Gray Baby Shower featured yummy treats created by Francisca of Cupcake.  She used all kinds of adorable little details to ensure that the edibles enhanced the theme with style.
The displays of cookies in all kinds of shapes was beautiful. There were pacifiers, teddybears, bows, dresses, bunnies and more. Each one was frosted with the lovely theme colors with wonderful detailing.
Vintage heart treats were set out in the gorgeous pink on a fantastic tray that the guests were sure to love.
A backdrop of beautiful baby items was made to enhance the theme perfectly. A ribbon was used to have the items hung from, giving an elegant look to the set up. Clothespins were utilized for displaying the cute little things, like a bib, dress even a stuffed bunny.
Each treat was shown off on a tray of white, letting the soft pink and gray colors of everything to stand out remarkably. Two giant cookies were set on individual trays that complemented the table in a lovely manner.
The cupcakes were a small wonder with two tiered cupcake holders set up on each side of the table. With single cupcake holders layered, each treat was easily accessible and delicious looking.  The cupcakes were frosted in gray with polka dots and pink bows giving a variety of style choices to pick from.
The baby shower cake was a beautiful centerpiece.  On a soft pink cake tray, this dessert drew attention with an elegant and soft detailing that was sure to impress everyone who got to attend the party.
The bottom tier of the cake was frosted in gray, with white polka dots perfectly spaced around it, making a lovely base for the top tier.
The top of the cake was magnificent, frosted in pink it had an array of clothing hung on a clothesline, offering a unique look that really stood out perfectly.
Credits –
Sweets – Francisca Neves of Cupcake
Decorations – Patrícia Villas of 512 ideias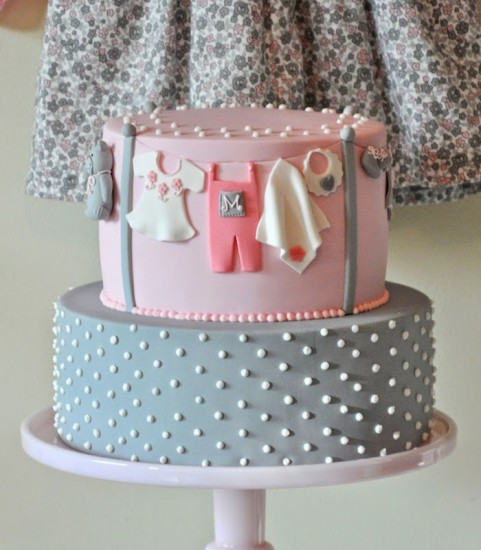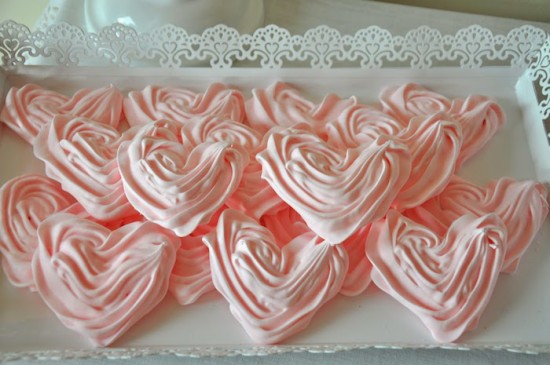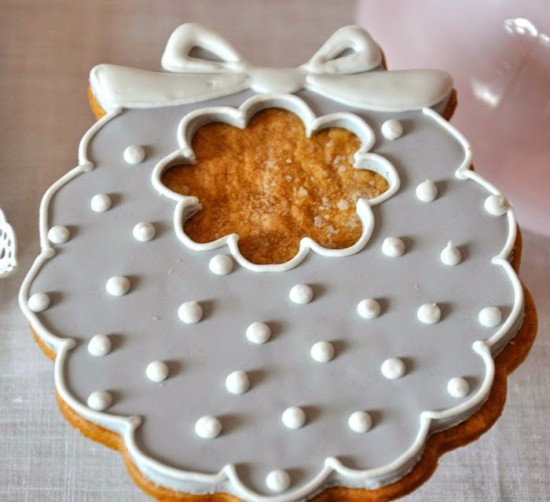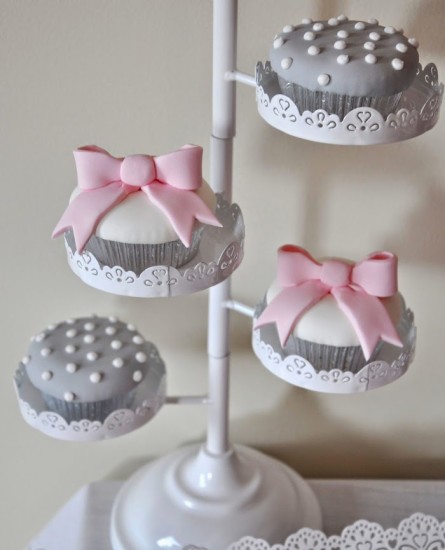 MORE INSPIRATIONS: