The world is such a big and beautiful place full of tons of cultures and experiences. When a baby is on the way, we celebrate another addition to this gorgeous world, so why not throw a themed baby shower with this same idea in mind? Think decorations of maps and travel pieces, and food and games from all over the globe! There is no better way to welcome a new little one than to throw a party in the spirit of how wonderful and diverse the world around us really is. Get your gold embossed, postcard invitations ready because this will be a baby shower your guests will remember forever.
Invitations

Decoration Ideas
Décor for Cargo baby shower is so fun to put together. You almost feel like a true jetsetting adventurer as you set up old leather suitcases with travel stamps and safari hats throughout your venue. Red balloons with black dots in the center to form the image of a google maps "you are here" symbol works splendidly with the theme, while garland made of miniature airplanes, trains, and automobiles also does the trick.
Backdrops of big maps with cut out letters welcoming the little bundle of joy look really great behind main event tables and paper globes hanging from the ceiling are also a really fantastic touch. Bright blue and yellow streamers give the venue a splash of bright colors and tablecloths with old atlas images give an ultimate travel feel.
Other great decoration additions are license plates from all over the world posted up on the wall, different country flags, and even flooring décor that mimics roads. Of course, if your baby shower is a gender reveal shower, be sure to incorporate more oranges and blues for a boy and more pinks and violets for a girl.
Food Ideas
Food is the best part about a baby shower with this theme because you get to incorporate fares from all over the world and so it becomes an extra experience for your guests. It's important to ask your guests ahead of time if anyone has any food allergies, as international food of all kinds can contain ingredients that some might be allergic to. Once you're squared away with that knowledge, begin putting your eclectic feast together!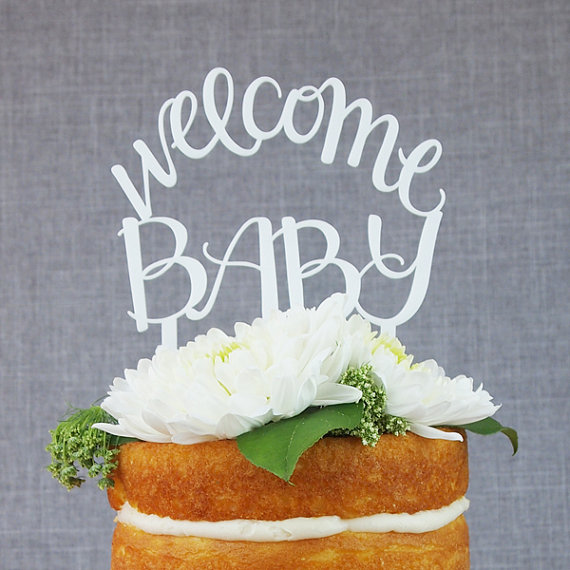 For non-desserts, some great options that are easy to eat are foods like sushi, empanadas, miniature quesadillas, quiche, and meat-filled phyllo pastries. Wasabi nuts, warm bakery bread slices, and pierogis are good finger fares to grab and go. For desserts, worldly additions like baklava, fruit tarts, tiramisu, kalacs, sweet croissants, and chocolate pastries. Fill miniature suitcases with international candies for an extra flair of intrigue and create a label for each food item that has a short bit of info on the culture that food comes from. The guests will really enjoy this. Last but not least is the event cake, which should be detailed and unforgettable. A cake in the shape and image of the earth, or a flat sheet cake in the image of a treasure map are both excellent ideas that are jaw-dropping with details.
Favor Ideas
Baby Shower favors for a baby shower this unique should be equally unique, so think about doing gifts like coasters with map images, glittery flashlights, all-in-one travel kits, or little books full of fun worldly facts. Throw in some international candies and wrap it all up in a round container that replicates a globe. You can also hand these out as prizes during guest party games. World trivia, crosswords, and world puzzles are all enjoyable games that will have your guests laughing and having the best time.
Game & Activity Ideas
You can never go wrong with having a photobooth at the event but how about games? One of the most suited game for this theme would be 'Baby Around the World' game!. You'll have a word 'baby' written in different languages. The guests will have to match  each 'BABY' to the correct language!