This Blooming Baby Shower designed by Best Friend Borrowed was a beauty! Using adorable shades of peach and mint, the venue had a delightful, charming vibe that was sure to keep guests relaxed.  Set in a venue with neutrally toned walls, the soft theme colors stood out perfectly.
To welcome the party goers, a fabulous chalkboard sign was set a the entrance to the venue. It said, "Welcome to Jenn's Baby Shower," in varying styles which made it stand out fantastically. At the bottom of the board a cute drawing of flower blooms even introduced the theme. An adorable bouquet of peach and white balloons were attached to the board as well.
The guest tables were set together for cozy visiting and all matched with mint green coveres. The chairs were white fold up style, adding a touch of charm to the look. Each place setting had a mint green and white plate and bowl and a miniature pot with some seeds to take home after the party. The centerpieces were beautifully put together, low setting flowers so everyone could still see each other. The vases were wrapped in layers of twine to add to the charming style of the beautiful blooming baby shower party.
With assorted sandwiches to choose from and a delightful arrangement of cupcakes, guests were sure to find something tasty to nibble on.  On one wall a massive banner was created with stripes of colorful fabric and little doiles with golden letters saying, "It's A Girl." Pinwheels were also added to the top of this banner easily adding to its appeal. To the side, a fun balloon stood up high with a clear color and polkadots on the inside of it.
An fun activity used for this party was called Postovit Princess, where a station was set up with a camera to let everyone take pictures with and thne leave encouraging notes for mom-to-be.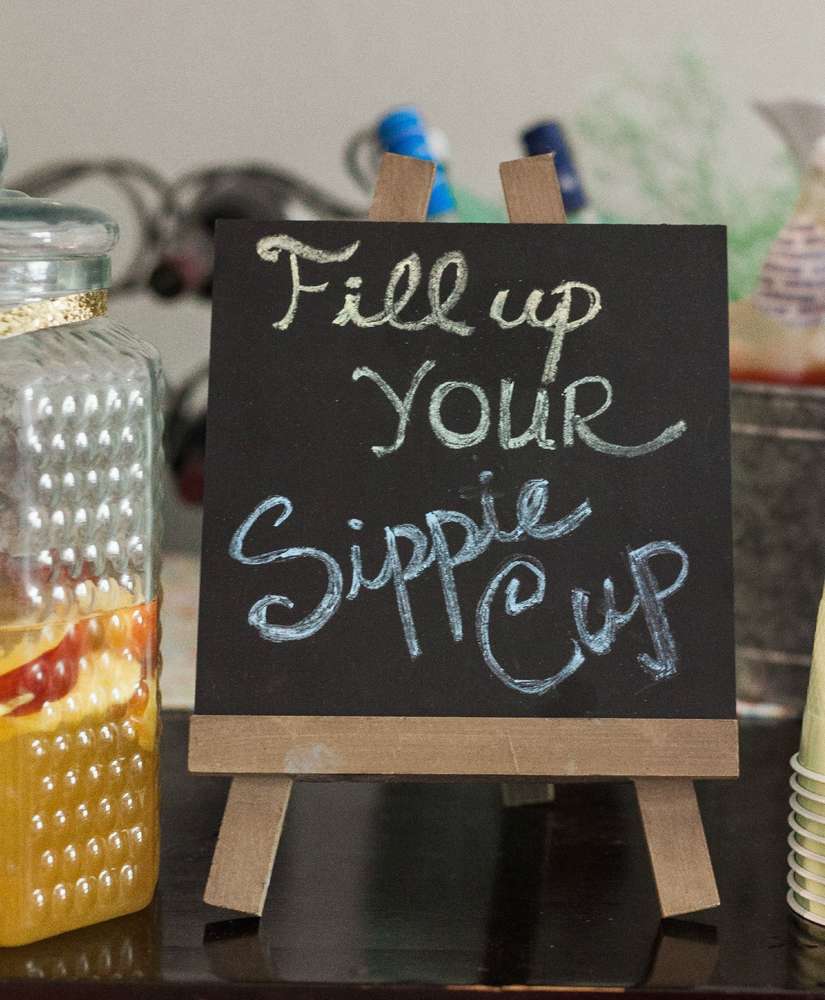 Credits:
Planning/design – Best Friend Borrowed
MORE INSPIRATIONS: