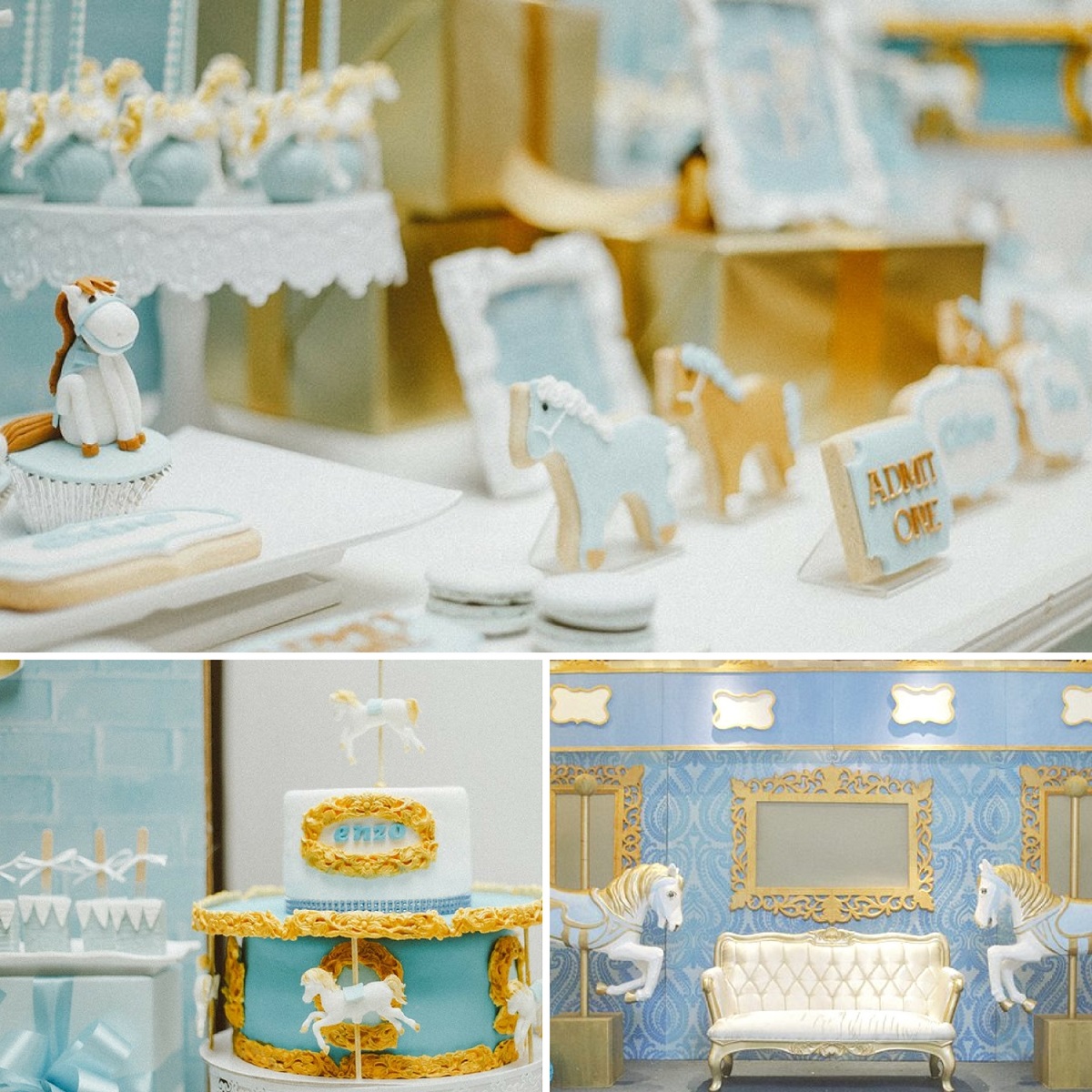 This blue carousel themed baptism party was thoughtfully put together by Party Express, The sweet pale blue color scheme made this the perfect party to celebrate the baptism of a baby boy.
The desert table took center stage with a huge variety of intricately decorated deserts. On either end of the desert table were two large cakes decorated to look just like a carousel that you might see at a fair. Cake pops with carousel horses were dipped in eye-popping blue chocolate. An assortment of bronze and gold presents decorated the center of the table. 
A beautiful large poster with a bright white stallion horse served as the back drop for the desert table. The poster read, "Dessert Station."
Everyone had the opportunity for a photo shoot with two large, white carousel horses and an antique style couch. This area was also scattered with blue and white party lanterns on the floor.
Tables were nicely decorated to match the theme. Each table included a large carousel horse as a centerpiece and was covered with a baby blue cloth. A fun message was left on every table. A message read ""Life is like a carousel; Sometimes it's up; sometimes it's down; Enjoy the ride without getting too dizzy"
Gold and blue curtains were elegantly strung along the ceiling. The ceiling was also scattered with star balloons and blue and white lanterns. At the "souvenir station," guests has the opportunity to take home a special treat that fit right in with the theme. 
 Credit: Party Express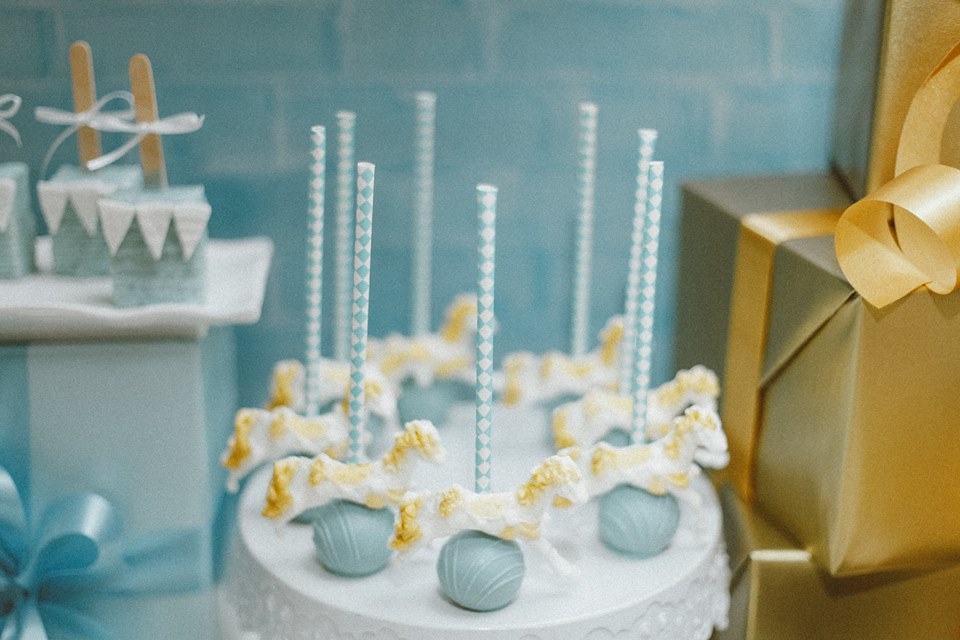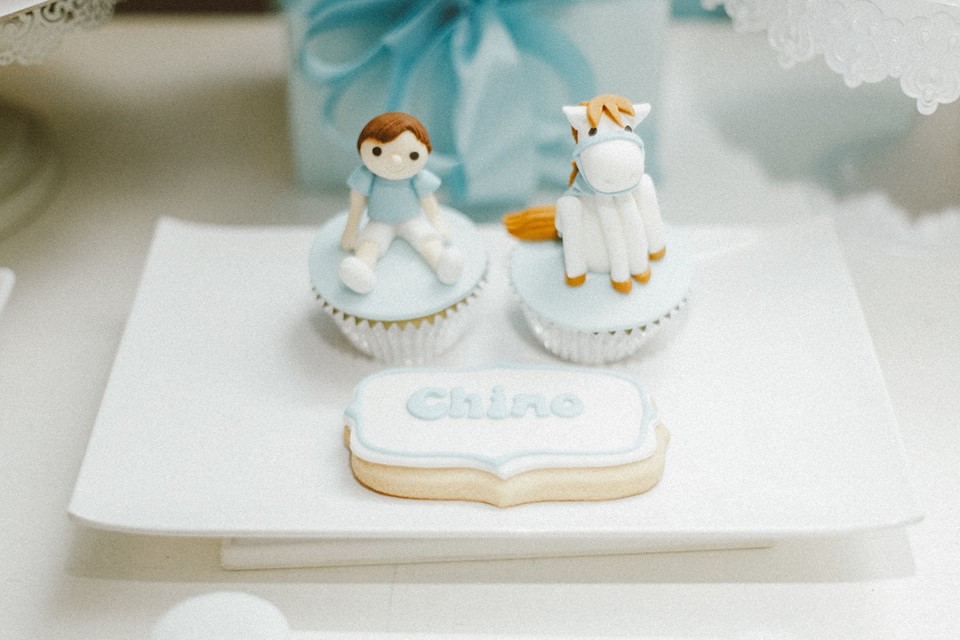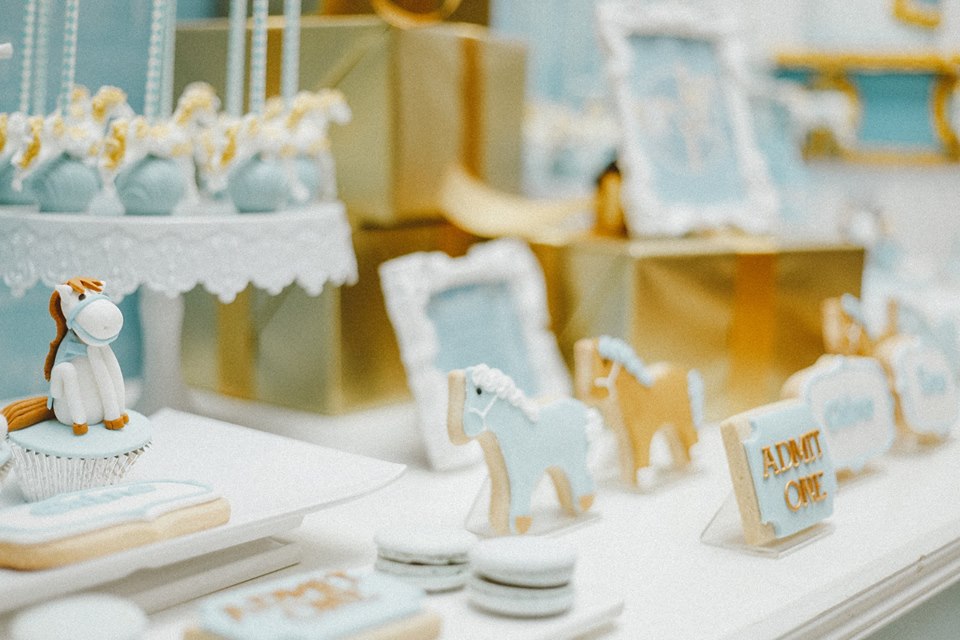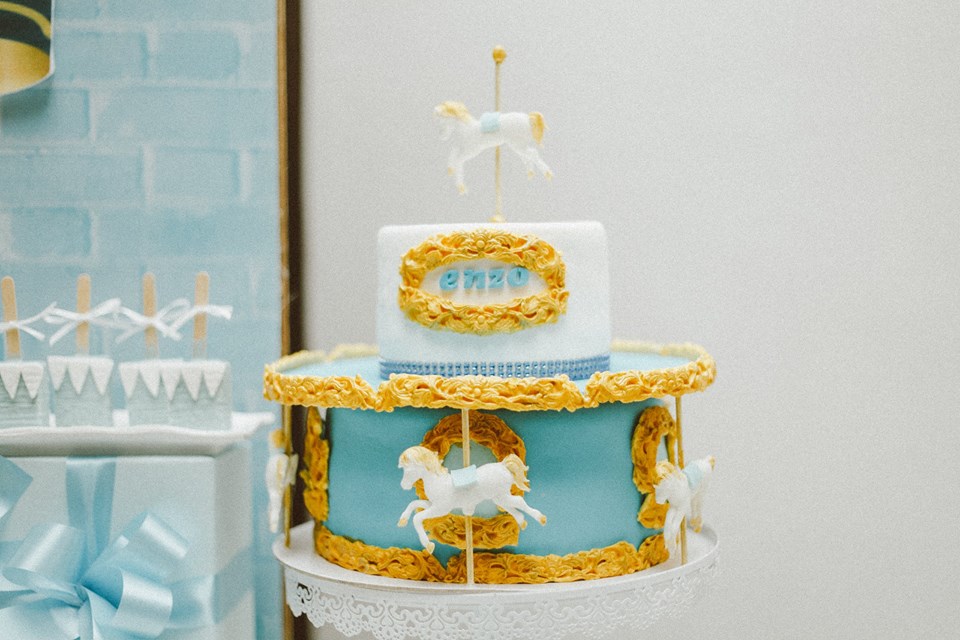 MORE INSPIRATIONS